Mother's Day 2020: Sharing stories from mothers at Awin
Written by

Maura Reidy on

.
As Awin announce a family comes first policy on Friday afternoons, we asked four mothers to share their tips on keeping their children occupied whilst at home.
Share this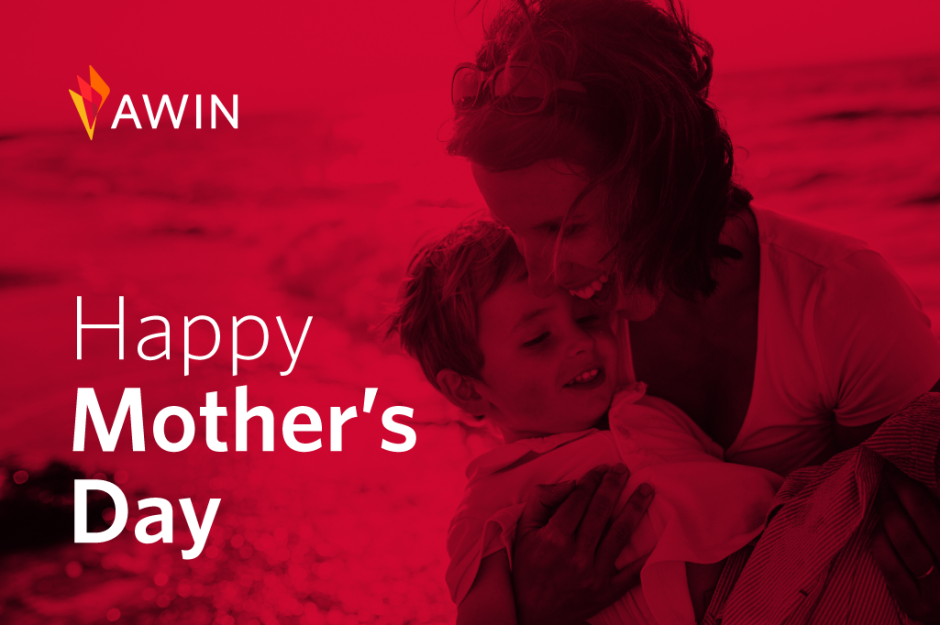 The world seems to have stopped amidst the current crisis, but the tributes, gifts and declarations of love and appreciation for mothers were not hindered across the UK. Mother's Day is traditionally celebrated with family gatherings, an overdue trip back home to our parents' or a reason to bring your mum out for a meal. However this year, not everyone had the chance to visit their mothers on Mother's Day, and so Awin caught up with the mothers who were lucky enough to enjoy the day at home with their children. And in a time when family has never been so important, we wanted to share their stories with you.
We spoke to four mothers across our Client Partner, Marketing, Sales and Technical Services departments with each of them happy to report that Mother's Day was devoted to quality family time spent outside in their gardens. Enjoying the sunshine, picnics, planting seeds, and even "a 'show' for grandparents over Facetime which included Frozen 2 medleys and S Club's 'Reach!'"; it's truly to special to see how an unprecedented situation that is keeping the public apart, is helping to bring families together.
At Awin, we want to ensure that we continue to support our colleagues as much as possible, including recognising when family comes first. As such, the company has declared Friday afternoons 'family leisure time' whereby all staff can finish early and spend time with their families from 14:00 local time. Adequate cover has been arranged and so all teams will still be available during this time.
As school closures and working-from-home policies keep us confined to our homes, we wanted to know how our colleagues are adapting and employing their creativity to make life at home as productive as possible, for both the parents and children.
Jayna Patel, Technical Account Manager at Awin, explained how working from home with a one year old has come with its own challenges. In an attempt to keep her daughter's mind occupied, Jayna has created a circuit of different games and tasks for her to complete. "She will start off doing some colouring, then complete some puzzles, playing with her stacking cups, shape sorters and some sensory play, this is great as she can play independently whilst I get some work done".
Fitness guru Joe Wicks may very well come out of this crisis with a new cult following from mothers across the country, as this morning he launched his daily PE classes via YouTube, with Nicola Clare, Head of New Business and Rosalyn Berrisford, Client Partnerships Director, both keen to sign their kids up.
The value of online tutorials and fitness classes is something we have all quickly embraced in the past few weeks. As numerous students and professionals tune in to daily yoga sessions, there is one two year old who is perfecting her poses; the daughter of our Global Marketing Director, Lisa Chaikin. "All I can say is thank goodness for YouTube!", says Lisa, whose daughter Willow has been joining the Toddler yoga programme from Cosmic Kids.
Our colleagues have shown us that a little organisation goes a long way as they balance work, school and play. Rosalyn tells about "a daily schedule for the kids to help fill the hours and make sure they get enough physical activity and some basic 'school' work"; understanding the importance of keeping kids entertained and active. As children settle into life without their usual lessons, Nicola's two children, Teddy and Rosa remain eager to learn; "my two are small enough that this all seems very exciting to be able to learn with mummy, do sums and practice spelling in chalk on the patio". Audible has also made all of their children's audiobooks free to listen to, and so bedtime reading options are in abundance.
Kitchens have become classrooms, bedrooms have become offices and gardens have become parks. As the world adjusts to how it operates, parents are undertaking some of the biggest changes to daily life. We have to rethink how we live, but it's essential that we realise that this is also a time to appreciate our families – and for those of us living with children, enjoy the time we will spend together over the next few months. As Nicola so accurately points out, "this might be the summer as a family we have the best memories of, and it will be if I can help it".
Share this