ThinkTankUK: Highlights from Awin's industry conference
Written by

Maura Reidy on

.
On 13th June, Awin welcomed 300 advertisers, publishers and partners to ThinkTankUK, our third annual cross-sector conference. 
Share this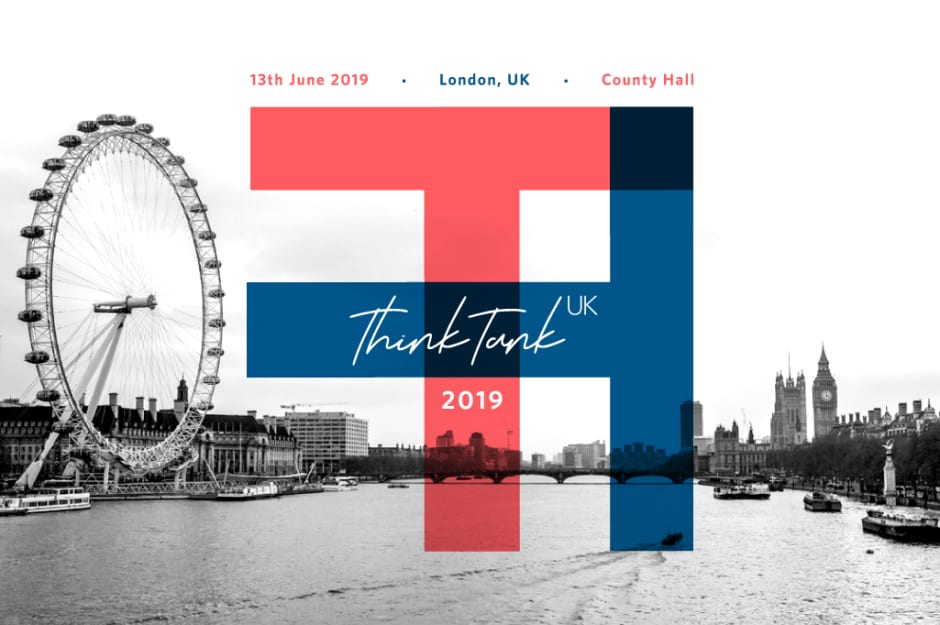 Set against the backdrop of Westminster, and a short walk from the London Eye, over 300 advertisers, publishers and partners arrived at the iconic London venue, County Hall. Exclusively for Awin clients and partners, ThinkTankUK was a day designed to provoke debates, provide insights and discuss how we can future-proof the affiliate marketing industry.
Needless to say ThinkTankUK had a jam-packed agenda; featuring twenty-four speakers, over six hours of content and four hours of networking, ensuring that all guests received tangible takeaways, time to build upon their industry relationships and forge new partnerships.
A huge thank you to our sponsors for the all their support; RevLifter, Webgears, Soreto, PerformanceIN, Affiliate Summit, Uniqodo, Smarter Click and Mapp.
Awin's UK Country Manager Ian Charlesworth took to the stage first to welcome guests and kick off the conference. Reinforcing the over-arching theme of the event, future-proofing, Ian explained how we must look outside the affiliate channel and understand how our industry fits into the wider digital marketing eco-system. Furthermore, Ian discussed changing consumer attitudes; again explaining that consumer woes such as privacy and cost, and how taking these attitudes into account, is integral to the success of a business and an industry, particularly the affiliate industry.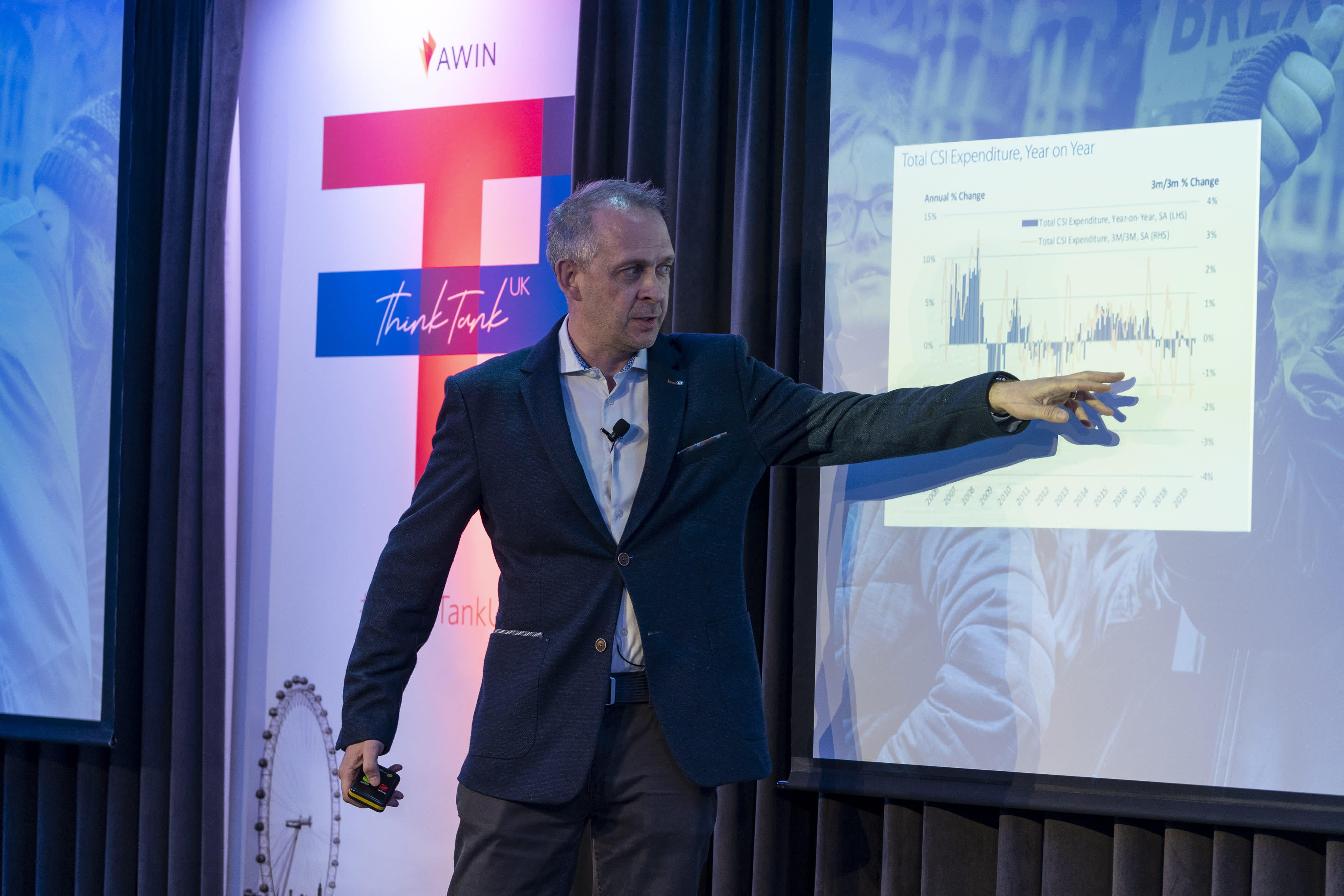 Before Ian concluded, he revealed details of Awin's new strategic partnership with SingleView by R.O.EYE, a SaaS-based multi-touch, data-driven attribution platform. Together, we aim to show our partners how to use their data to understand the true value of the touchpoints in their user's journeys, across all marketing channels, removing subjective opinion. Ian encouraged guests to see for themselves at the bonus session that would be hosted by R.O.EYE later that afternoon.
Following Ian's insightful opening session, we welcomed our guest keynote, Joe Twyman, Co-Founder and Director at Deltapoll, to the stage. Using the voting behaviours of Brexit voters as a case-study for consumer behaviour, as well as anecdotes from his time at YouGov, Joe delivered a humorous and engaging session. Sharing his experience as a pollster in the digital age with the unparalleled access to and availability of big data, Joe examined how all industries, businesses and marketers are able to utilise this data to tailor their marketing efforts.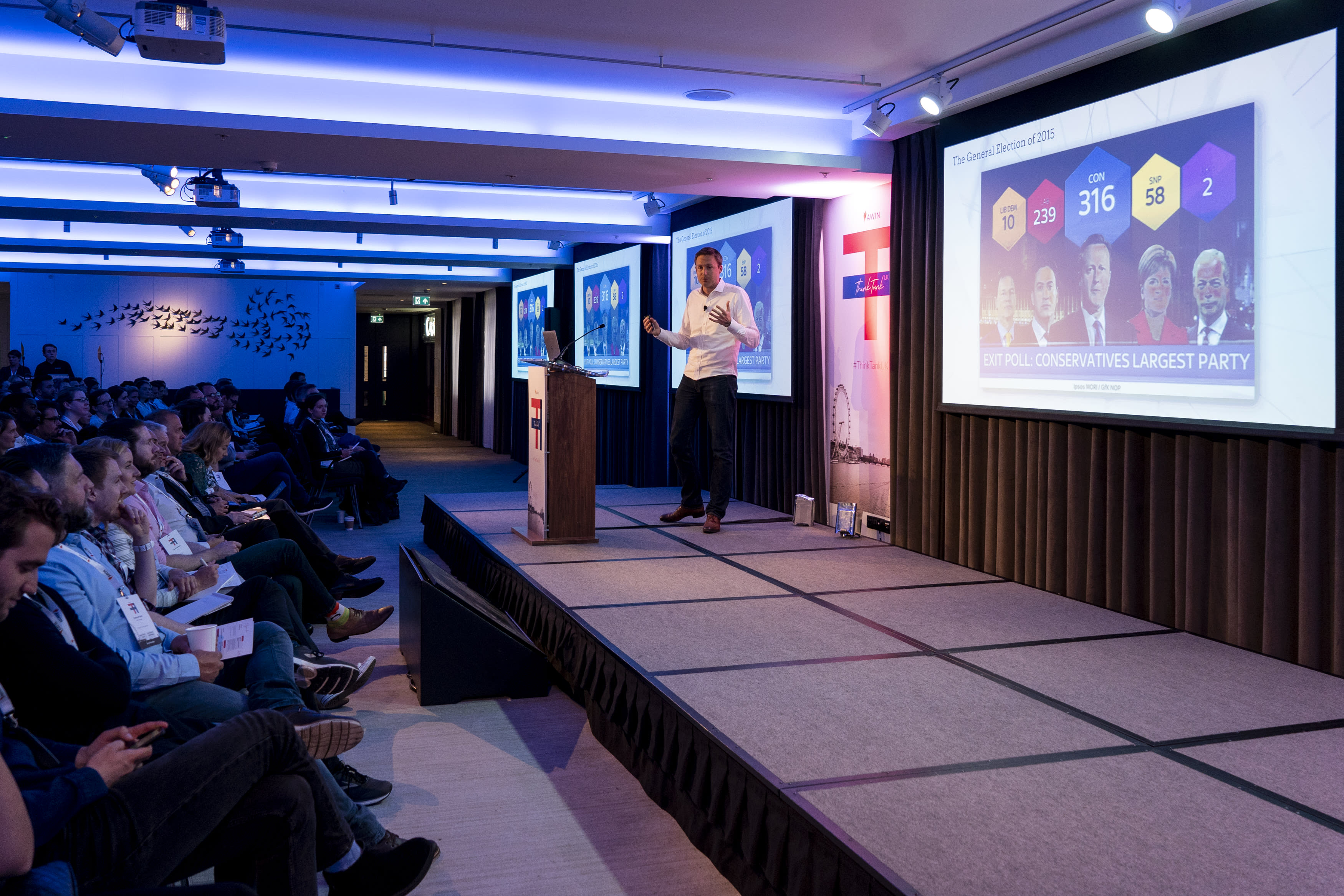 The spotlight was then turned to Awin Product Managers Mihaela Draghici and Stephen Short. They began by looking at the issues of privacy invasion and consumer counter-attacks of late. While presenting Awin's latest Product portfolio, Mihaela and Stephen revealed Awin's new solution, Bounceless Tracking, a privacy-centric approach to attributing sales in an ITP world. The session demonstrated how Awin are committed to ensuring the continuation and facilitation of meaningful relationships between advertisers and publishers. With tools to help our clients grow, data protection and tracking innovation the focus of our product roadmap, the session concluded with the concept of future-proofing at the forefront of everyone's minds.
"The Publisher and Advertiser MasterTags are key to unlocking partnerships with innovative tech solutions, such as dailygo's visual search tool."
Next up was the Authenticity as a path to longevity in Influencer Marketing session, presented by Influencer Partnerships Manager, Carina Toledo, and Commercial Contracts Manager, Kate Irvine.
Together, the two took a deep-dive into the topic of influencers and Instagram, looking at how the need for authenticity is paramount for any brand running an influencer programme. From the embarrassing blunders and memorable moments, to the well-executed strategies of the channel, Carina and Kate showed how consumer perception was key to a successful campaign.
"Brands should be asking: 'How can I make sure the influencers I work with are as authentic as possible to really connect with my audience?'"
With plenty of food for thought, we enjoyed a networking lunch which allowed guests to mingle, chat to exhibitors and discuss which sessions they would attend throughout the afternoon.
Before the afternoon breakout sessions began, SingleView by R.O.EYE presented a bonus session, discussing their exclusive strategic partnership with Awin and the new whitepaper which asks the perennial question: Do affiliates drive incrementality? Jonathan Forshaw, Chief Revenue Officer at R.O.EYE, discussed the power of the SingleView platform which is founded on Shapley Game theory to provide unparalleled insights into the customer journey, digital marketing touchpoints and channel interactions. This exclusive partnership with Awin means using SingleView is easily accessible and simple to use, with publishers only required to turn it on in the Publisher MasterTag control panel. You can read more about this exciting partnership here, and download a copy of the white paper here.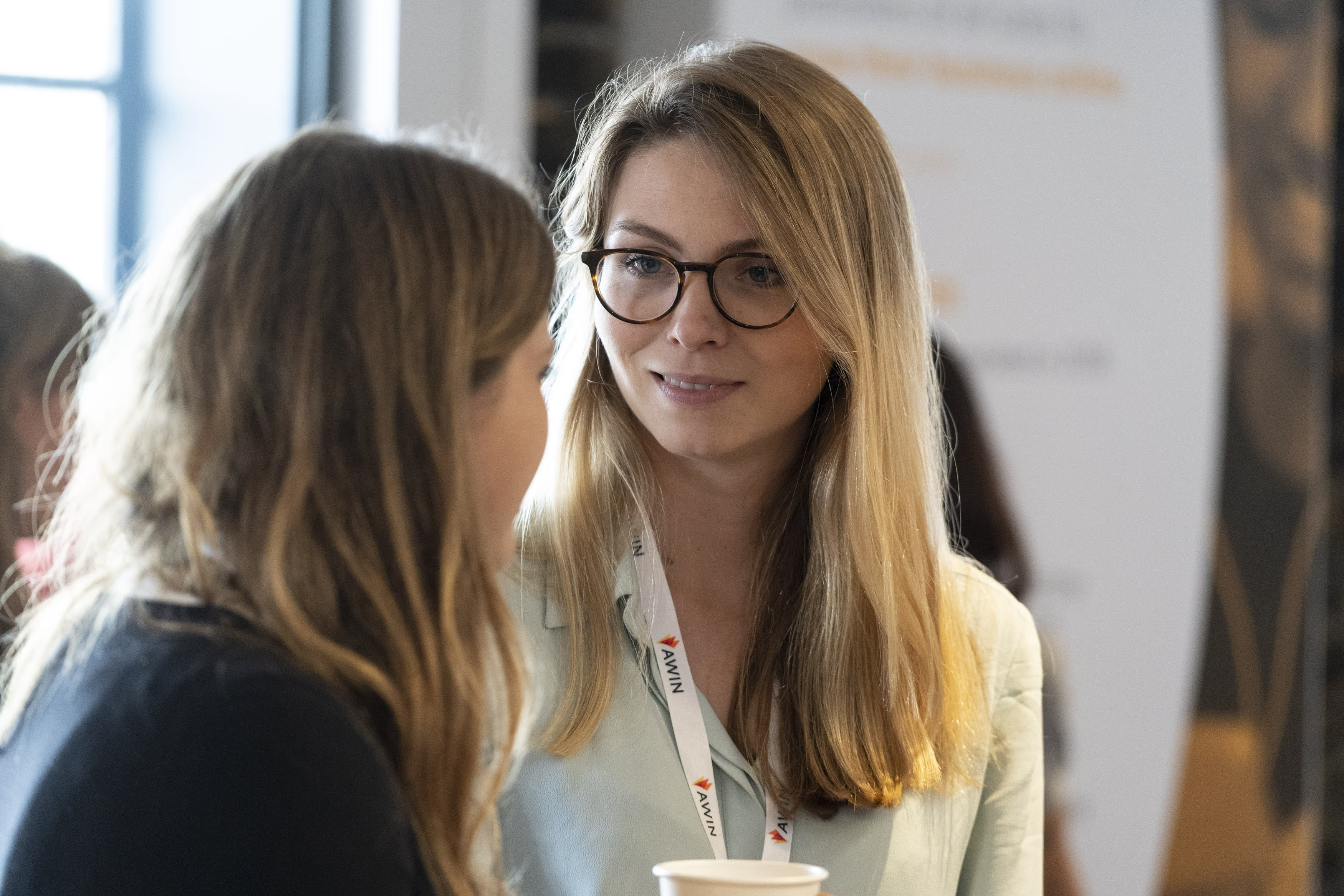 Throughout the afternoon, guests created their own agenda by selecting the sessions that mattered to them most, catering to their industry and interests. First up, guests had the choice between attending the Telco, Retail and Travel talks. As our core sectors went under the microscope, guests had the opportunity to learn about the dying high-street in the Retail Reimagined session, including Account Directors Lee Matters and Amy Hadley's predictions on the high-street of the future.
"UK consumers will increasingly adopt a try first, pay later shopping mentality."
At the same time, Account Directors Alex Parmar-Yee and Marthe Berlin, channelled Drake's 2016 smash-hit 'You used to call me on my cell phone', to study the Telco market, revealing that half of all affiliate spend in the Telco sector is currently being invested in comparison publishers.
"Telco brands mainly compete on price within the channel, but their true USPs go far beyond that – affiliates have a huge opportunity to make an impact here."
Across the hall in the Travel session, Brand Commercial Manager, Luisa Richardson and Team Leader, Ben Leach, revealed that the travel sector has seen conversion rates double to 4.69% over the past two years due to personalisation and urgency through data, more so than other sectors.
The next set of breakout sessions gave guests the choice of attending the Globalisation session, the partner session delivered by RevLifter or having a bit of fun at our Interactive Industry Quiz. Around the world in thirty minutes presented by our Global Team was a whistle stop tour of Awin Global, particularly looking at trends in the UK, France and Nordics.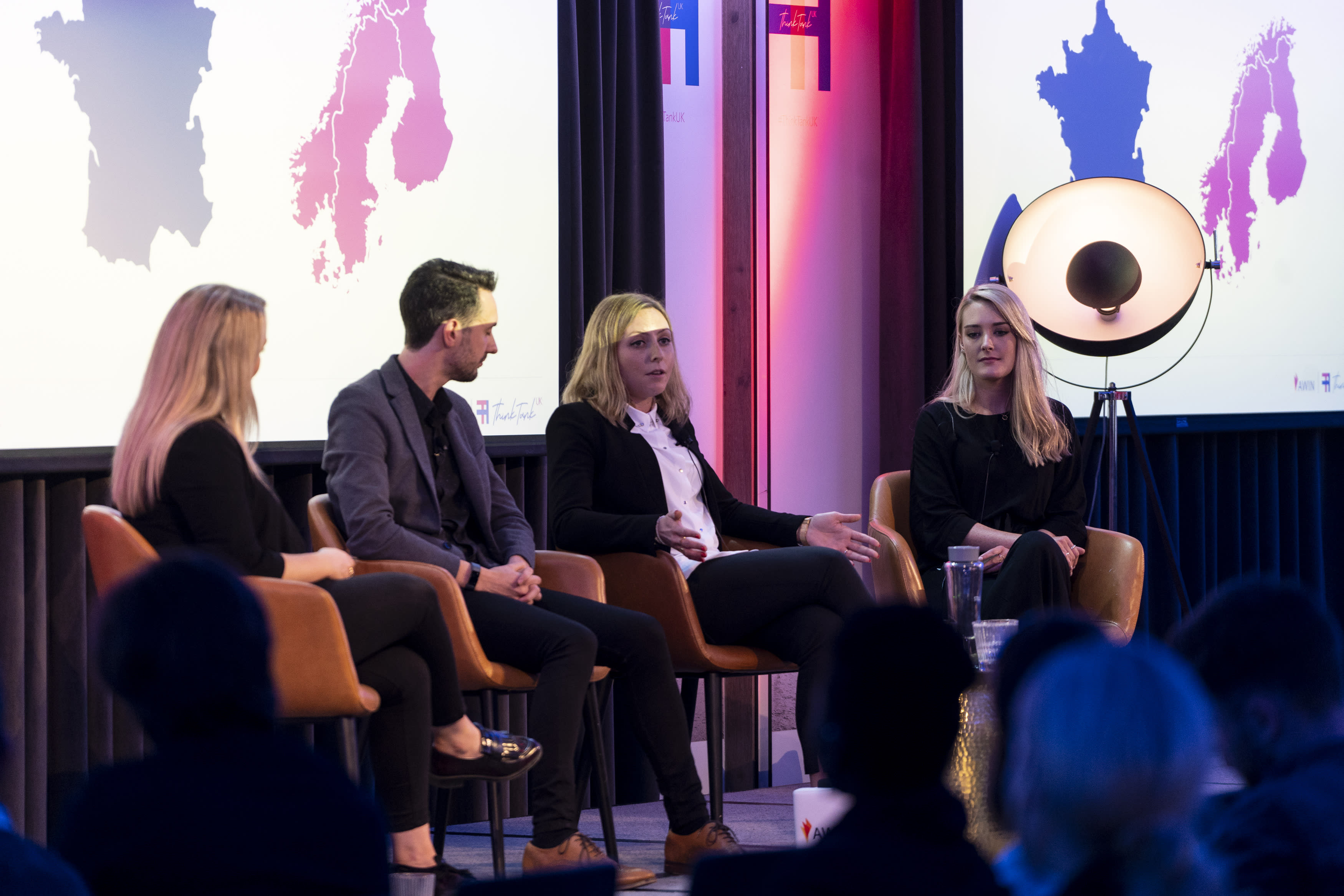 RevLifter's James Maley, let the audience know how to beat the competition with one-to-one deals personalisation. You can find out more about James' session here. Finally, Awin Content Analyst, Rob Davinson, hosted the Interactive Industry Quiz. Guests' knowledge of the affiliate industry and of the morning's talks were put to the test to win a £150 Viator voucher and a couple bottles of champagne. The Quiz champion was Duncan Popham, Managing Director at Total Digital – congratulations!
With a quick turn around and time to grab a coffee, guests were invited back to the mainstage for the closing panel with The Awin Board and Ian Charlesworth, moderated by Awin Group Marketing Director, Lisa Hammond.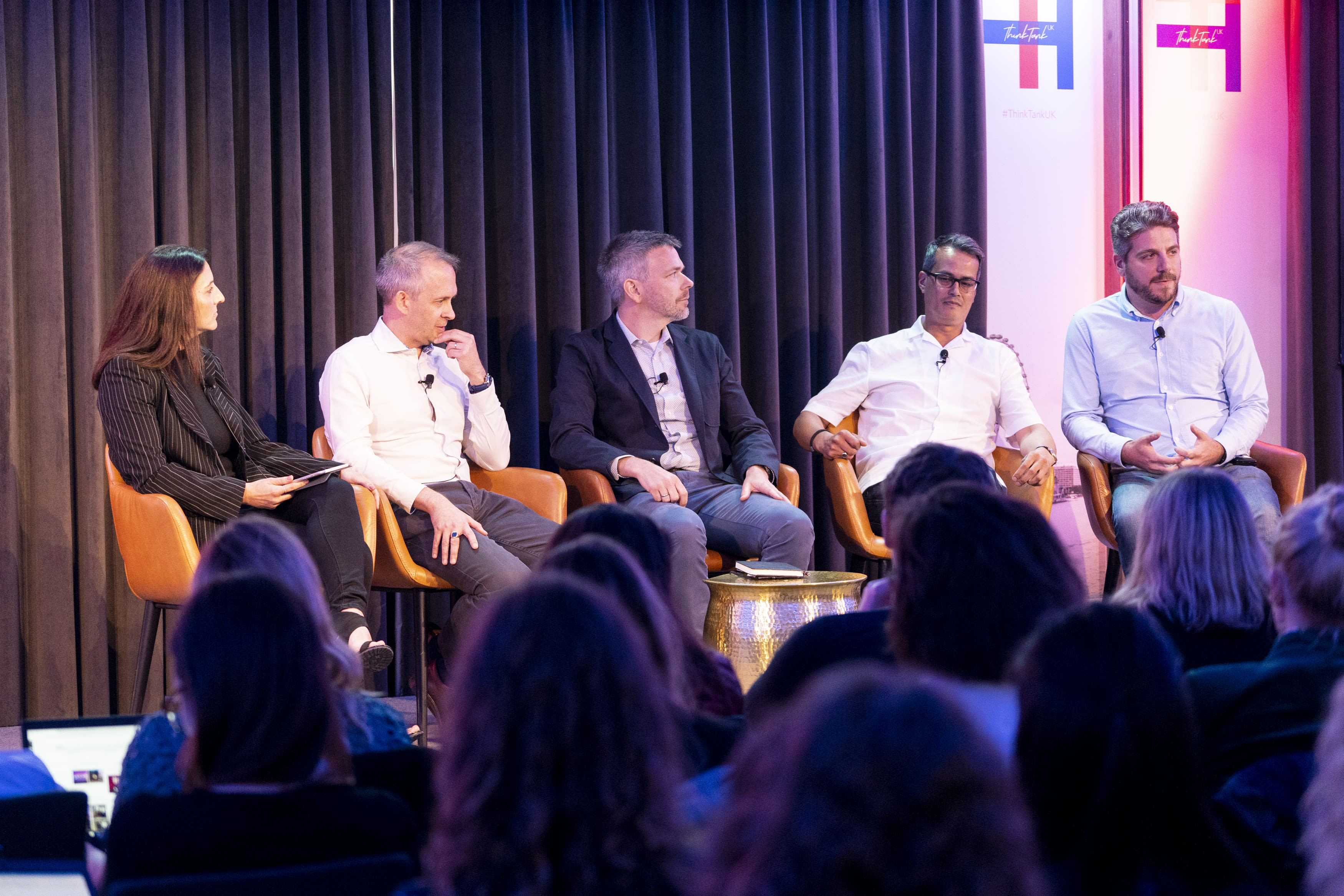 Using Slido, guests were encouraged to submit questions throughout the day, asking the panel members whatever was on their mind. With several questions asked about the Product session earlier that day, Peter Loveday, Chief Technology Officer at Awin, commented:
"We're building an ecosystem connecting advertisers and publishers to tech providers to future-proof our tracking and our industry."
Data was a considerable topic of the day, with privacy and tracking arising in several sessions. Commenting on this, Adam Ross, Chief Operating Officer at Awin, said:
"We have to be careful not to spook consumers by following other channels and sharing too much of their data. That's why we're keen to keep our tracking and products 'data-light', and reinforce the clear data-value exchange in affiliate marketing."
After the closing panel, guests were invited to contemplate the day's findings over some well-earned beverages. A clear thread of future-proofing was maintained throughout the day's sessions. From Awin's latest product portfolio, authentic influencer programmes, industry insights, to The Board's vision for the future, ThinkTankUK provided guests with ideas and actions on how to ensure the longevity of and grow their affiliate programmes.
Stay updated on the event by following #ThinkTankUK across all social channels.
You can see all the event photos on our Facebook page.
For any questions please contact our Events Team.
If you would like to attend another industry event soon then why not apply for a chance to win a complimentary ticket to PI LIVE which takes place this October in London. Simply complete this form before midnight on 21st June and if you qualify you will be emailed you a unique discount code.
Until next year, thank you for joining us at ThinkTankUK and we hope to see you at another Awin event soon.
Share this