Awin achieves number #148 spot on Inc. 5000's list of fastest-growing Washington D.C. area companies
Written by

Samantha Sherer on

.
Share this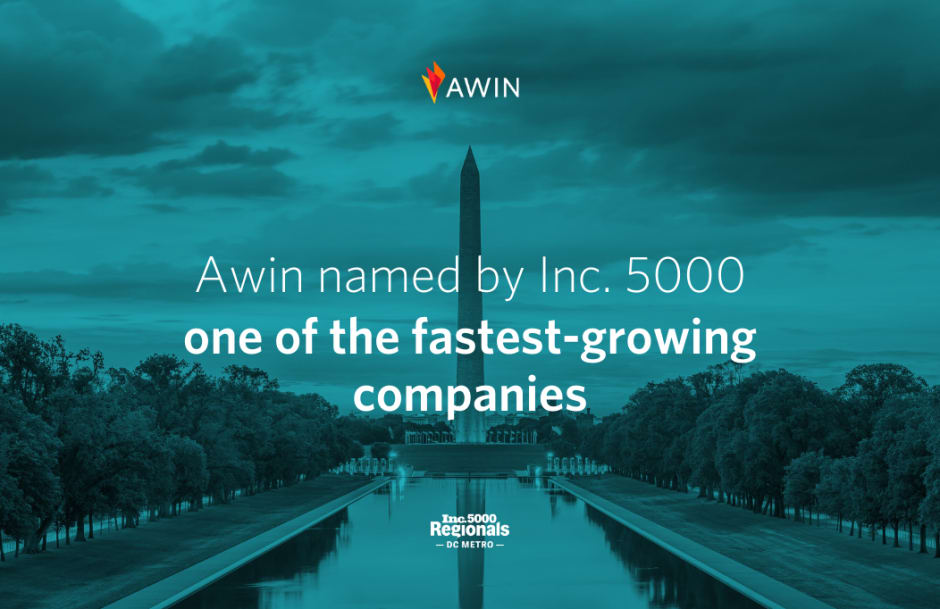 For the second year running, the Inc. 5000 Regionals: D.C. Metro list acknowledges the fastest-growing, privately-owned companies in the region. Awin is honored to be named the #148 company out of 250 on this prestigious list. Born of the annual Inc. 5000 franchise, this regional list represents a unique look at the most successful companies within the D.C. area economy's most dynamic segment — its independent small businesses. Being named is both a local and national honor, and those recognized demonstrate stunning rates of growth and positive economic impact.
Alexandra Forsch, Awin US President: "I am incredibly proud Awin has been named one of the fastest-growing private companies in the Washington DC area. This recognition is a direct result of the enormous effort our team puts in each day – their relentless dedication, drive and enthusiasm the reasons for our growth."
Scott Omelianuk, Editor in Chief of Inc.: "This list proves the power of companies in the Washington, D.C. area no matter the industry. The impressive revenues and growth rates prove the insight and diligence of CEOs and that these businesses are here to stay."
Between 2017 and 2019, the 250 private companies on this list had an average growth rate of 211% and, in 2019 alone, employed more than 120,000 individuals and added nearly $15 billion to the D.C. area economy. Furthermore, companies based in this metro area brought in the highest revenue overall. To be eligible, businesses must have generated revenue by March 31, 2017; have generated at least $100,000 in revenue in 2017; have generated at least $1 million in revenue in 2019; be privately held; and be a for-profit, independent business based in the US.
To read Awin's profile on Inc.com, click here. Don't miss your opportunity to work for an Inc. magazine fastest-growing company. View our vacancies and apply today.
Share this