Bloggers, unwrap new partnerships to win a free pass to ThinkTank
Written by

Samantha Sherer on

.
Ahead of the busy gifting season, we invite our bloggers to create content inspired by our 2019 Gift Guide for a chance to attend ThinkTank for free.
Share this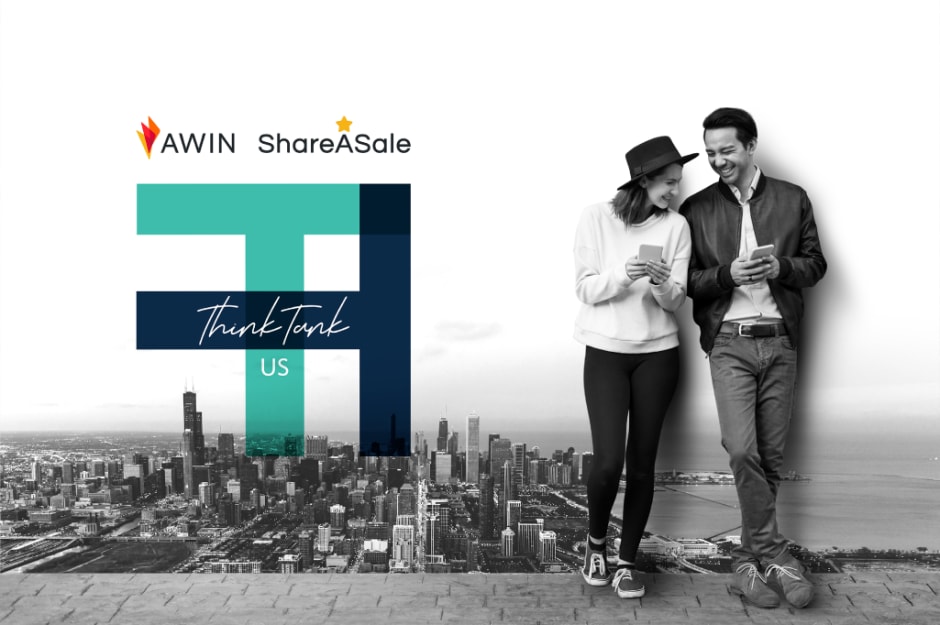 Now through December 25, 2019, all bloggers joined to our trusted Awin and ShareASale networks are eligible to win one blogger ticket (valued at $250) to ThinkTank US 2020, our annual thought leadership, education and networking event.
Here's how it works:
Step 1

– Browse our Awin + ShareASale 2019 Gift Guide
In the latest edition, we feature over 200 retailers who are partnered with Awin and ShareASale spanning 16 of the most-popular product categories, including fashion, technology, family, games, green, health & beauty, mattress, travel and more.
Step 2

– Create a new, original piece of content featuring Gift Guide products and advertisers
Incorporate the merchant programs and products & services featured in our 2019 Gift Guide into your own Q4 strategy – with a promotional post, product review, or product giveaway... These are just a few of the many possibilities.
You must create a blog post to qualify for a chance to win the free blogger ticket to ThinkTank US 2020, but we recommend publishing on social too. Social mentions are great in conjunction with the blog post as the more places you share your original content, the greater chance you have at earning commissions.
Your first sale from your original Gift Guide content will increase your chance to win as it earns you five additional contest entries*. Please ensure you are joined to the merchant's affiliate program on Awin and/or ShareASale and that you are using our network tracking links in all instances, as the absence of tracking links may result in contest disqualification. We also encourage you to use our hashtags (#ThinkTank2020 and #GiftGuide19) and tag us on social (@awin_us and @shareasale) - you may even see your content featured on our own social pages!
Step 3

– Send us your post
Once you've created and published your original piece of content, email the link, along with your Awin and ShareASale publisher ID, to us-marketing@awin.com to enter. You only need to feature one Gift Guide advertiser or product to enter, but we recommend showcasing up to five as each individual feature counts as another entry into the overall drawing.
Step 4

– Stay tuned for the big reveal
After the contest ends, we'll compile the entries to randomly select one winner to be announced on our blog and across our social channels in January 2020.
Terms and Conditions apply. You can find the complete contest Terms and Conditions here.
Good luck and happy holidays!
Share this