Awin's new tool automates partner discovery for advertisers
Written by

Edward Chaput de Saintonge on

.
Awin introduces new AI-driven publisher recommendation solution to automate partner discovery for advertisers.
Share this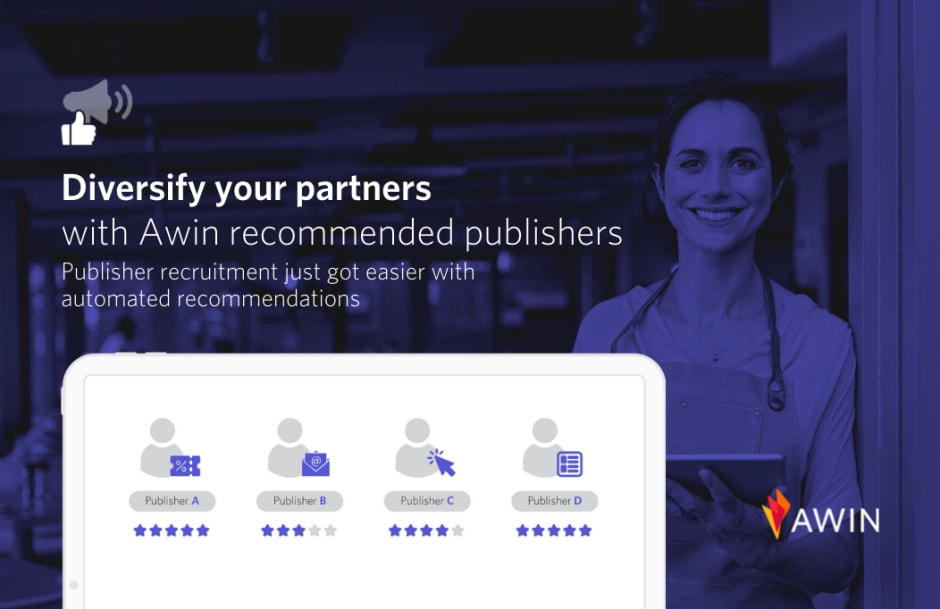 Our new publisher recommendation tool streamlines the time-consuming process of partner discovery and recruitment. Built using machine learning logic, this AI-driven publisher recommendations tool suggests relevant publishers based on performance metrics and similar brand partnerships on the network. The recommendations continuously evolve and improve as advertisers engage with the report, producing powerful and diverse partner portfolios that reach new audiences and grow advertiser revenues.
How does it work?
Awin's new Partner Recommendation solution automatically generates up to 25 recommended partners daily, which can be found under the Recommendations tab of the Publisher Directory. As with existing partner directory pages, advertisers can click through to access full publisher profile details or simply invite the recommended partners directly from this page.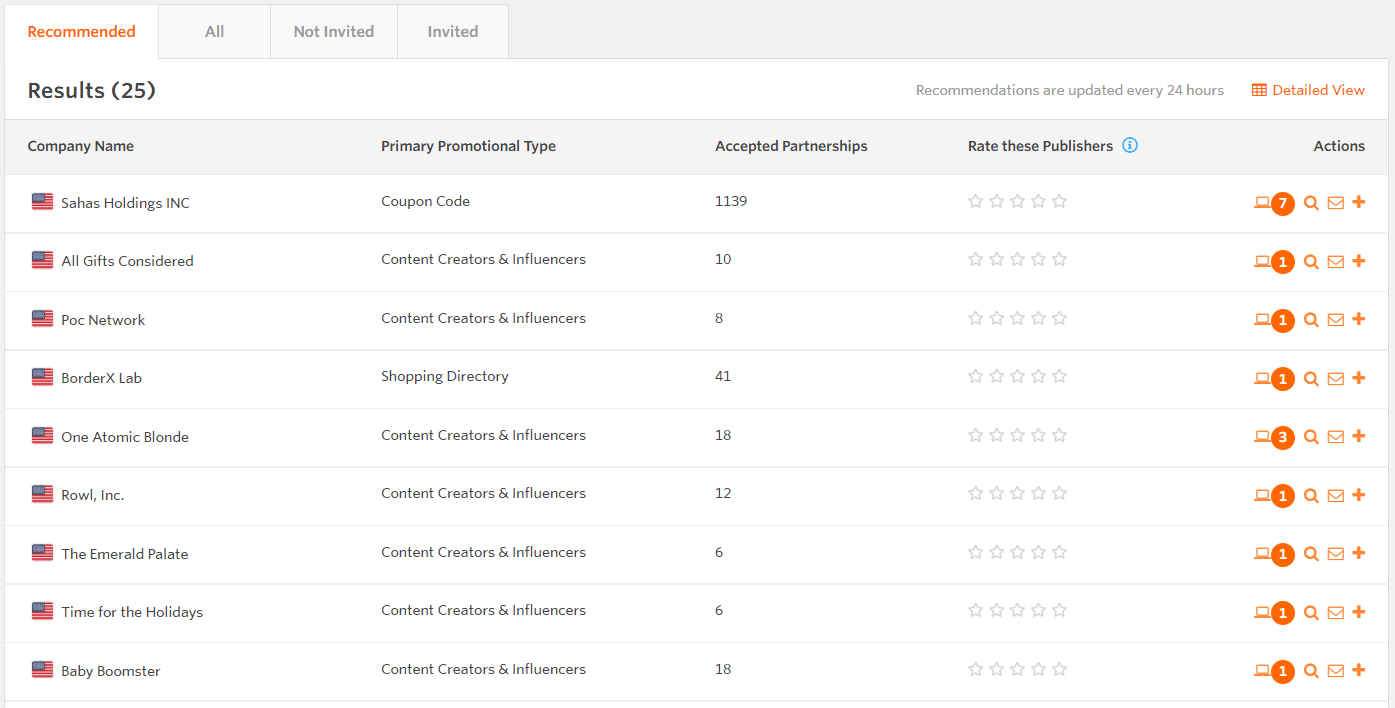 To continue optimizing the recommendations advertisers receive, we encourage rating each one. Rating and interacting with them provides feedback to our algorithm, which improves the quality of future recommendations, in addition to unlocking new publisher suggestions. In short, the more you interact with the tool, the more recommendations you will see and the more relevant they become.
Benefit now from Awin's new publisher recommendation solution. In automating time-consuming aspects of partner discovery and recruitment, you will be able to build diverse partnerships and reach new consumers to boost program growth.
For further information on how you can use the tool, visit our Success Center. If you are ready to reveal new partnerships for your brand, login to your account today or reach out for more information about tapping into our diverse network of publishers.
Share this