Get a sneak peek of the Awin Report 2021 at Affiliate Management Expo
Written by

Meghan Smith on

.
Join Awin on February 17 as we reflect on the unprecedented year of 2020 and share predictions for 2021. 
Share this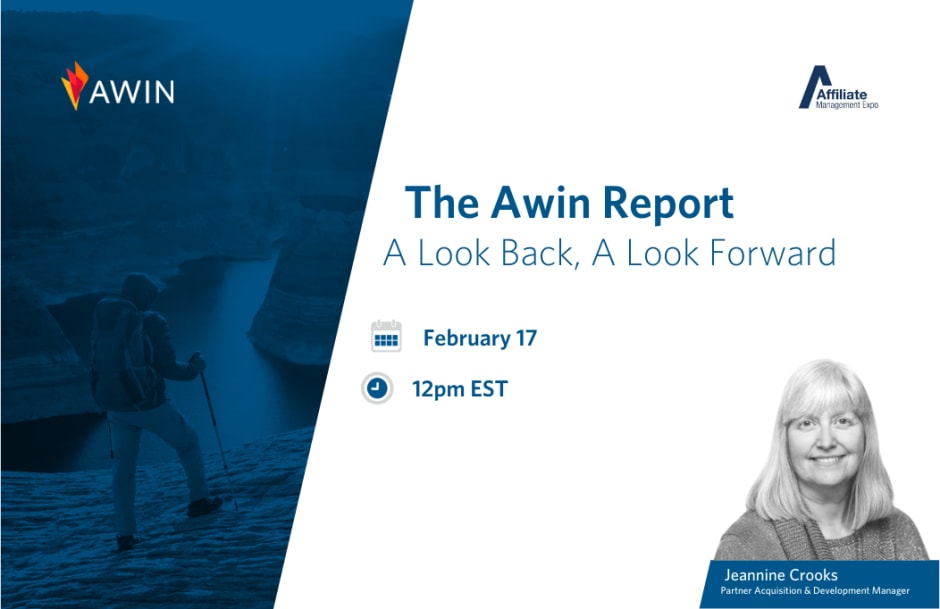 Every new year triggers a natural tendency to reflect on lessons learned over the past 12 months. 2020 amounted to quite a year to live and work through, providing us with some key insights into the affiliate and partner marketing industry and proving it to be a steady rock to depend on. Its transparent performance model and the flexibility and innovation of its opportunities made it the perfect failsafe for businesses needing to adapt and continue to drive sales and revenue.
Awin is thrilled to be speaking at Affiliate Management Expo, a newly launched virtual event focused on helping brands understand the real value of affiliate marketing. Our Partner Acquisition & Development Manager, Jeannine Crooks, will be presenting on The Awin Report: A Look Back, A Look Forward, offering some early insight into the Awin Report 2021 releasing later this month. Hear insights and analyses from leaders in the industry with many examples of how the channel brought value to their business last year and how Awin can continue to optimize programs for greater growth in 2021.
Ways to connect:
Share this