Elevate your performance marketing with the Awin Group at ASW
Written by

Meghan Smith on

.
Join Awin and ShareASale at ASW, and learn more about the ways in which we can drive new partnerships for your business across our trusted platforms. 
Share this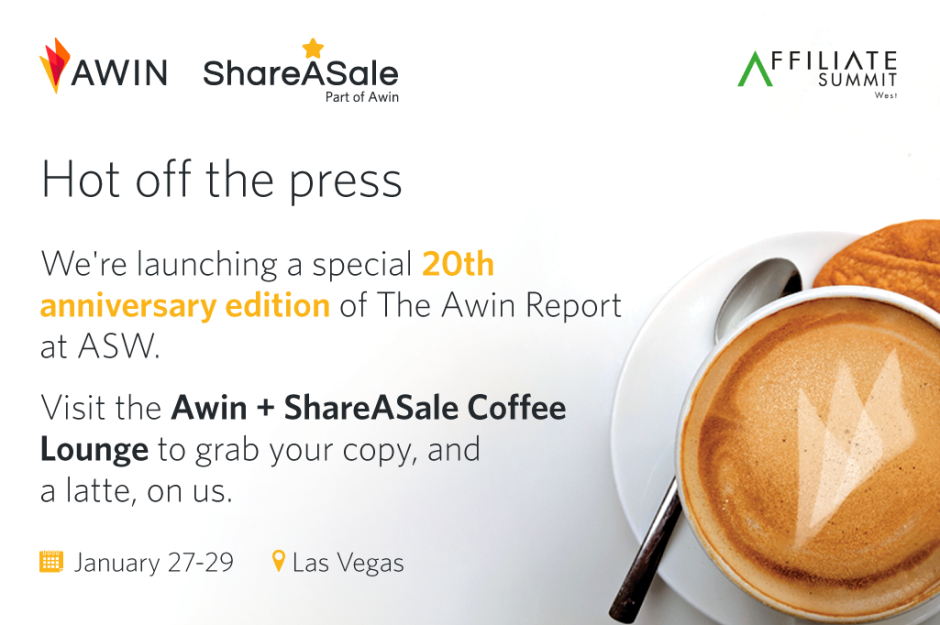 The Awin Group is once again serving as official global sponsors of Affiliate Summit West, January 27-29 at the Paris Las Vegas Hotel & Casino. Across the three days, we're available to discuss further optimizing your performance marketing strategy on our trusted Awin and ShareASale platforms.
Furthermore, we'll be exclusively launching a special 20th anniversary edition of The Awin Report at ASW, as we celebrate not only another amazing year of the global affiliate marketing industry, but 20 years of success for Awin and ShareASale.
Here are all the ways to connect with the Awin Group at Affiliate Summit West.
Awin +

ShareASale

Party
We're hosting the party of ASW, Monday, January 27, from 8pm - 12am at Greene St. Kitchen in the Palms Resort Casino. With a rocking DJ, open bar and ample networking, this is one night you don't want to miss.
To RSVP, please click here.
Awin + ShareASale Coffee Lounge
Centrally-located on the exhibit hall floor, find the Awin Group at the Awin + ShareASale Coffee Lounge. Here you can snag your own copy of the just-released Awin Report, and a latte, on us. The latest edition of The Awin Report will reveal and recap the exclusive affiliate marketing trends, strategic insights, and technology updates that have driven Awin and ShareASale's 20 year journey to become leading performance marketing providers in the US and around the world.
We'll also have our North American and Global team members on hand to discuss optimizing your performance marketing activity across the trusted Awin and ShareASale platforms.
Sessions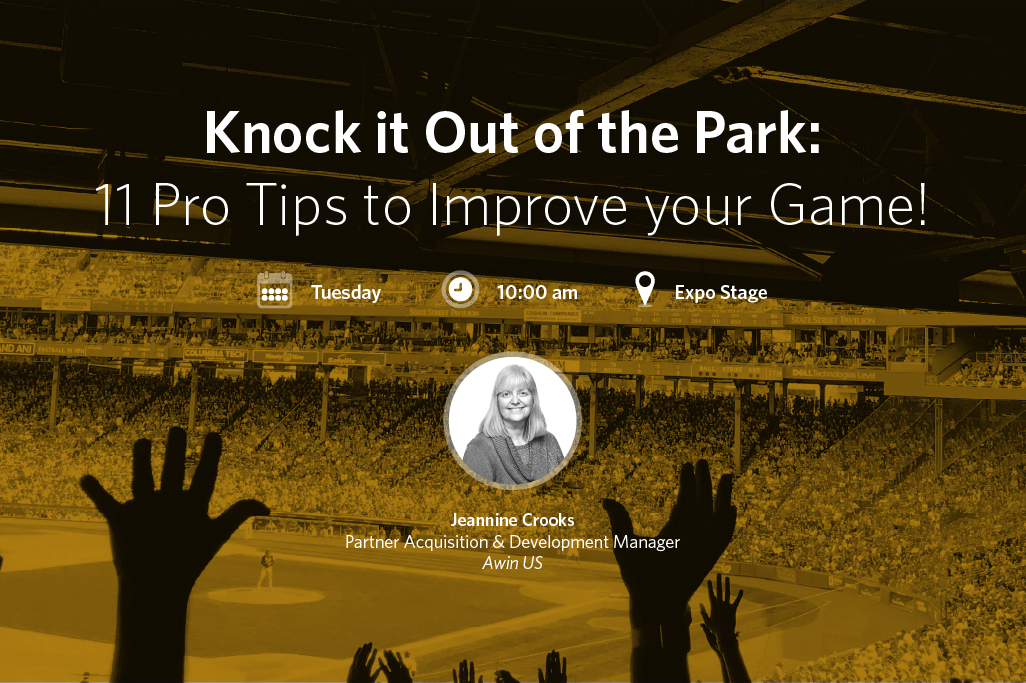 Affiliate marketing is a team sport. This session, featuring an esteemed panel of affiliate marketing experts and industry veterans including Awin's Partner Acquisition & Development Manager Jeannine Crooks, will show publishers and advertisers alike how to get the ball rolling with their affiliate marketing program.
Comparison sites, coupon affiliates, YouTubers and social influencers have all cultivated loyal audiences of their own who use them as digital guides for discovering their next purchase. In this session, Awin's Global Strategy Director Kevin Edwards will show how brands have leveraged these relationships in today's era and explain why the affiliate model is best placed to succeed when robust tracking and data sensitivity are paramount.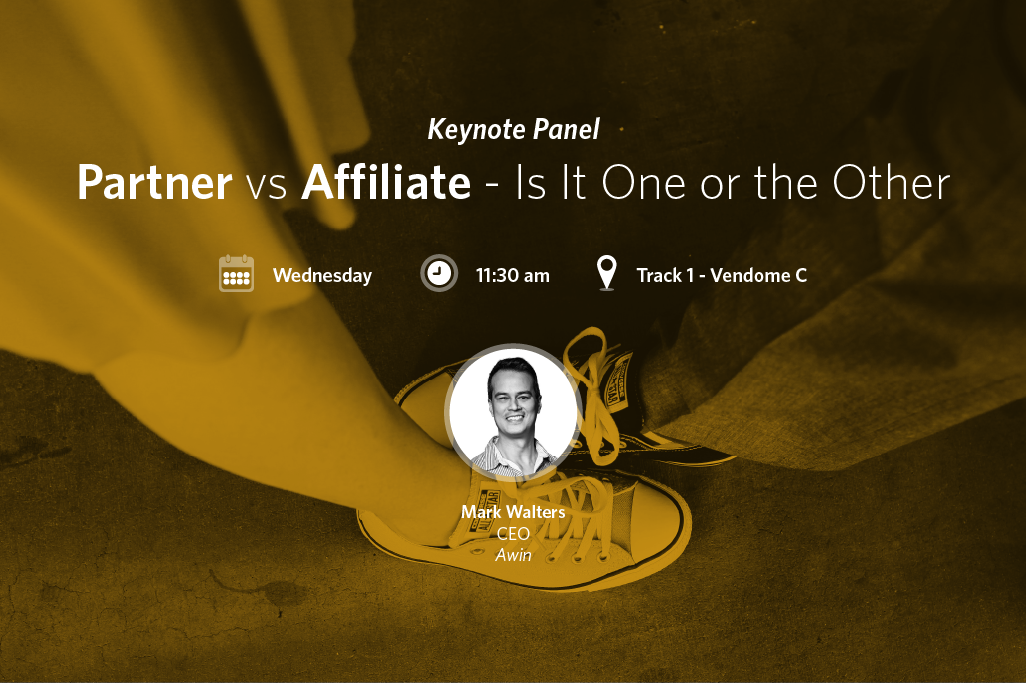 The debate over the meaning and descriptions of affiliate marketing versus partner marketing has elevated over the past few years. Instead of helping the industry evolve and grow, it's creating unnecessary confusion, segregation and contention.This panel, featuring Awin Global CEO Mark Walters, focuses on identifying the differences of affiliate versus partner marketing and highlighting the strategies that many believe will help the industry's evolution over the next few years.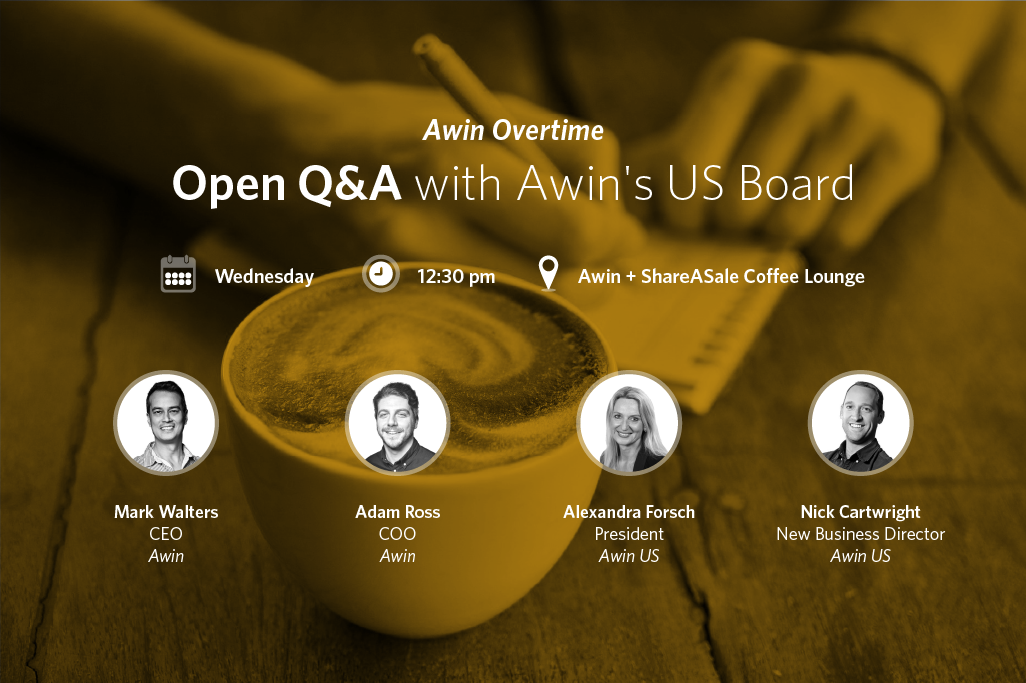 Meet with the Awin US Board - Mark Walters, Adam Ross, Alexandra Forsch and Nick Cartwright - for an hour of coffee and open conversation to ask us questions about the affiliate industry, Awin and ShareASale, our platforms and technology, share your wish list items and more.
Additional ways to connect:
Share this