Acquire new customers and achieve 16:1 ROAS with Awin
Written by

Meghan Smith on

.
Share this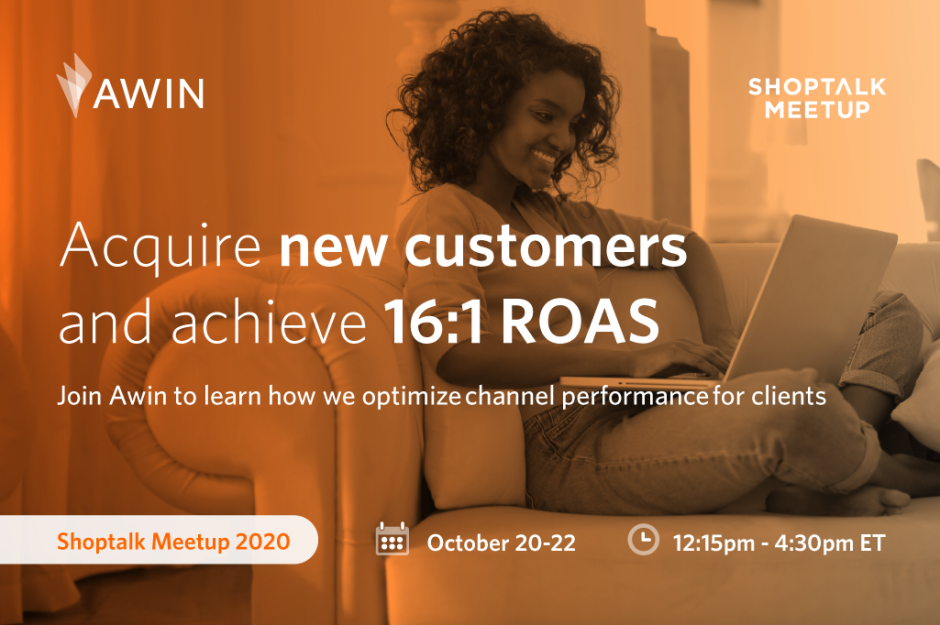 While 2020 has been a turbulent year for everyone, this is particularly true for the retail industry. Following lockdown restrictions and the subsequent closing of brick & mortar stores, brands have needed to rely on e-commerce more than ever before as a means of revenue generation - with those who embraced the shift to online reaping the rewards.
As we head into the crucial Q4 period, advertisers should maximize their digital commerce activity for success. Connect with Awin at Shoptalk Meetup 2020 and learn how our platform affords merchants access to data-led, multi-touch attribution technology that accurately measures marketing spend tied directly to sales performance at 16:1 ROAS.
Additional ways to connect:
Share this