ThinkTank 2019 Network Awards categories announced
Written by

Samantha Sherer on

.
Awin + ShareASale are excited to share the award categories for the second-annual ThinkTank Network Awards.
Share this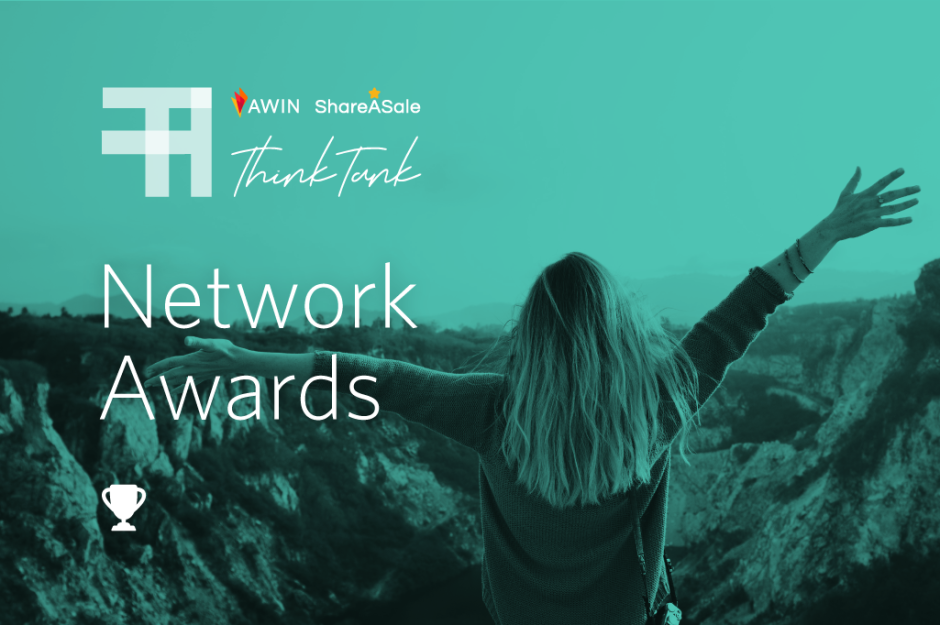 The Awin US Group is committed to creating the most-diverse, connected and effective affiliate network in the world, something that wouldn't be possible without our valued network of 29,500+ advertisers and 200,000+ publishers. The ThinkTank Network Awards are a small testament to how grateful we are for our clients, partners and friends - providing us the opportunity to honor our esteemed network collective for innovation, performance and growth.
All current clients with an active program are eligible to receive a nomination. Nominees will be selected internally after thorough review of program performance on one or both networks.
Advertiser of the Year
This category is dedicated to active retailers on either the Awin or ShareASale network. These brands have established a strong reputation for quality and integrity in their affiliate engagement, creativity in their campaigns, exemplary dedication to the channel and overall strength in program performance over time.
Publisher of the Year
These publisher nominees are active members on either the Awin or ShareASale network and have exhibited remarkable growth over time by establishing strategic brand partnerships, showing commitment to the channel, and program optimization.
Agency Team of the Year
Nominees in this category are recognized for their creative and strategic use of technology and tools within the affiliate marketing channel and specifically on Awin or ShareASale.
Most Original Performance Marketing Campaign
Regardless of budget, the size of your company or number of individuals on your affiliate team, nominees in this category are recognized for the best performance marketing campaign in terms of creativity and innovation. The winner will be able to showcase linear, out-of-the-box thinking and a desire to move away from the norm for strong ROI, and can demonstrate a bigger return in the long run.
Campaign Strategy of the Year
Our selected nominees in this category have incorporated content and content affiliates into their performance marketing strategy. Notable efforts include affiliate recruitment and acquisition tactics, engagement strategies and unique content-focused promotional opportunities.
Global Campaign of the Year
This category is dedicated to active retailers and agencies on either the Awin or ShareASale network who have successfully executed a global affiliate program. Notable efforts include affiliate optimization, strategic placement opportunities and maximum use of budget across multiple territories for a significant return on investment.
Industry Disruptor
Nominees in this category have challenged the status-quo within the affiliate marketing industry, whether it be a technology, strategy or process. As the industry evolves and daces new challenges, so does consumer behavior and client expectations. The winner will be someone who has fundamentally changed the way they work to achieve a marked result.
Stay tuned as the shortlist will be announced in the coming weeks. We look forward to crowing all of the winners at ThinkTank on June 4 - 5 in Chicago!
Share this