Advertiser spotlight: Front of the Pack
Front of the Pack offers science backed, clinically tested dog supplements created with only the highest quality ingredients.
Share this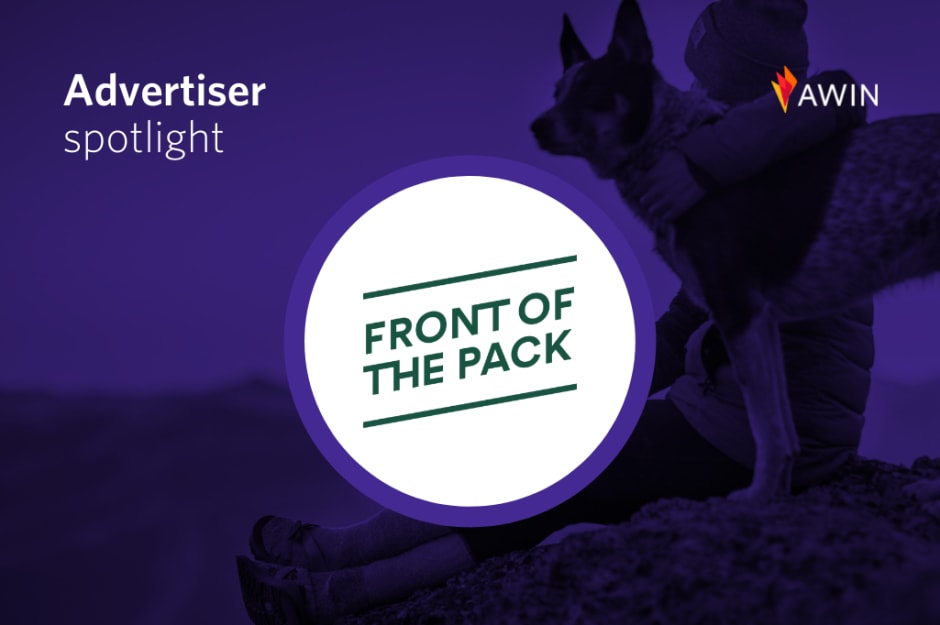 Front of the Pack is made up of a team of expert vets, nutritionists and animal lovers leading the revolution on pet health.
Fill in the blank - Affiliate marketing means to me:
A partnership that works for all parties. We believe in our products and want to make affiliate marketing one of our main channels to sell these products to dog parents everywhere (currently USA only). We see affiliate marketing as a key channel for our future growth.
What's your "elevator pitch" for potential partners or those who are unfamiliar with your company?
We've created a new range of dog supplements made entirely from proven, pure, and powerful ingredients to 'humanize' a pet industry plagued by pseudoscience. Our products are nasty-free guaranteed and loved by over 60,000 customers and counting. We're committed to being 100% plastic-free & helping make the nation's dog shelters no-kill by 2025.
What sets your company and affiliate channel practices apart from others in your niche?
As a company we are science driven; that's what sets us apart from our competitors on the product level. Our affiliate approach also is a bit different; we want our success to be shared with our partners and that's why we offer tiered commission structure and very attractive bonuses. Our top tier commissions are much higher than what other companies are paying as we believe that only this type of partnership can bring success to all parties.
What are the benefits to working with you in the affiliate channel?
Commission levels up to 60% with a range of bonuses on top of this:
1st sale bonus = $50
Every 10 sales = $20 bonus
$1000 commission = $50 bonus
AOV over $80 = $5 bonus
5k sales = $5k bonus
For content and review publishers we also can offer sample products etc.
What makes a great partner in your eyes, and what kind of partners are you looking to work with?
Transparency and collaboration. We have a lot of resources to help publishers make our program a success. We want our partners to generate high volumes of sales so that they can earn sizable commissions. We are always on the lookout for pet space specialist partners, and we also invite all review and content publishers to join our program.
In addition to what you consider to be a great partner, how do you measure success of said great partnership?
The main metric is obviously sales, and we award partners that generate sales with high commission pay-outs. We are focused on making our program profitable for our partners as well.
Do you have any advice for those who are new to affiliate marketing?
Be brave. Try new partners, and try new type of partners. Don't be afraid to test various approaches. Make sure that you have the time to work on relationship with top partners.
What is your favorite part about working with Awin? Do you have a favorite tool or feature?
I like the reporting features and how everything just works, from onboarding new partners to managing commissions and bonuses. It is very easy to discover new partners and grow your program on Awin.
How can I learn more or join the Front of the Pack affiliate program?
You can join the program here or email meredith.ledford@awin.com.
Share this