Advertiser spotlight: Numerade
Written by

Meghan Smith on

.
Numerade offers a subscription  to the world's largest library of STEM lesson videos, study resources and homework help for high school and college students.
Share this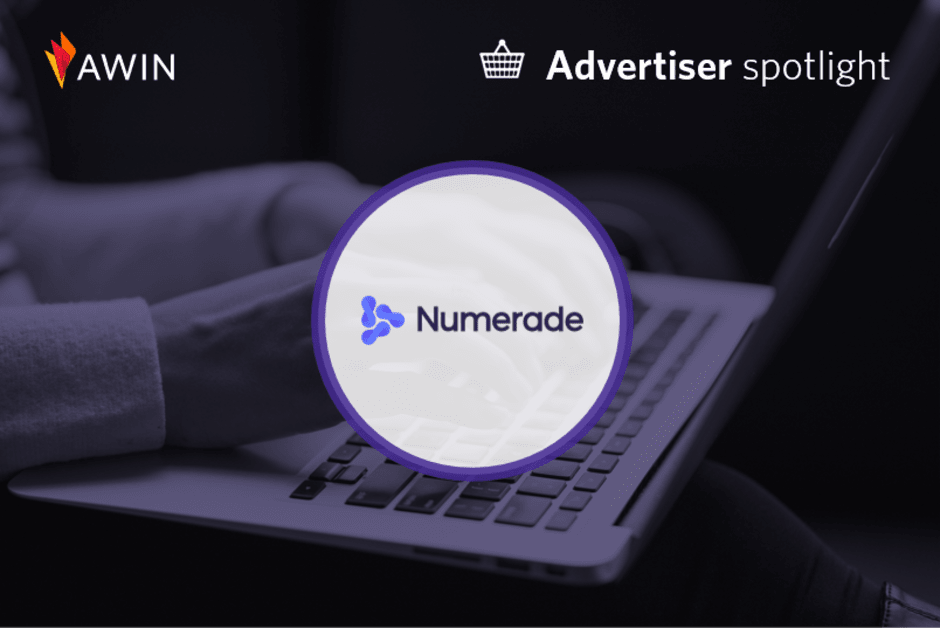 All of Numerade's content is created by top educators and comes with a better grade guarantee. They are singularly focused on creating exceptional video and interactive content experiences for education, and making the knowledge and skills of world-class educators widely accessible and affordable to student audiences of all backgrounds. Their mission is to close the educational opportunity gap by unlocking and democratizing access to extraordinary educators and the content they have to offer.
With numerous online and education services available, what makes Numerade the best solution for students?
Unlike our competitors, all of the material on Numerade is video-based and taught by real high school and college educators. This means our lessons are more engaging, more accurate, and do a better job teaching students what they actually need to know. The result is high conversion rates, as students prefer learning via video rather than text 10 to 1.
Our platform is the ultimate technology solution for students looking to get better grades. We combine our lesson videos (of which we have over 1,000,000) with a proprietary AI tutor named Ace, custom quizzes, virtual boot camps, and the ability to directly ask educators questions for personalized lesson video responses. The Numerade platform is backed by the most student-friendly improved grade-guarantee in the industry. Our entire subscription bundle of tools and resources makes joining Numerade an easy decision for students.
Given the current learning circumstances of many students, how is Numerade positioned to best support students heading into 2021?
With school closures due to Covid-19, students need supplemental help for their studies more than ever. Their teachers are less accessible, and Zoom classes make it harder to learn. Numerade is filling the gap in students' education that is being caused by the pitfalls of remote learning. For wealthy students, this gap can be filled by a personal tutor, but we believe every student deserves this advantage.

That is why we've engineered a grade-boosting A.I. unlike anything the world has ever seen. Utilizing the power of over 1,000,000 lesson videos and data from helping 7,000,000+ students, our algorithm is a finely tuned education expert that knows exactly how to improve students' grades with personal guidance. Relying on Numerade's proven video tutor-based system, students follow Ace's guidance step-by-step during the semester to ensure they are on track to outperform their peers.
What are the benefits for publishers working with Numerade?
Numerade has a wide appeal to students in high school and college, all of whom have to pass courses we provide help with in order to graduate. Since our content offering is so unique, and students are excited to study and learn from video rather than text, we have very high conversion rates.
Numerade offers it's publishers:
10% commission
Monthly and yearly subscription options
Evergreen offers and a 3 hour flash sale for every user
7 day free trial and a grade guarantee (within a semester) - if the user's grades do not improve, the user receives a refund
As an added bonus, for the month of February Numerade is running an activation campaign for our publishers. Any publisher that generates their first sale in February will receive 20% commission for the entirety of March. We highly recommend our partners take advantage of this opportunity to get more involved with Numerade in 2021.
Why did you join Awin?
We joined Awin to be able to work with a wider range of publishers and better manage those relationships. By teaming up with publishers via Awin, we hope to expose our brand to new audiences that we have yet to reach. This expansion of reach will not only help us educate consumers about our brand and product, but lead to an increase in conversions which benefits both us and our partners!
What are some of your favorite features of the Awin platform?
Our favorite feature so far is the ability to see statistics around all of our publisher relationships in one place with accurate tracking. This is so important to us because it means when a publisher is able to drive a conversion, we can attribute it accurately, compensate the publisher quickly, and double down on that channel to push more conversions. The entire process would not be possible to do accurately or efficiently without Awin's help with tracking and their dashboard.
Interested in partnering with Numerade? Please contact James or Eric.
Share this