Advertiser spotlight: Real Estate Express
Written by

Meghan Smith on

.
Real Estate Express is the nation's premier online real estate school, providing real estate licensing courses and continuing education.
Share this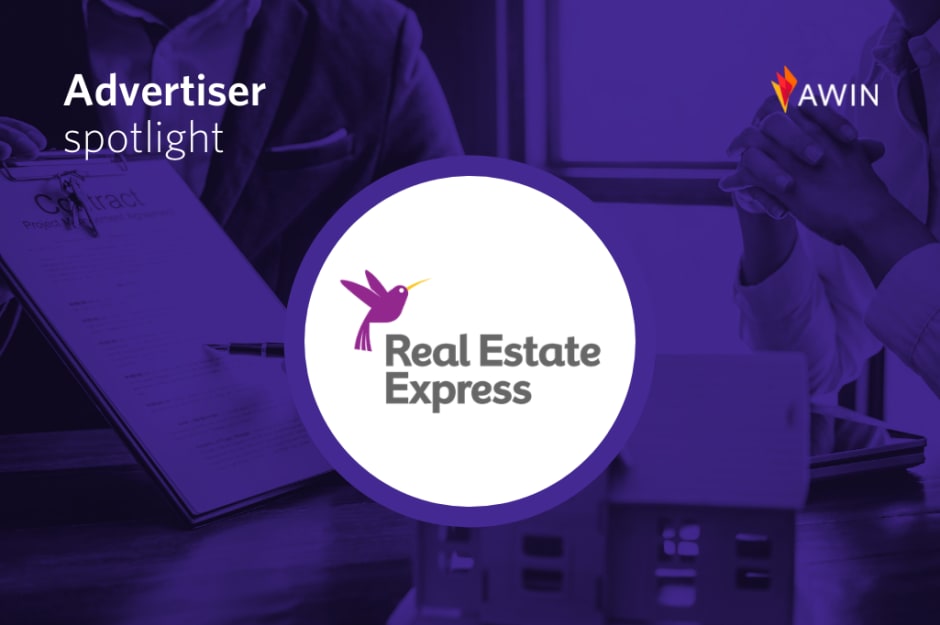 Founded in 1996, Real Estate Express has helped over 200,000 aspiring real estate professionals set the stage for their real estate career.
Fill in the blank - Affiliate marketing means to me:
Affiliate marketing is a great way to grow partnerships that benefit everyone involved. We get to reach customers we wouldn't have, and the publishers gets to share a great product with their audience. Overall, growing on Awin and expanding and creating partnerships is extremely important to Real Estate Express's success.
What's your "elevator pitch" for potential partners or those who are unfamiliar with your company?
Real Estate Express' nationally accredited platform offers online pre-licensing courses, post-licensing courses, and real estate exam test prep. As the largest provider of online real estate education in the nation, our state- and board-approved courses have earned a rating of 4.5 out of 5 stars from over 20,000 reviews. We offer lifelong learning to serve you throughout your career from state licensing to license renewal and beyond!
What sets your company and affiliate channel practices apart from others in your niche?
Affiliate Marketing is my full-time job, so I am always available to help with any needs. I am always excited and open to new ideas to grow partnerships. I am constantly looking for ways to bring value to our publishers. Most recently, we started doing online live courses with instructors. We're currently the only online real estate school that offers this. We're not live nationwide but by end of Q4 we hope to be.
What are the benefits to working with you in the affiliate channel?
We offer a CPA rate of 20% and our AOV is anywhere from $99-$899. We drive a high amount of affiliate revenue/traffic each month. I am very responsive and it is a high priority to me to make sure our partners have everything they need.
What makes a great partner in your eyes, and what kind of partners are you looking to work with?
A great partner to me is someone nice to work with and responsive. I'm looking to work with coupon sites, SEO/content affiliates, and cashback/loyalty sites. Our ideal partner cares about promoting great products and is excited to make a high commission promoting Real Estate Express!
In addition to what you consider to be a great partner, how do you measure success of said great partnership?
Driving revenue is a key element to success. It's important in a great partnership that the affiliate gets a great commission, and we get sales! Our most successful partners are responsive, keep their links and sites updated, and drive sales.
Do you have any advice for those who are new to affiliate marketing?
My two pieces of advice for someone new to affiliate marketing are to:
Work with affiliates who fit your brand and niche and make sure all links/codes work before setting them live.
Continuously recruit! There are always new publishers and merchants joining Awin, so it's important to always be on the lookout for new potential partners.
What is your favorite part about working with Awin? Do you have a favorite tool or feature?
I love working with Awin because it's an easy to use, straight forward platform that gives us access to a wide variety of publishers. There are so many publishers, and the recruitment tool on Awin makes recruiting less daunting.
What is the best way for publishers to contact Real Estate Express to work together?
Publishers can email me at alice.silver@colibrigroup.com with any questions/concerns or apply to our program.
Share this