Advertiser spotlight: StackedSkincare
StackedSkincare's rituals transform skin from the inside out to resolve concerns like fine lines, dark spots and acne.
Share this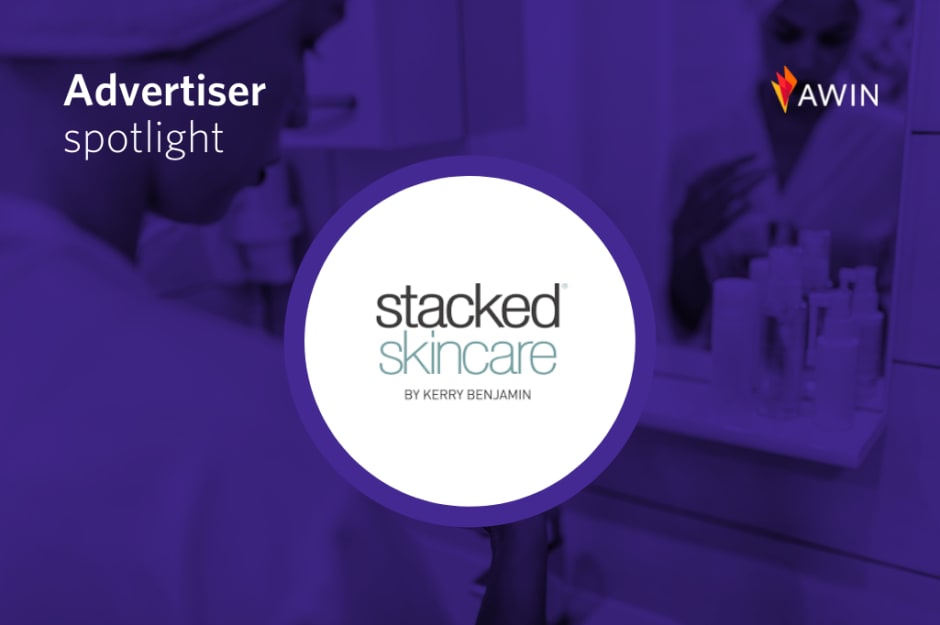 Developed by a licensed aesthetician, StackedSkincare is based on Kerry Benjamin's professional technique of stacking facial tools and advanced topical skin care treatments to drive glow-boosting actives deeper into the skin.
Fill in the blank - Affiliate marketing means to me:
Building a community with like-minded partners for mutual growth. What's great is that it is a performance-based business, so it is an easy win-win for both parties. As an e-commerce brand, it is a valuable part of our marketing plan and a consistent source of revenue.
What's your "elevator pitch" for potential partners or those who are unfamiliar with your company?
Did you know that your skincare could be working harder? Healthy skin starts below the surface. Our award-winning, patent-pending tools and small-batch skincare formulas are designed & developed by a licensed aesthetician based on her professional technique to bring in-office treatments to everyone's bathroom counter.
What sets your company and affiliate channel practices apart from others in your niche?
We don't believe in one-way communication. We recognize that to be successful as an affiliate is a two-way street. Not only do we need to be in regular contact, but we need to provide you, the affiliates, with the metrics for success. We regularly update creative and offers for affiliates.
What are the benefits of working with you in the affiliate channel?
We know you are the experts. We want to know what works for your audience and how to tap into that - is it content, sales, cashback? We also now offer different commission rates for first-time vs. returning customers to earn another way for affiliates.
What makes a great partner in your eyes, and what kind of partners are you looking to work with?
A great partner would be equally invested in optimizing and growing the partnership. A great partner would also generate a high volume of web traffic.
In addition to what you consider a great partner, how do you measure the success of said great partnership?
A great collaboration comes down to communicating critical metrics for success and ensuring our brand isn't lost in the extensive brands on their site. A great partner also provides consistency in site traffic and sales.
Do you have any advice for those who are new to affiliate marketing?
Affiliate marketing may sound daunting, but it is pretty easy and fun once you get started. Be sure you know and understand your customer base and choose partners that align with your brand. We recommend starting with a mix of coupon sites, publishers, and cashback. See what works for your site before saying "no" to a specific type of affiliate. Start small, then grow.
What is your favorite part about working with Awin? Do you have a favorite tool or feature?
Our account manager is hands-on and helpful! She is the reason we succeed with Awin and the platform being easy to use to upload/update offers.
Who do I contact about joining the StackedSkincare affiliate program?
Please contact our Account Manager, Samantha Wieczynski, at samantha.wieczynski@awin.com.
Share this