JLab Audio affiliate program now live on Awin
Written by

Samantha Sherer on

.
Awin is proud to announce JLab Audio has launched their inaugural US affiliate program exclusively with Awin.
Share this
As the number 1 selling True Wireless brand under $100, JLab Audio is an award-winning designer of personal audio including Bluetooth earbuds, headphones and speakers. Founded in 2005, their mission is to enhance how you go through life with incredible sound, inspired design, and innovative technology without the rockstar price.
Publishers joined to the JLab Audio affiliate program can receive a 5% commission (portion of revenue) from completed sales across any device within a 30-day cookie window that result from featuring links to JLab Audio content.
Eager to expand their affiliate program, prioritizing publisher recruitment across the US to align with JLab Audio's 2019 goals, we interviewed Warren Fosse Jr, ecommerce manager at JLab Audio, to learn more about the brand and benefits for publishers joined to their affiliate program.
Why did you join Awin?
When I joined JLab Audio, we had a core group of affiliate partners whose efforts were tracked and rewarded through a self-managed program. Having worked in the affiliate marketing space on and off since the 1990's, I knew that expanding our efforts using a quality network would allow us to focus on expanding our partner base while freeing our marketing and accounting teams from the manual work they were doing. After a thorough comparison of the top networks, Awin was clearly the best choice for us.
What are the benefits for publishers working with JLab Audio?
Historically, the best results I've seen in affiliate marketing come when an advertiser has an amazing product or service and their publishers have high-quality content that cultivates loyal readers. Our True Wireless famiy of earbuds is taking the personal audio space by storm by offering the best available features at prices well below comparable or even inferior products from other so-called premium brands. Our publishers can be confident that they are promoting products that their audiences will appreciate learning about.
What makes the JLab Audio's affiliate program different from that of other personal audio and consumer electronics retailers?
When comparing us to other personal audio brands, value is key with our program. Publishers can be assured that they are promoting the absolute best value in personal audio to their audiences. Regarding consumer electronics retailers in general, there's an additional value to consumers when they deal directly with us as a brand. They know that they are going to get personal service and if for any reason they need support for the products they purchase, our team is available and happy to help.
What's one fun fact about the JLab Audio brand?
Our brand was originally launched as iLab Audio, but some unnamed bully brand felt it was too similar to their branding and threatened legal action. After some careful consideration, it was changed to JLab Audio and we couldn't be happier it happened!
Does JLab Audio currently have any promotions, publisher incentives or exciting news Awin publishers should know of?
While we don't lean on promotions as much as I know some publishers would prefer, our brand value is our strength. We have been rolling out some fantastic new products that have been receiving extremely positive reviews including a Best in Show award at the 2019 CE Week show in New York for our newly launched JBuds Air Executive Earbuds. Our other newly launched True Wireless products include the Epic Air Sport, the JBuds Air Sport and the JBuds Air Icon.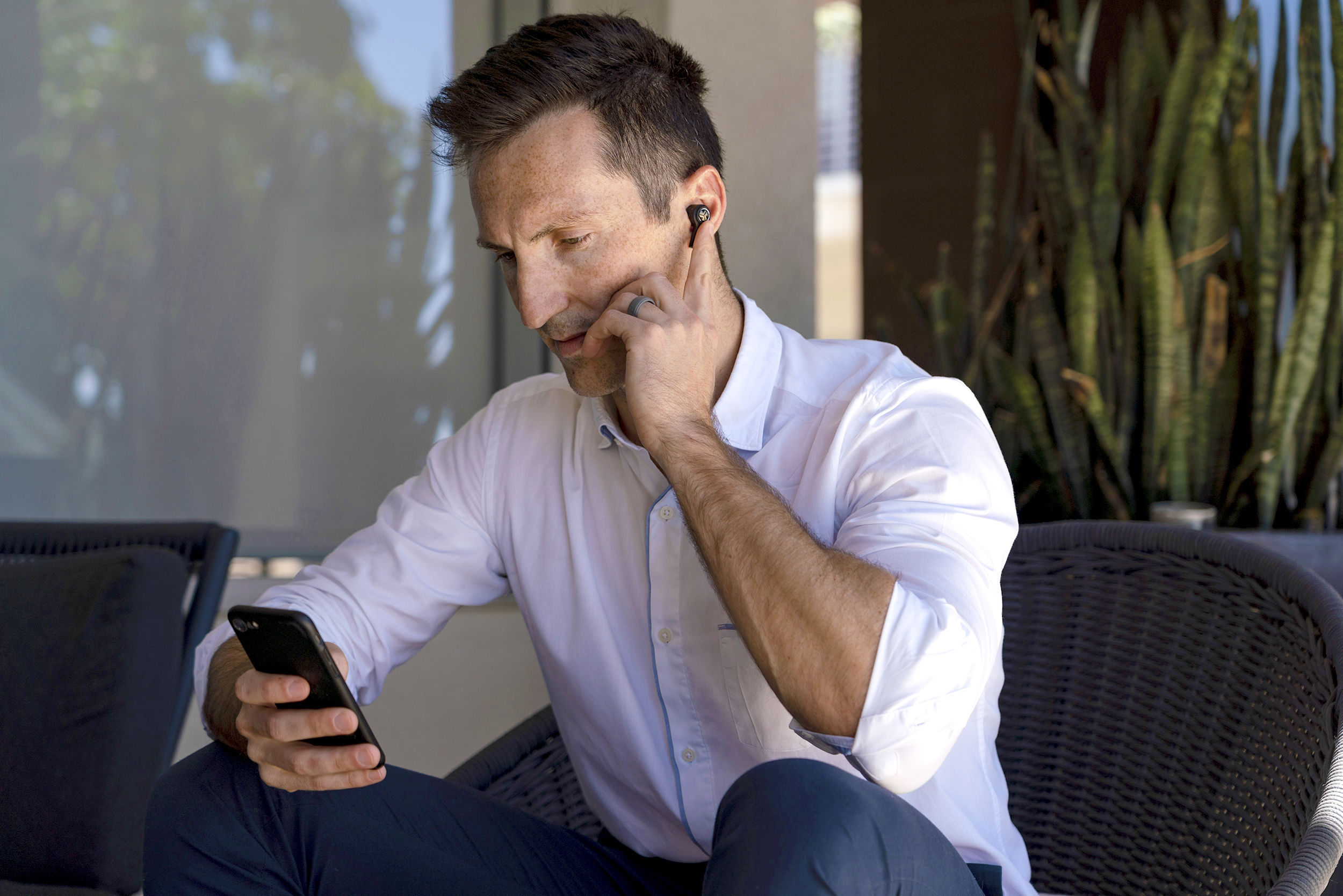 Any publisher that has a specific idea they'd like to work with us on can feel free to reach out to me directly. We're always looking for new unique ways to get our products in from of new audiences.
Please contact Warren Fosse Jr or Sahil Ranjhan with any general guidance needed or questions you may have. To apply to join the JLab Audio affilate program, please click here.
Share this