Publisher spotlight: BuzzFeed
Written by

Erica Grabijas on

.
Our latest affiliate publisher spotlight features BuzzFeed, the leading digital-first media publisher.
Share this
BuzzFeed is a news and entertainment company for the social mobile age. From the serious to the fun, from long-form to the short listicles readers have grown to love, we create content that people want to share on the web.
Why and when was BuzzFeed created?
BuzzFeed, the leading digital-first media publisher, quickly took off in 2006 with its ability to identify and spread viral content. The company has since grown into a cross-platform news and entertainment network that reaches hundreds of millions of people globally, and continues to spread joy and truth online and pioneer Internet culture through new content formats and emerging platforms.
In what way does BuzzFeed utilize affiliate marketing?
Affiliate marketing is leveraged across multiple facets of our business, and is one of the main attribution models that powers BuzzFeed's strategic partnerships. Affiliate marketing enables BuzzFeed to structure partnerships with key advertisers where incentives are aligned and where there is uncapped potential to scale the partnership. Affiliate marketing also provides BuzzFeed an additional data source that signals how content, brands or certain products resonate with the BuzzFeed audience.
What kinds of products and deals resonate with your audience?
The BuzzFeed audience is comprised of savvy shoppers who are looking for products that add utility to their lives, are a steal for their investment, or have the highest user reviews. The BuzzFeed editorial team is dedicated to surfacing the best products in the market and sourcing the best deals for our audience, while creating a seamless path to purchase. The rule of thumb is surfacing:
Products that have 4 stars or above
Products that have multiple (verified) user reviews
Products and retailers that have the most competitive price point within their respective category or product-set
Deals that are 20% off or higher (or a similar value in $ off)
Deals that are exclusively available to our audience
How does BuzzFeed differentiate itself from competitors in the affiliate space?
BuzzFeed's editorial recommendations carry significant weight because we have consistently proven to be a reliable and authentic resource for our audience. The shopping vertical is a true extension of the BuzzFeed brand, which has earned a strong reputation among our audience. Our shopping content reflects the editorial team's obsession with servicing the audience and constantly reinventing content strategy based on audience signals. Because of this audience-oriented mission and data-driven approach, our readers trust our recommendations.
BuzzFeed also offers a wide range of affiliate content. BuzzFeed has successfully developed shopping content that surfaces a wide range of products relevant to a mass audience, as well as BuzzFeed Reviews, which provides in-depth analyses of the best products based on the needs of specific identities.
And as the world's leading independent digital media publisher, BuzzFeed has unparalleled scale, which provides rich and robust insights to tap into and empowers our team to make informed decisions based on a deep understanding of our audience.
What are the key factors in determining which programs to join and what do you look for in an advertiser partner?
We exclusively rely on our editorial content to determine the partnerships we pursue. BuzzFeed's main objective is to deliver content that strongly resonates with our audience and to surface the brands and products the BuzzFeed audience loves. Data is the main driver in determining the programs we join, as we closely monitor performance and sales to determine which partners resonate best with our audience, and we actively look for new advertisers that have attributes that are similar to our top performing partners. Qualities of our top advertising partners include:
Seamless ecommerce experience
Competitive pricing
Strong user reviews
What are benefits for advertisers working with BuzzFeed?
BuzzFeed has a sophisticated affiliate program that has become a very efficient and effective performance channel for key partners. Given BuzzFeed's mass appeal and ability to reach audiences across multiple platforms, BuzzFeed's affiliate business not only successfully drives conversion and high-intent traffic for key partners, but also is able to do so at scale.
What is the best way that an advertiser can help support their partnership with you?
The best advice for any advertiser is to proactively and consistently communicate opportunities with the BuzzFeed affiliate team, and to trust the team's recommendation for what opportunities to pursue. The BuzzFeed team is thoughtfully selective about adding advertisers to the program, and only moves forward with opportunities that make sense editorially and that are likely to resonate with the BuzzFeed audience based on historical data. With constant communication, the BuzzFeed team will provide constructive feedback about why certain opportunities do or don't make sense, enabling teams to quickly take action on any promising opportunities.
Why did you join the Awin and ShareASale networks, and what features do you enjoy?
Both Awin and ShareASale have a strong offering of advertisers, and the publisher success teams proactively explore ways to optimize and scale our affiliate program. Awin and ShareASale are also actively thinking about ways to innovate affiliate reporting, and we're excited about how they will incentivize content publishers to accelerate the growth of their affiliate programs.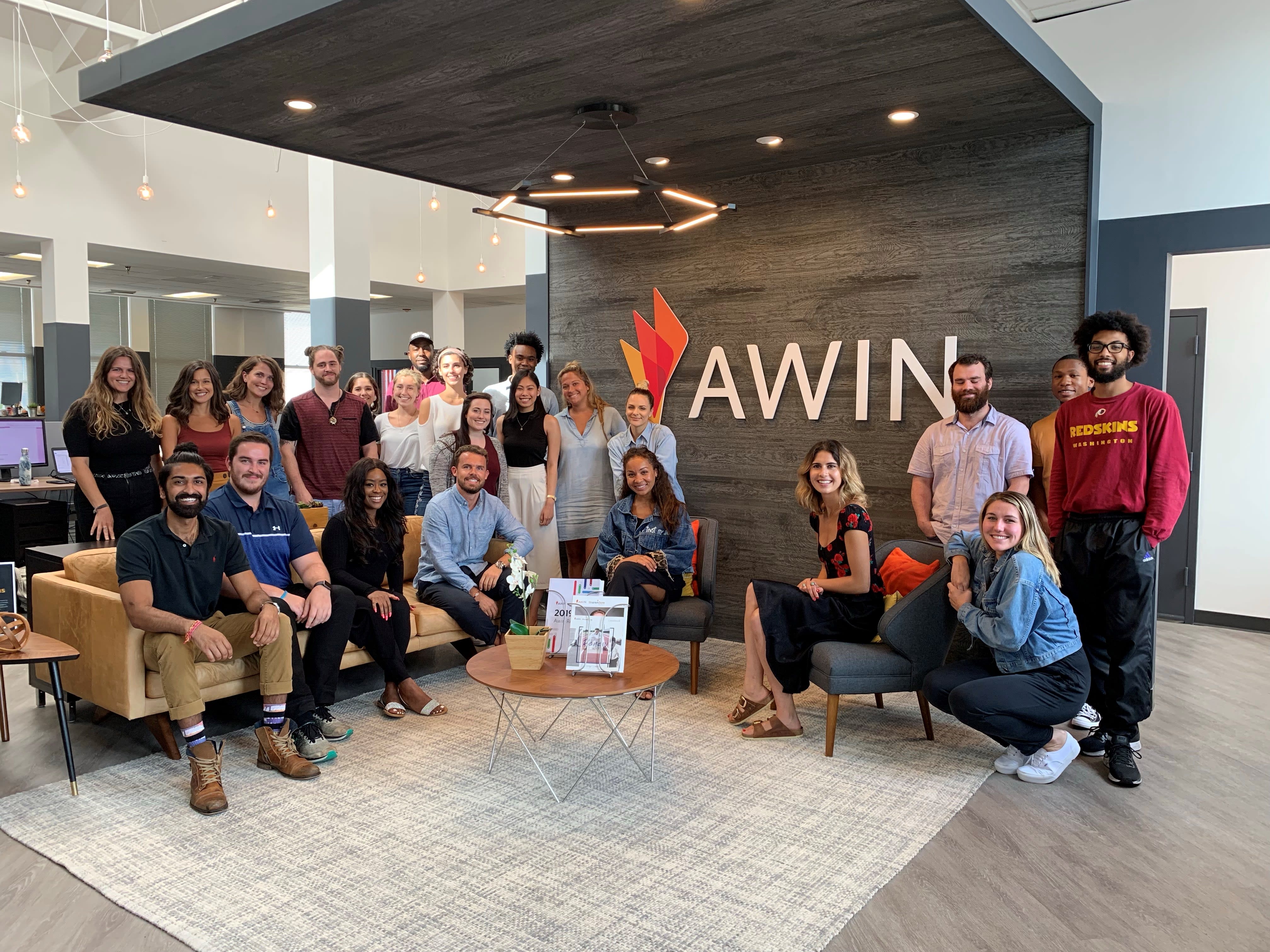 Recently, Awin welcomed members of the BuzzFeed team to our Baltimore office. During their visit, they provided our team with education on the BuzzFeed brand and placement opportunities for Awin clients, and we were able to workshop new strategies to grow their affiliate channel.
Do you have any upcoming promotions, new launches, or exciting news you would like to share?
Q4 is the superbowl of affiliate marketing, and the BuzzFeed editorial team will be heavily leaning into Black Friday, Cyber Monday and Holiday Gift Guide content. We have tons of post-Prime Day learnings about which distribution and amplification strategies are most effective and efficient, and we're excited to work with advertisers who are looking to scale their affiliate programs during the holidays. We're constantly sourcing new ways to super-serve our audience and make their shopping experience even more seamless. During Q4 we'll launch a dedicated Gift Guide section on our site, and provide our audience constant coverage of the best Black Friday and Cyber Monday deals across BuzzFeed's owned channels and social.
Has there been a pivotal shift or turning point in your affiliate activities within the last 12 months? If so, what was it?
In the past 12 months we have pivoted our strategy towards:
Diversifying our strategic partner set
Focusing on efficiencies in the program and identifying the distribution strategies that effectively amplify the highest converting content at scale
Testing new formats across key platforms like Instagram, Facebook, Snap and Twitter
Interested in partnering with BuzzFeed? Please contact our publisher management team.
Share this