Publisher spotlight: Shop Your Way
Written by

Samantha Sherer on

.
Shop Your Way is one of the largest retail loyalty and reward marketplaces in the United States. Shop Your Way engages users through a variety of platforms, including email, text messaging, social, digital media and mobile apps. Operating in virtually all retail verticals, it has performed particularly well with Awin ticketing brands.
Share this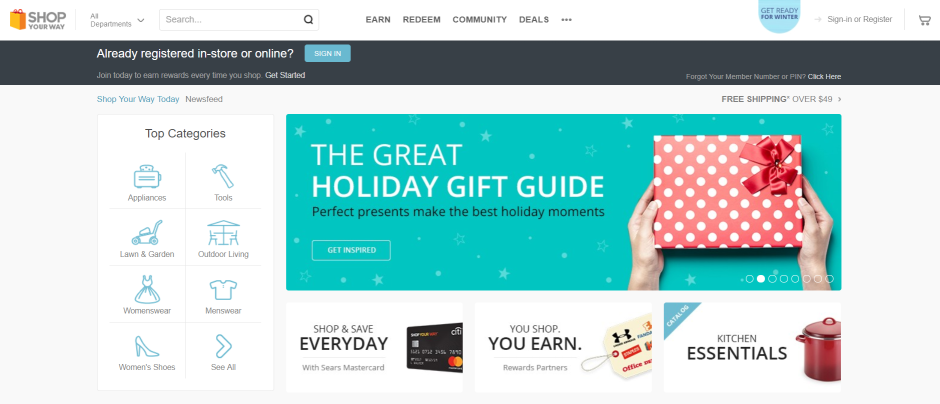 Shop Your Way has millions of members. What makes Shop Your Way so popular?
Shop Your Way is one of the largest loyalty programs and rewards platforms in the US, with millions of members shopping and engaging every day. Members can interact in our social commerce platform with actions like following brand pages and other users, liking products, creating catalogs, playing sweepstakes, getting advice from personal shoppers and more. Every time members shop within our platform they get rewarded with points back that can be redeemed on a variety of products across different categories.
Shop Your Way works with more than 10,000 brands in a wide variety of categories. How do you ensure that each brand has visibility to the right user base?
Every brand or partner on the platform has a "brand page" created that members can follow, share and browse. We also leverage the brand pages by creating different CTAs in the user experiences built across our member flow. Moreover, our partners can leverage our marketing capabilities and member data to deliver a relevant message to the right audience. Our marketing channels include email, SMS, mobile apps, sweepstakes platform, social, push, in-store display, etc.
Can you also tell us a little about the Shop Your Way mobile app and your other app, Fount?
Fount is an amazing app built around the concept of social shopping and earning rewards. Think Instagram meets Amazon. From brands already loved by users to up-and-coming ones, Fount allows users to discover, share, save and earn on purchase made within the app. We have over 30 million products from different brands and categories that our members can engage with and shop.
Download Fount for iOS and Google Play.
What are benefits for advertisers working with Shop Your Way?
Some of the major benefits for advertisers to work with Shop Your Way include the ability to leverage our broad member base and data analytics to drive personalized and relevant experiences and increase marketing ROI, engagement and brand awareness.
Why did you join the Awin network and what features do you enjoy?
We joined the Awin because we wanted to leverage a broader reach of partners, increase our partner options and have access to all capabilities available within the user interface (reporting, partners recruiting, etc.)
Do you have any Black Friday or Cyber Monday promotions you would like to mention?
For Black Friday/Cyber Monday we'll have our main landing pages (Today page + Rewards Partners page) featuring a whole house holiday theme.
Interested in partnering with Shop Your Way? Please contact Alan Condon at Shop Your Way or our publisher management team.