Publisher spotlight: UpSellit
Written by

Stephanie Salomon on

.
UpSellit  boosts online sales and captures new leads from abandoning shoppers with its suite of conversion optimization technologies. 
Share this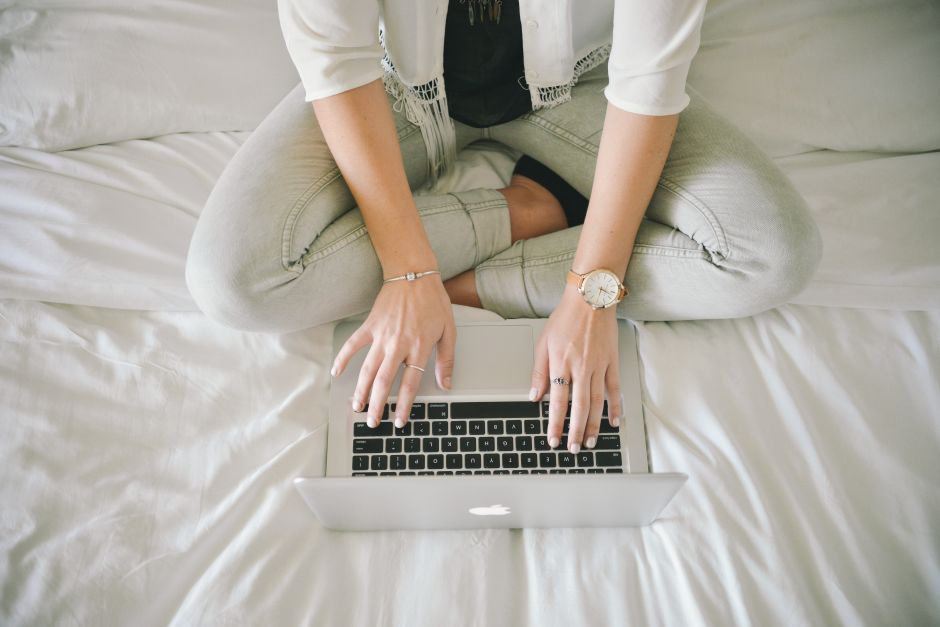 Operating on a 100% performance-based pricing model, UpSellit only charges advertisers for the purchases their technology actually converts. With its in-house creative and development teams, UpSellit easily aligns with the brand identity of its clients while seamlessly integrating its technologies at targeted stages of the conversion funnel. On Awin, UpSellit is currently running campaigns with Spiral Direct and Amstar DMC.
What makes UpSellit unique when compared to other remarketing publishers?
There are two key differences between UpSellit and other publishers: UpSellit's technology and its dedication to results. A lot of the time, when comparing publishers, the technology and solutions can the look the same from one to the next, but those are just the graphics. While we're proud of the incredible work our talented design team produces, it's the technology behind our solutions that produces such incredible results.
What is the typical process for an advertiser that wants to start working with UpSellit?
While some of our initial processes, such as an intro calls, demos, and tag implementations are standard, we don't have a 'typical' process when working with our clients. Each UpSellit advertiser receives their own unique, tactful strategies, solutions, and technologies built specifically for their websites and customer journeys. Since each of the designs, launch methods, and technologies are custom built, we adjust our processes to match.
What do you think UpSellit's most exciting feature is?
UpSellit's Control Groups are one of the most exciting features we offer, as they are extremely data-driven. Control Groups are random segments of traffic that are not eligible for UpSellit's solutions. They provide an accurate comparison of how UpSellit's strategies are affecting conversion rates, average order values, and customer lifetime value. They also provide a great side-by-side comparison of a site with and without our solutions. In short, Control Groups effectively measure the impact UpSellit's solutions have while leaving the parameters and controls within the hands of our clients.
What are benefits for advertisers working with UpSellit?
Other publishers like to run a lot of split tests on colors and copy, but you won't see many (if any) optimizations that involve code that's customized for your unique website or your shopper's specific behavior. UpSellit designs conversion optimization strategies that seamlessly integrate with your website content and align with your customer journey.
Why did you join the Awin network and what features do you enjoy?
UpSellit joined the Awin network for many reasons, but one standout reason is the scope of connectivity Awin provides advertisers and publishers across all industries. Awin allows UpSellit to diversify its solutions and cater to a variety of verticals and locales all in one platform. UpSellit's favorite feature is the ability to integrate its tag with Awin's Mastertag.
Do you have any upcoming promotions, new launches, or exciting news you would like to share?
UpSellit has been working very hard to not only expand its suite of technology, but also offer unique ways for advertisers to get more value out of every visitor. With that, UpSellit now offers Social Browsing Optimizations that target in-app shoppers coming from social channels, such as Instagram, Facebook, or Twitter. After doing some research, UpSellit found in-app browsing abandonment rates to be extremely high (upwards of 90%), so our team created a way for online retailers to resolve these abandonment issues. UpSellit's new Social Browsing Optimizations will not only combat site abandonment but provide online retailers new opportunities to personalize engagements and cater to the diversity of their traffic.
Interested in partnering with UpSellit? Please contact Jeremy at UpSellit or our publisher management team.
Share this