Publisher spotlight: Reviewed
Reviewed's mission is to help you buy the best stuff and love what you've already got. Learn more about their new Accessibility category.
Share this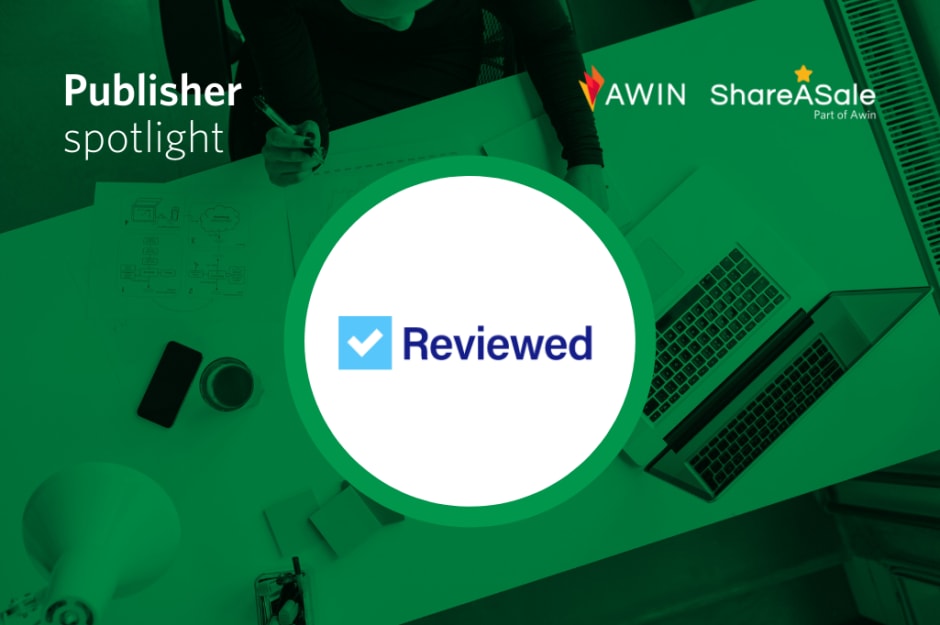 Reviewed is a team of product experts that put in the hard work of testing products so you don't have to. They'll have solid recommendations for you—no matter your budget—and will teach you how to unlock the secret benefits of the things you already own.
We saw the recent announcement regarding Reviewed's newly launched Accessibility category, and knew immediately that this is something we want Awin and ShareASale to be a part of. Awin partnered with the web accessibility software provider ReciteMe in 2020 to provide a full accessibility toolbar on our site, so it is always fantastic to see more of our partners bringing accessibility to the forefront. Continue reading to learn more about Reviewed's accessibility initiatives, the motivation behind it and how you can partner with them in this space.
To give more insight into this exciting new development, can you elaborate on what exactly the Accessibility category is? What kind of content and products can readers expect?
We want to be the authority on disability and aging products and services in a digital landscape that has long excluded this growing population. Our reviews are trustworthy because they are written, curated, and edited by the people who use these products: the disabled and caregivers of the aging and disabled. We bring a unique authority to the topic with our collective experience, and we are leading the industry in serving the people who so deeply need to find the right product for their specific use cases.
We review anything that fosters independence and/or wellbeing for people who need to adapt to changing physical or mental abilities. These products are not always marketed toward the disabled – in fact, they often are not. Instead, we look for products that just make life easier and more doable, regardless of the intended market. We have covered portable air compressors for wheelchair tires, adaptive silverware for people with tremors, yoga apps for chronic back pain, an easy meal kit for those with dexterity limitations, vibrating alarm clocks for the deaf, and much more. Disabilities vary broadly, and therefore so does our coverage.
Why did you feel that it was important to create this dedicated section?
To live without a disability is, at best, a temporary state of being. One billion people globally, or about 15 percent of the population, currently live with disability and until now have been ignored in the product review space. They rely on word-of-mouth recommendations that often lead to round after frustrating rounds of trial-and-error. Reviewed wants to do its part to change that. There are so many adaptations, hacks, and ideas that could be shared if given the right platform.
How does your team select the products and companies that you feature?
Instead of a product-first approach, we put the experience of people with disabilities at the forefront of our publishing process for this vertical. Our accessibility coverage follows the experts. We scout out experienced, talented disabled writers and ask them what works – what they would be excited to share. We don't so much select products as we do people, and then we let them lead us to the right reviews.
How does your team test these products? Does it differ from your process for other product categories?
Adaptive products are tricky. We cannot often create a testing rubric or standardized means of defining a "good" adaptive item. In fact, what might be the "best" product in our regular testing might not be great for someone with a disability, so we take a different approach with this coverage. Again, we rely on the writer's expertise as someone who has lived with and used the product to make their world more accessible. These are not quick-turnaround reviews, because we want to be sure to capture most accurately what it's like to be a disabled person or caregiver using this product. No two disabled people are the same, so we know what works for one person might not work for another. That is why it is so important to us that we present the information as thoroughly as possible, so the reader can decide if it fits their needs.
Are there opportunities available through the affiliate channel for the Accessibility category?
Absolutely. Not only do major retailers and brands now carry accessible focused products and lines, which are covered by affiliate, but there has been a shift in consumers behavior towards purchasing and supporting universally designed products. Many of the products we traditionally define as Accessible actually are made for all types of people, not those with just one particular disability. We are constantly working with new and emerging brands as well to help foster and promote category awareness.
What makes an advertiser a good fit for this section?
We currently work with a limited group of partners. To be considered a good fit and worthy of coverage, product must be well-reviewed by our experts and the community at large. If the product wins one of our Editors' Choice awards, it is an even better fit, and will likely get more attention. That being said, we only work with and promote products and services that align with our values and mission as a company.
How can advertisers best support this campaign?
The best way to help is to get products and services to our editors for hands-on testing. Or to simply alert us when there are new things that need testing and vetting. There are also many opportunities for our partners to help support our efforts around key events and holidays, such as Autism Awareness Month.
Where do you see this category/initiative growing to in 2022?
This category has been neglected for a long time, so we see this as a high-growth opportunity, but it needs to be handled with care. We believe the Accessibility category will continue expanding this year into a more universally designed focused category and audience, with products and services created for all types of people, across all abilities. Our goal is to align with and cover the best brands and retailers in the space, and to showcase the amazing innovations taking place across e-commerce, which are helping people live better, healthier and happier lives. We are proud to be supporting the Accessibility category, along with the disability community at large.
Interested in partnering with Reviewed? Please contact our publisher management team.
Share this