Ultimate Q4 checklist for advertisers
Written by

Samantha Sherer on

.
Advertisers, as the "shop 'til you drop" mentality of the holiday season approaches, ensure you're prepared for the biggest spending days of the year. 
Share this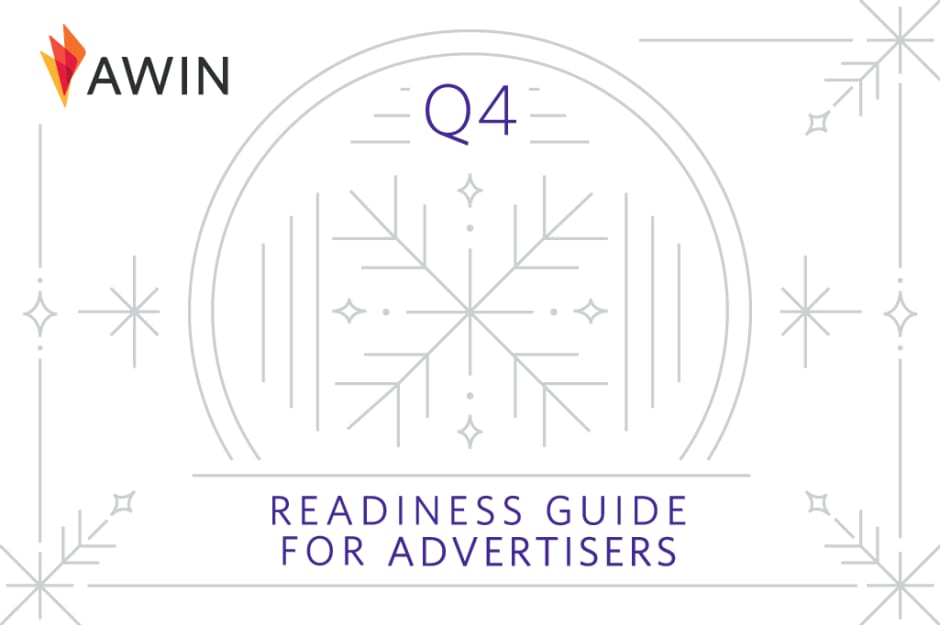 Our Q4 readiness guide for advertisers ensures you're fully prepared for the madness of the gifting season. Whether you are amid planning or have just begun, we've created the ultimate checklist for retailers looking to maximize return on their affiliate marketing efforts in 2019.
Download the checklist here.
Additionally, we've created an important dates calendar filled with insider tips, tricks, notable holidays and shipping deadlines.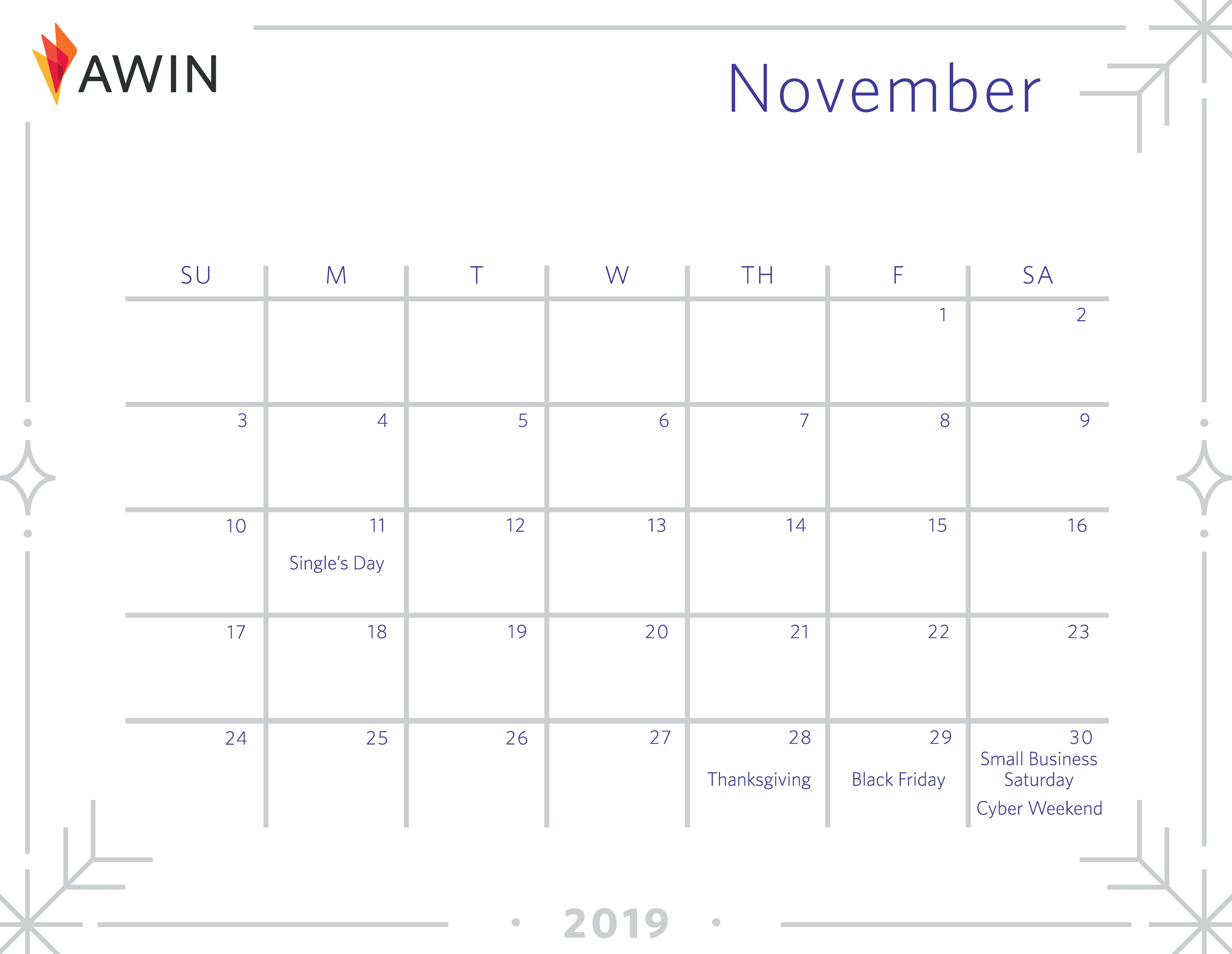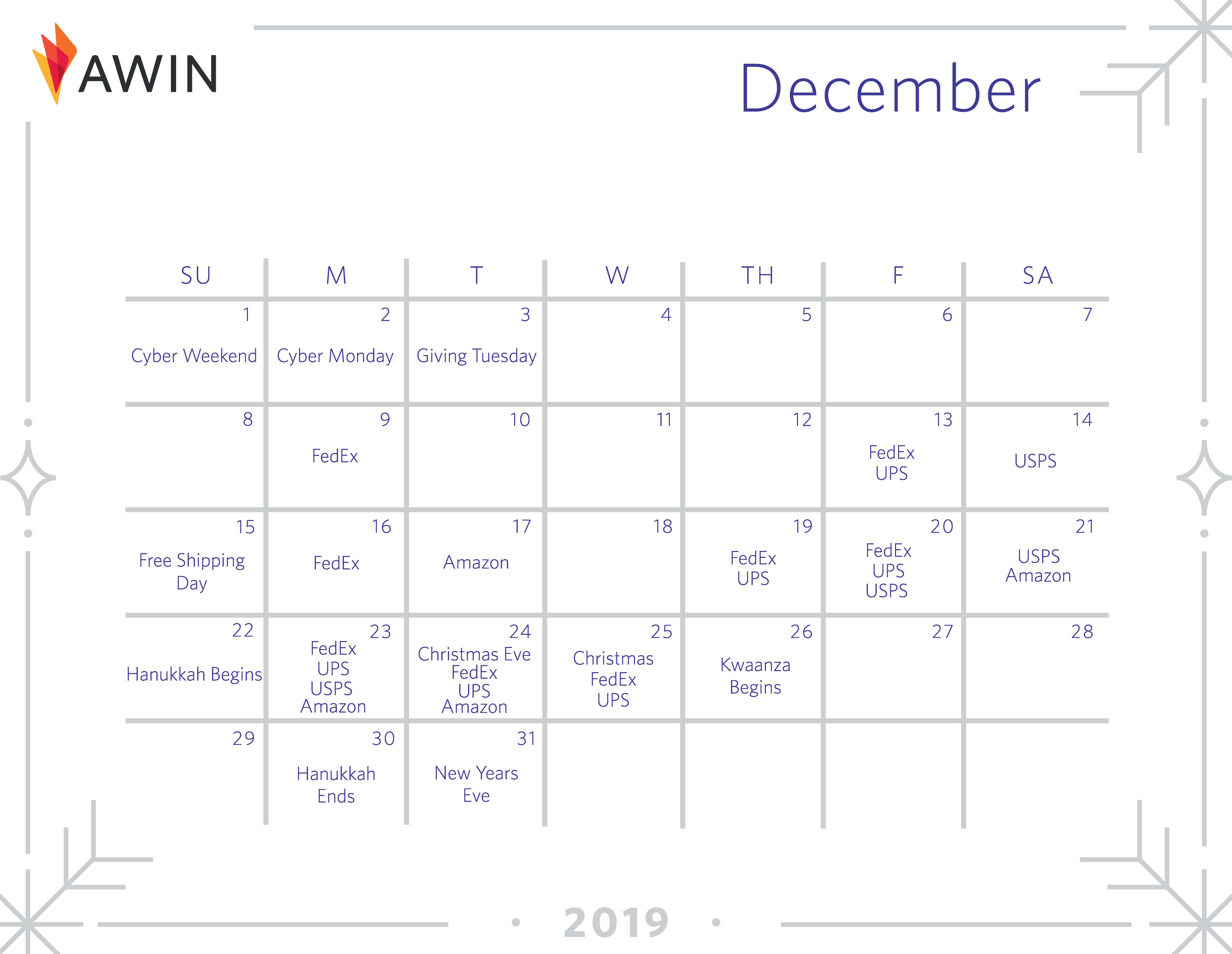 FedEx:
Dec 9: Deadline for FedEx SmartPost shipments
Dec 13: Deadline for FedEx International Ground shipments
Dec 16: Deadline for FedEx Ground and Home Delivery shipments
Dec 19: Deadline for FedEx Express Saver shipments
Dec 20: Deadline for FedEx 2-Day, 2-Day A.M. shipments and International Economy
Dec 23: Deadline for FedEx Standard Overnight, Priority Overnight, First Overnight, International Priority and International First shipments
Dec 24: Deadline for FedEx International Next Flight shipments
Dec 25: Deadline for all FedEx SameDay shipments
UPS:
Dec 13: Deadline for UPS Ground and Standard shipments
Dec 19: Deadline for UPS 3 Day Select and Worldwide Expedited shipments
Dec 20: Deadline for UPS 2nd Day Air and Worldwide Express shipments
Dec 23: Deadline for UPS Next Day Air shipments
Dec 24: Pickup available for only Air and International Air packages if prearranged by Thu Dec 19
Dec 25: No pickup or delivery service, UPS Express Critical services available
USPS:
Dec 14: Deadline for Standard Parcel Post (Mail) shipments
Dec 20: Deadline for First Class Mail shipments
Dec 21: Deadline for Priority Mail shipments
Dec 23: Deadline for Priority Mail Express shipments
Amazon:
Dec 15: Free shipping option deadline
Dec 17: Standard shipping option deadline
Dec 21: Two-day shipping deadline
Dec 23: One-day shipping deadline *In select cities*
Dec 24: Same-day delivery *9:30 am local time in select cities*
Dec 24: Two-hour delivery *9:45 p.m. local time or earlier in select cities. Free and exclusive for Prime members via Prime Now*
---
Downloads
Share this