Awin launches in the Shopify App Store
Written by

Edward Chaput de Saintonge on

.
Businesses using Shopify can now seamlessly integrate with Awin, unlocking unparalleled access to over 211k partners with an online audience of 560m. 
Share this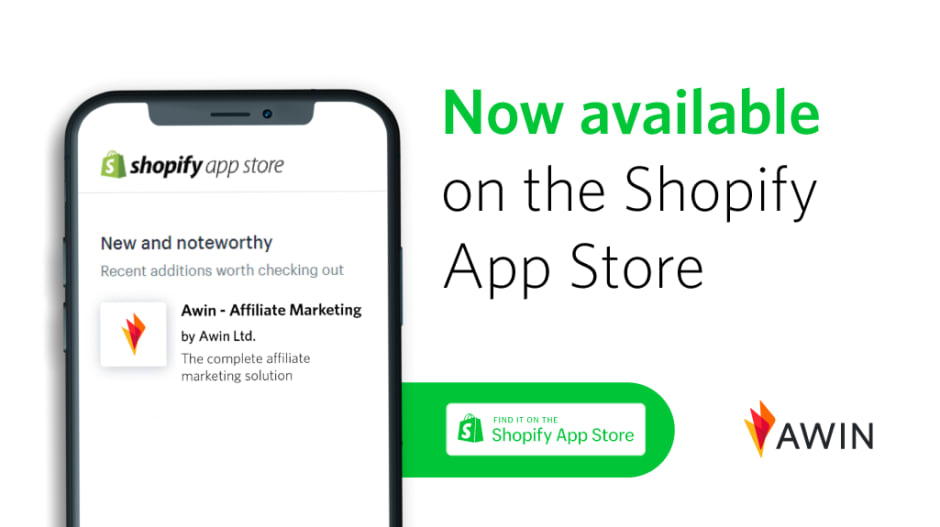 Awin is now part of the Shopify App Store community, offering businesses exclusive access to an unrivalled directory of partners. As the first global network to launch in the App Store, this release sees Awin open the power of affiliate marketing partnerships to every Shopify e-commerce site.
Awin partners (also known as affiliates) operate by promoting brands to refer customers online based on a performance (commission) model. Awin tracks, reports and organizes payments - as well as offers a range of additional e-commerce services - within a centralized interface.
Shopify is a leading global commerce company and powers over one million businesses in more than 175 countries.
Alexandra Forsch, Awin US president, explains, "Seeing our advertiser partners readily adopt Shopify's ecommerce solution highlights the need and opportunity to pair Shopify and Awin technologies to power digital growth at scale via pay for performance marketing methods. This is particularly critical at a time when consumption is shifting from offline to online at record speeds."
For businesses looking to launch a program, join Awin here. Then, once an advertiser on Awin, simply go into the Shopify App Store to install the app.
Share this