5 reasons why affiliate marketing is expanding its horizon and going global
Written by

Kevin Edwards on

.
A well-run affiliate campaign can account for one in three advertiser sales, with marketing spend within the channel expected to hit almost $7bn by 2020.
Share this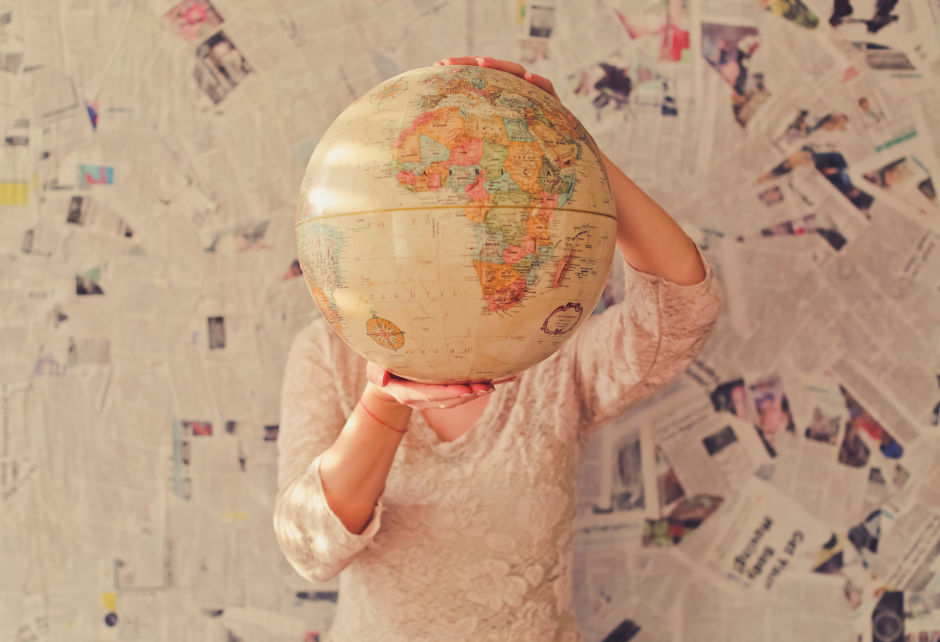 Many US brands are looking overseas as a way of driving continued online expansion, tapping into a desire for American goods that extends way beyond these borders. With a 25-year focus on delivering transparency, measurable return on investment and a performance based payment model, affiliate marketing is becoming a key consideration for global brands wanting to effectively measure their marketing spend.
Here are five reasons why affiliate marketing can help expedite the route to the international consumer:
The lack of physical borders. One of the significant benefits to retailers who are located in just one market is the ability to attract affiliates from all over the world. To put this into perspective, in 2016 affiliates on the Awin network applied from more than 160 countries in order to promote American brands running affiliate programs. Some of these affiliates are tapping into US consumers living abroad while others will be looking at international expansion as a way of growing their own footprint as well as exporting certain affiliate models that may be underdeveloped or non-existent in other countries.
Because there is a significant demand for US products. The US is one of the most successful e-commerce nations. Its fiercely competitive retail sector boasts one of the biggest e-commerce trade surpluses of any nation and US goods are consistently popular across the globe. This means it's much easier to get overseas interest in American products and affiliates have a natural audience to facilitate that.
Affiliate models are becoming increasingly universal. Many affiliate markets have evolved at different rates that roughly mirror the e-commerce maturity of those countries. Increasingly universal affiliate models are being adopted and these are helping to drive consumers to buy online. For example, coupon sites are now universally understood and have witnessed exponential growth. This has helped formalize working practices and increase consumer awareness. It also means that established markets like the US can export their current thinking to less advanced markets.
American retail events are becoming more widely adopted. As an example, on Black Friday 2016, Chinese consumers were already taking advantage of online deals hours ahead of US consumers due to the time difference, of which many were cut-price products unavailable locally. This shows an increasing consumer awareness of retail events, such as Black Friday and Singles' Day, is driving greater global awareness, offering affiliates opportunity to capitalize on worldwide promotions.
Affiliates offer an easy route to market. For anyone with a blog, web presence or access to an engaged audience, affiliate marketing has always been an obvious monetization option. With affiliate network and technology platforms offering availability to retail brands internationally, there will always be the opportunity to partner with an unexplored niche or capitalize on an unexpected demand; who knows where the next great affiliate partnership will come from?
An important consideration is the resource needed to make affiliate marketing successful. Programs are not plug and play. True brand partnerships require time, patience and constant reassessment of what works and what doesn't. It is also impossible to create a single blueprint that is transferable across all businesses. Affiliate programs are organic entities that grow and develop open-endedly.
For brands offering compelling delivery options, competitive prices and excellent customer services, the overseas opportunity is obvious. Affiliate marketing's flexibility and 'test and learn' ethic resonates with brands who are increasingly fostering a global network of influencers hungry to promote their latest product or new release regardless of their location.
Following the unity of Affiliate Window and zanox to a single affiliate marketing platform, Awin is uniquely positioned to blend international reach with local expertise to deliver growth for all brands looking to expand globally. For more details on how we can assist, please get in touch.