How to use gift guides to generate affiliate sales during the holidays
Written by

Samantha Sherer on

.
Regardless of niche, Q4 is a great time for publishers to generate increased commissions from affiliate activity.  
Share this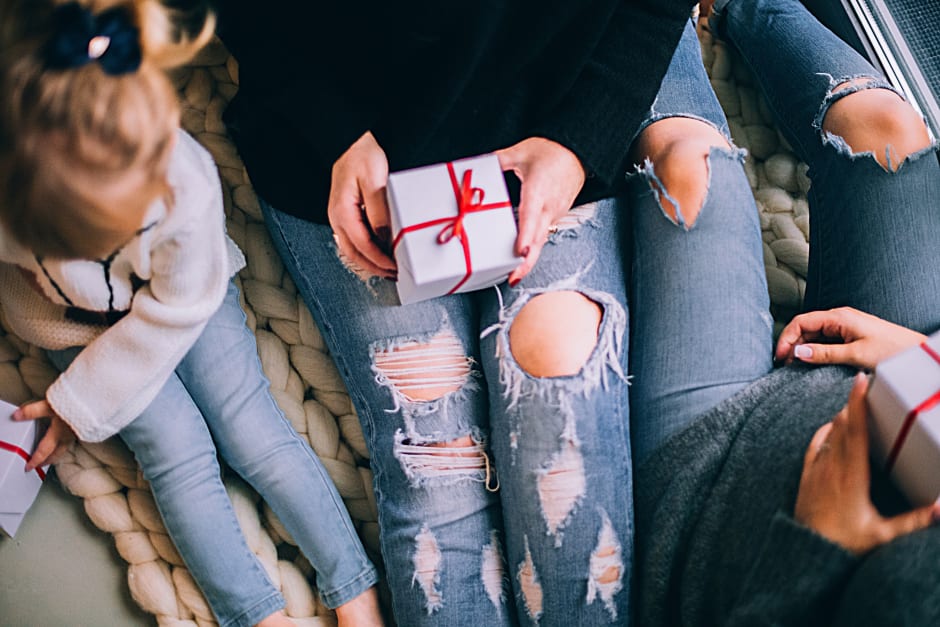 Last year on Awin and ShareASale, there was a 46% increase in the number of sales generated and a 51% increase in the number of publisher commissions earned YoY on Black Friday alone. Knowing this Q4 is likely to result in similarly impressive results, it's important to plan ahead and find new ways to provide value to your readers, making the holiday shopping and gift giving process as smooth for them as possible. The easier you make the process, the more your affiliate efforts will succeed.
A great way to do this is by creating a gift guide. Essentially a gift guide removes the need to scour the internet to find the perfect gift for someone's mom, dad, child's teacher, new coworker.... because you've already done that and rounded up the best of the best for your readers to choose from.
Unsure of where to start? We've outlined creating a gift guide in four easy steps.
Step 1: Choose the recipient
Before hunting for products, first you'll have to know what type of consumer or theme you're going to focus on. From there, you'll be able to determine the type of gift guide you're looking to create. Is budget fashion your readers' passion? Try 'Gift Guide for the Fashion Forward Under $50.' Are you a lifestyle blogger? Consider 'Gift Guide for the Ultimate Host.'
Step 2: Select the relevant products
Once you have determined who your gift guide is for, you can start selecting the products and retailers to include. We recommend featuring six to 12 products in your gift guide, each picked specifically for the recipient. For example, 'Gift Guide for the Ultimate Host' could showcase candles, serving platters, napkin holders, a cheeseboard, wine glasses, and a fun board game for the perfect night in with friends.
While finding products can sometimes be a challenge, don't let that stop you. One easy way to identify the latest and greatest for the holidays is by browsing our 2019 Gift Guide or by looking at emails from various advertisers – Etsy, for example, offers some great ideas via their email newsletter every week. Even if the highlighted products aren't exactly what you were looking for, you may discover inspiration for other ideas. Odds are most of the types of products and brands you want to feature have an affiliate program on Awin or ShareASale, if not both.
Another great tip is to reach out to any merchants already converting on your site and ask for recommendations about popular seasonal products, anything that tends to sell well as a gift, and new items for the holidays. It is important to note that some retailers won't reveal any pertinent information until very close to Black Friday, so prepare for potential last-minute additions and edits.
Step 3: Build your blog post
After finalizing your theme and products and brands to be featured, it's time to write your gift guide. When building your post, make sure to tell your audience a little bit about the brands and products and why you chose them. Share the honest pros and cons of each and summarize your experience and opinion. It's okay if you don't have personal experience for each item or retailer – these gift guides are suggestions, not necessarily recommendations.
Lastly, it's no secret that high-quality images and videos can make a big difference in a post's engagement and boost SEO, so ensure you're including a visual aid for each item, whether that be a product shot, lifestyle image, or video tutorial – just confirm you have permission from the retailer to include.
Step 4: Add in affiliate tracking links
You've put in a lot of time and effort to build your gift guide, make certain your hard work is rewarded and you receive a commission for every sale you drive by adding in affiliate tracking links. As with any affiliate post on your blog, confirm you're following the disclosure guidelines outlined by the FTC.
Once you've completed the above steps, you can be confident you're putting your best gift guide foot forward for Q4 success. To fully maximize your efforts, we recommend creating multiple guides – perhaps one for your friends, one for kids, one for co-workers, one for pets... you get the idea.
Still not convinced? Now through December 25, 2019, any blogger joined to Awin and ShareASale can enter to win one blogger ticket to our signature thought leadership, education and networking event ThinkTank US 2020 by creating a gift guide. Learn more about the contest requirements and how to enter here.
Share this