Influencer marketing: Why it matters
Written by

Samantha Sherer on

.
Influencer marketing is not a fad or passing trend. It's a modern manifestation of the most powerful form of advertising: word-of-mouth marketing. 
Share this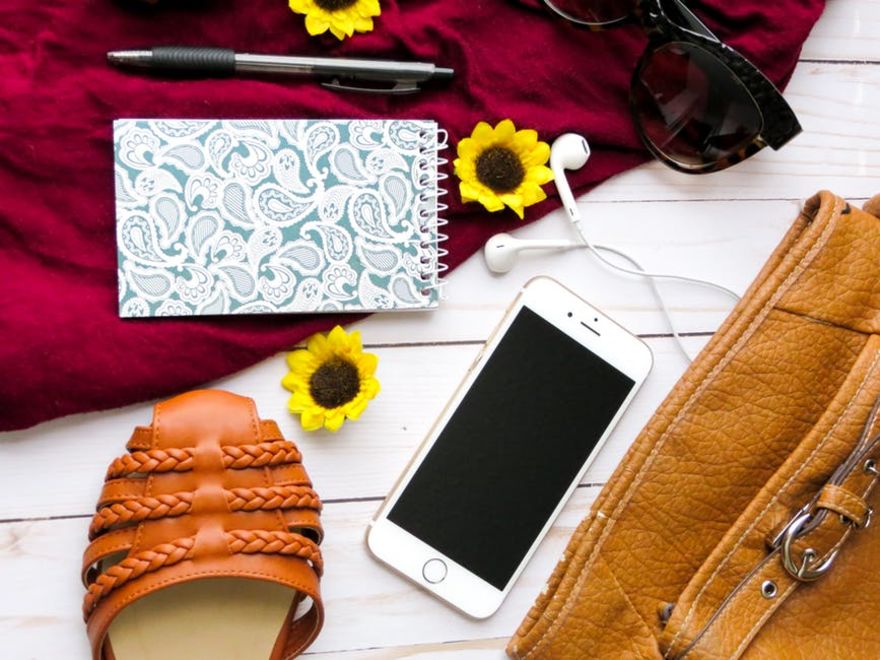 The basic principles behind influencer marketing mirror that of any other affiliate - a third-party promotes a product or service on behalf of their brand in front of an audience trusting of its opinion.
According to a 2016 Launchmetrics study, 87% of brand representatives indicated influencer marketing was an effective means of driving sales. It's launched emerging brands like the beauty brand NYX, or rejuvenated legacies like Lord & Taylor. While nearly every digital marketer understands the potential benefits of working with influencers, there is a misconception among advertisers that influencer marketing isn't 'worth it.'
As a leading affiliate marketing network providing tools and tracking for referral-based selling, Awin understands the value these relationships can provide and is constantly looking for ways to further facilitate these online partnerships. Drawing from our expertise, we're sharing some key considerations for advertisers looking to invest more in the strategy.
Define metrics of success specific to your brand
The misconception influencer marketing activity can't be measured lies in a lack of understanding its purpose and undefined expectations. Choosing to value influencers as a source of new customers or classifying it as brand awareness is up to the advertiser's discretion. If metrics to success are unclear or undefined from the beginning, and there is no method of capturing data around an influencer's campaign, long-term success will always feel out of reach.
The potential value of this partnership depends on the 'fit' and strategy behind it, which is an inexact formula. However working through a network that supports influencer relationships helps to bridge this gap, and can clearly prove the value of any single brand partner through transparent tracking and robust reporting.
Set up your program to support 'introducers'
It's important to understand the nature of influencer marketing and how it relates to a traditional affiliate marketing model. Traditional affiliate marketing rewards on a last-click basis, even if there are multiple touchpoints along a customer's journey. This is what most brands understand and expect when it comes to affiliate activity.
While this last-click CPA model is not fundamentally broken, it fails to recognize the value of affiliates who act as 'introducers' – meaning they are responsible for sending the first click during the customer's journey. It is this unique ability to introduce new customers to your brand and 'sell them' on a product that is the true strength of an influencer. Subsequently your program must be designed to recognize and reward this activity so an influencer partner stays motivated to promote in the future.
Awin's 'Payment on Influence' technology allows you to incorporate influencer marketing in your overall strategy and prioritize the first click for payout, as opposed to the last. You can also prioritize influencer partnerships by issuing flexible commission rates, offering increased rewards on influence or negotiating unique offers exclusive to that individual.
Relevance and engagement are more important than reach and social following
Focus on quality over quantity when choosing influencer partners. Having a handful of dedicated partners with whom you want to establish authentic, personal relationships can have a meaningful impact on your program. The same idea applies to an influencer's audience and reach. An influencer with 5,000 followers – also known as a 'micro-influencer' – may drive more revenue than one with 500,000, depending on how engaged their audience is.
Aligning yourself with partners you believe in and who are good representatives of your brand – even if they have a smaller reach – is a low-risk, cost-effective investment. All of today's leading influencers (who perhaps now have their own brand and products like Emily Schuman of Cupcakes and Cashmere) were once just starting out.
Don't be afraid to 'pay to play'
For influencers to be effective promoters they need to be customers first. Expedite the process by getting your product or service in their hands. Give them a chance to fall in love and want to share it across their platform. This means hand-selecting merchandise in line with their personal brand and sending items that will fit within the aesthetic of their existing content – after all, it has to look good and support their visual brand, too.
The product alone may not sell your pitch or tell your story, so put it in context and make the connection for influencers. Does a target blogger consistently remark about the cost-effective aspect of their outfits? Package a narrative for them and send a 'complete outfit' retailing for under $100. Are you a food brand trying to appeal to a gluten-free home chef? Send a basket of the gluten-free ingredients needed to make the perfect Sunday breakfast in bed. Think like a content marketing and ask yourself, 'Would this make a good story?'
Another source of low-hanging fruit is in your existing customer base. Seek out customers who are already promoting or talking about your products without being prompted; fuel that fire and send more or give insider access to an upcoming product launch. Help build their authority and they will help build your business.
Consider brand security
Research and relationship building are key to influencers working for or against you. For an influencer relationship to really 'work' it needs to be authentic. Often this means letting the individual craft their own narrative around your product or brand and exert their opinion. This alone may prohibit some brands from maximizing this opportunity as corporate 'tone of voice' or 'guidelines' may be unwelcome. Today's consumer is savvy and can sense when a recommendation is inauthentic or disingenuous, which puts the brand at risk for seeming out-of-touch.
To help combat any potential hesitation, we are here to help facilitate confidence in an influencer's promotion of your brand. Awin is the strongest network in terms of compliance. Before any affiliate becomes active on the network we take a multi-tiered approach to verify credibility, with 33% of applications rejected immediately. Beyond that we provide our account managers with training on how to identify and report suspicious behavior, adding an additional layer of defense to affiliate activity.
Want more information on how to maximize influencer marketing across your affiliate marketing strategy? Please contact our U.S. new business team.
Share this