Awin: 2017 Highlights
Written by

Sophie Johnson on

.
Our teams have worked tirelessly this year to unify Affiliate Window and zanox under one brand with one platform, to create a truly global network for our partners.  
Share this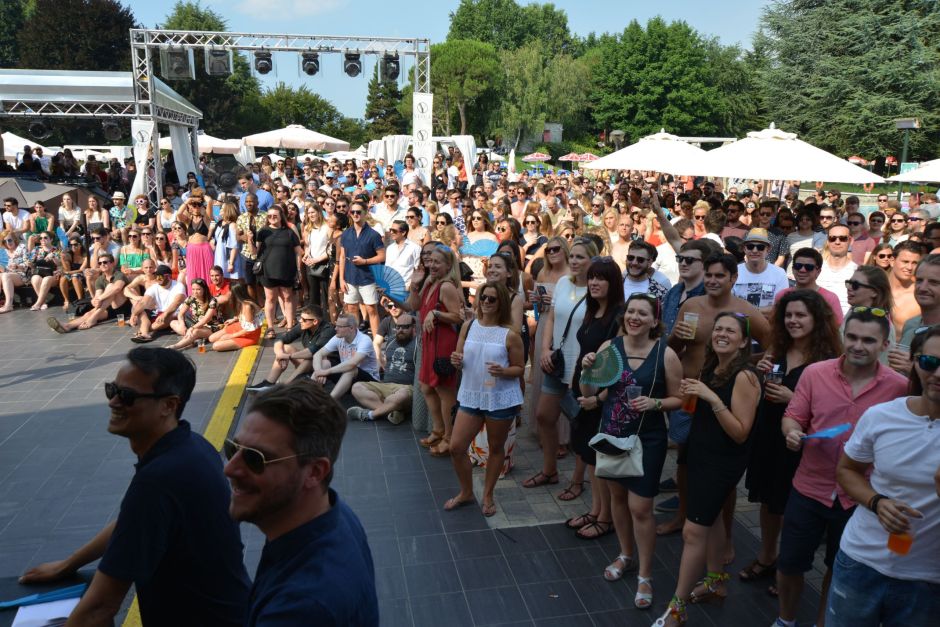 As the year comes to an end, we want to take the opportunity to reflect and share our highlights.
Developments
We made a number of developments in 2017 to expand our international reach and offering. Following our acquisition of US network ShareASale and merger with our longstanding European competitor affilinet, we're pleased to welcome two highly regarded teams to the Awin group and are excited for our strengthened proposition and growth together in 2018.
Additionally we secured a strategic partnership with Australia's leading network Commission Factory offering greater reach to Australia and the Asia Pacific region, and invested in influencer marketing platform Tailify to connect our advertisers with a community of powerful influencers.
We also aimed to foster innovation in the channel by launching a partnership with award-winning accelerator Axel Springer Plug and Play to identify and support promising start-ups, as well as launching Accelerated Payments, a global initiative to pay publishers faster.
2017 saw us make significant progress towards operating on one global platform with France, the Nordics, Spain, Benelux and Eastern Europe all successfully migrated to the Awin platform. We look forward to achieving further progress in 2018.
New Business
We are delighted to have welcomed many new advertisers onto the network this year, including launches from Nasty Gal, Playmobil, KARL LAGERFELD and Mennace. We look forward to helping grow these programmes going into 2018 and beyond and we thank all clients existing and new for their continued business.
Industry Insights
Another key focus of ours this year was to empower our partners with in-depth industry insights. In March we launched our Market Insights hub which hosts our whitepapers, sector trends and editorial publications, providing the most comprehensive insights to the affiliate industry.
In October our Global Strategy Team published The Awin Report, the first report to take a detailed look at the affiliate marketing landscape across the globe. Featuring interviews with industry experts from each of our core markets, it also included a chapter on the importance of global retail events such as Black Friday.
This year, we followed the development of Black Friday throughout November with our dedicated hub, and hosted a live blog and infographic on the day, sharing snippets from around the world.
The Cyber Weekend saw us track 1.3m publisher sales for brands running affiliate programmes on our global network. Our interactive Tableau report can be drilled down by territory and sector to pull key metrics such as revenue, traffic, orders, commission and AOV.
Events
Throughout the year we exhibited and presented at key industry conferences including dmexco, PI:Live and for the first time, The Festival of Marketing in London.
The spring welcomed in our first ever Influencer Meet-Up, a cross-sector masterclass on how Awin supports and works with influencers and brands across the network. June turned its head to Awin's first ever affiliate marketing conference, Awin presents: The Science Behind eCommerce. In September, we hosted the 11th Annual Black Tie Gala, A Twisted Fairy Tale where guests enjoyed fairy tale inspired performers and an enchanting dining experience.
Awards
Receiving recognition for our work is important and motivates us to strive for further success.
We are exceptionally proud to have received 19 awards across the Awin group throughout the year in several markets, including the coveted 'Industry Choice of Network' at the UK Performance Marketing Awards and 'Best International Affiliate Network' at the first International Performance Marketing Awards.
In November PerformanceIN launched the PerformanceIN50, a list celebrating the top 50 influential industry members who have made an exceptional contribution to the development of the performance channel. We're honoured to have four members of the Awin family on the list: Awin CEO Mark Walters, ShareASale CEO Brian Littleton, Global Client Strategy Director Kevin Edwards and Business Innovation Director Edwyn McFarlane.
Thank you for your support during a momentous year, we hope you enjoy celebrating the holidays and we look forward to working with you in 2018.