Seasonal Calendar 2020
Written by

Zhane Hylton on

.
Awin releases its annual seasonal calendar for 2020 covering internal, industry and seasonal events.
Share this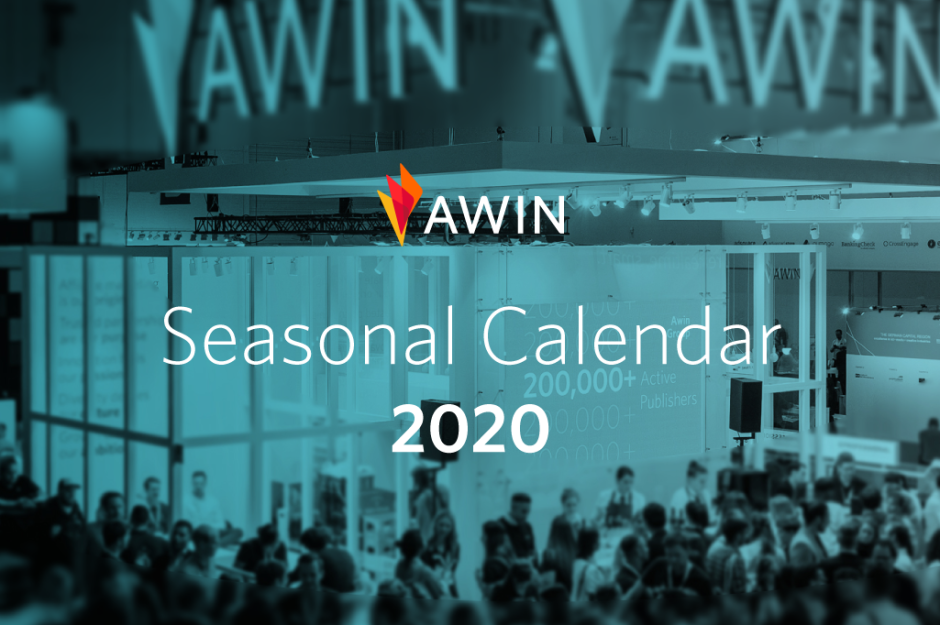 The start of a year brings new events and networking opportunities for marketers. But first there tends to be a few chaotic weeks post festive period where we need to make sense of and plan schedules. That's why each year we compile our seasonal calendar, providing an overview of the years events, seasonal holidays and industry conferences, to ensure our partners start the year prepared. 
Click here to download our UK 2020 Seasonal Calendar. 
The calendar includes: 
Awin Events  
2019 saw us host a variety of Awin events such as educational training seminars, partnership days, networking and social events as well as our Awin conferences. Last year was unique in that we introduced our compelling cross-sector ThinkTank event in territories outside of the US for the first time, debuting in London and Brazil. We are pleased to announce that this year, ThinkTank will be taking place in Germany too in celebration of our 20th anniversary.  
We always welcome our partners to join and/or sponsor events, so look out for updates regarding registration via our Facebook, Twitter, Instagram, LinkedIn channels.
Sponsorships and industry events 
We have included all events we will be sponsoring and attending allowing you to have your finger on the pulse and visibility of where to connect with a member of the team. 
This year we will return with a bigger presence at  OMR, taking place on 12th and 13th May, an event that has quickly climbed to be not only one of the world's largest events for digital marketing and technology but the most topical.  
National seasonal events and promotions 
Last but by no means least, we've listed national holidays and any seasonal events, so that you have a full overview of 2020 in one place. We include details of upcoming newsletters where we push promotions and incentives during these periods, so you can proactively prepare your seasonal campaigns with Awin.  
If you'd like to know more about any of the UK events we will be hosting or attending during 2020, get in contact with our UK events team. For any enquiries about our global events, including access to our Global events calendar, get in contact with our global events team.