Awin Access: Designed with best practice in mind
Written by

Maura Reidy on

.
Leading to greater exposure and more profitable partnerships, 57% of #AwinGoldStandard accredited advertisers are Awin Access programmes.
Share this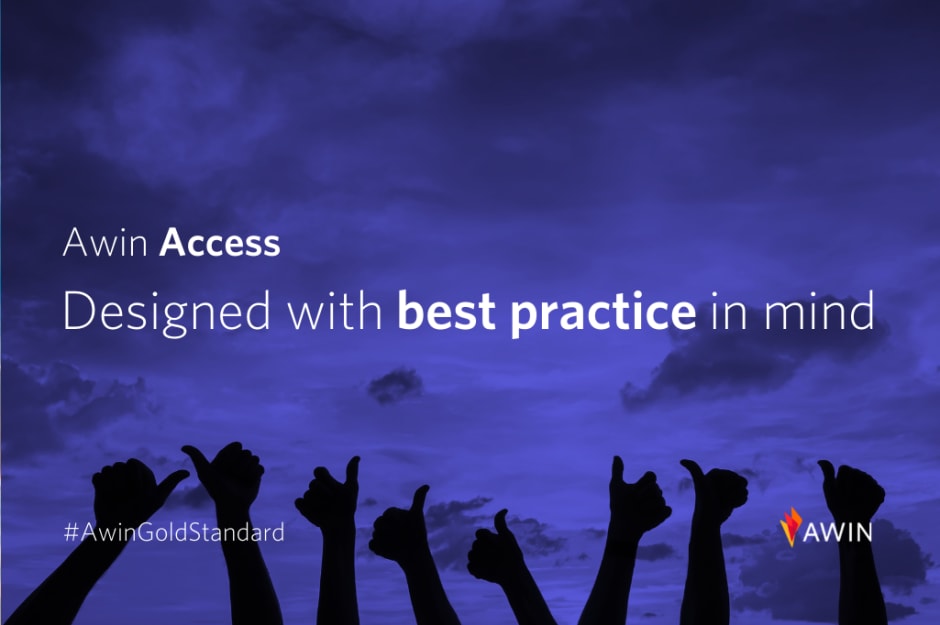 With over 1,000 emerging brands using Awin Access across Europe and the UK, it's safe to say that affiliate marketing has become a viable source of revenue for small businesses. As these advertisers are increasingly nurtured within the channel, they enrich its ecosystem by offering new partnership opportunities for our publishers.
Best-in-class small business brands
In the UK alone, over 670 programmes have driven nearly £2m in publisher commission since January last year. Looking beyond the financial benefit of micro-SMEs, let's consider another recent initiative which Awin launched in January of this year; the Awin Gold Standard.
The Awin Gold Standard is an accreditation to identify and award advertisers who run best-in-class programmes. Based on a defined set of criteria, the accreditation has been developed in collaboration with the external Publisher Board to encourage positive change within the industry and protect publisher commissions.
The #AwinGoldStandard effect
The relevance of the Gold Standard to Awin Access is that to date 57% of accredited advertisers on our network are Awin Access programmes. Larger brands are required to implement various changes and improvements on their programmes to achieve the Gold Standard status. However, Awin Access has been designed with best practice in mind as programmes can more easily attain the accreditation based on the terms of their integration and onboarding process. Thus, whilst not only helping publishers to secure over £2m in commission, Awin Access programmes are built on a foundation of transparency, best practice and compliance.
Commitment to criteria
To make the Gold Standard more accessible to Awin Access clients, Awin's Advertiser plugin for the Shopify App Store has been upgraded to include Server-to-Server tracking and automatic validation of commissions being enabled from next month. Server-to-Server tracking is a key requirement of the Gold Standard and, combined with the MasterTag, offers our highest level of tracking accuracy. Another Gold Standard requirement is validating transactions within the period set out in your contract to ensure publishers are paid in the most timely manner possible.
Awin Access performance achievements
Rounding up the performance of the top 10 accredited Awin Access programmes, since launching they have:
Secured 237,006 clicks and 843,336 brand impressions
Generated a total of £617,071 in sales revenue
Driven £37,510 in publisher commission
The benefit for the advertisers themselves is that the accreditation is an achievable elevation to their programme; the more valued the programme the greater exposure it receives on the Awin platform and amongst our publishers, leading to more profitable partnerships and online growth.
An outside perspective
Leanne Caines, Affiliate Marketing Consultant at Cliqued Affiliate, who manages several programmes on Awin welcomes the Gold Standard initiative;
"I was extremely pleased to learn that one of our programmes had been awarded Gold Standard accreditation from Awin. Having a 'best-in-class' programme is a great achievement for us and we will be working hard to bring all of our programmes up to this standard. In my opinion, allowing publishers to identify Gold Standard Awin Access programmes, when considering advertisers to work with, means they are in a position to select new and exciting brands that are emerging rather than placing trust only in 'known' advertisers. Partnerships are at the heart of what we do, and making life easier for my clients and the publishers we work with is paramount when building and nurturing our affiliate connections."
If you're an advertiser on the Awin network and want to become a best-in-class Awin Gold Standard programme, learn more here.
Further information on Awin Access and how you can get started with an affiliate programme can be found here.
Share this