An update on Awin Access: June & July
Written by

Maura Reidy on

.
Looking back at the Awin Access solution across June and July, we provide programme performance updates and discuss the digital-led recovery of the UK's SMEs.
Share this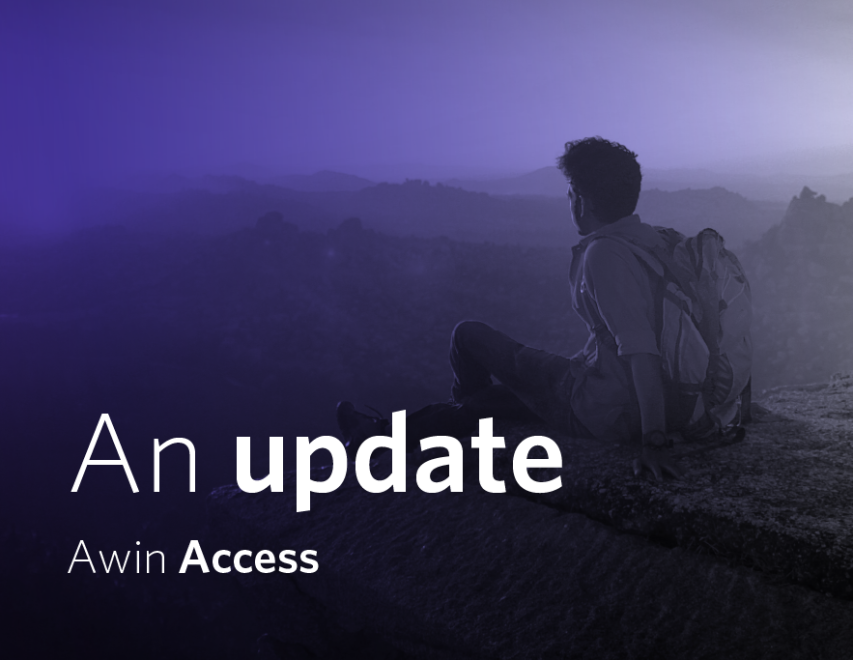 June & July performance
The Awin Access solution is now live in Benelux, Germany, Italy, France, Spain and the Nordics, while eight months into the UK launch small businesses across the nation are still realising the power of affiliate marketing as a low-risk, low-cost model that drives online revenue. In June and July, 73 new Awin Access programmes launched, an increase of 32 from the April to May this year as we reported in our last update. Additionally, there has been a 13% increase in sales revenue in June and July when compared to April and May, indicating a steady rise in activity even after the re-opening of the high-street.
However, partnerships are the foundation of any successful affiliate programme and a strong indication of the progression of the Awin Access solution is in how much publishers are embracing the opportunities these micro-SMEs can provide. On average, every Awin Access programme has 40 active partnerships.
Micro-SMEs often have larger margins than traditional brands, thus are able to offer competitive, attractive commission rates and strong customer promotions. This ability to quickly adapt to the needs and goals of their publisher partners has led them to becoming a desirable, and profitable client segment.
The emerging micro-SME opportunity
On 15th July, Awin hosted a standalone webinar with Affiliate Summit. Michelle O'Sullivan, our Business Development Director, deep-dived into how to best nurture the emerging European micro-SME segment including learnings from working closely with them.
Detailing how to harness trusted partnerships to grow your business, Michelle shared tips on how to tap into this opportunity, taking attendees on a journey through the emergence of SMEs adopting affiliate marketing to defining their needs and topical trends to name a few. Michelle was then joined by special guest Sian Gabbidon, founder of beach and loungewear brand Sian Marie and winner of 2018's The Apprentice. Sian shared her personal success story as an entrepreneur, changes taken to adapt to the pandemic, what piqued her interest in affiliate marketing and her experience using Awin Access.
Watch the webinar in full here.
Sian Gabiddon also featured in last month's episode of the Awin Talks, discussing in greater detail the challenges of launching her fashion brand online and how affiliates have helped her successfully grow her own business.
Listen to the episode in full here.
News from the small business community
Although government restrictions have lifted and the economy is slowly reopening, the severity of the crisis cannot be ignored. The effect on small businesses has the potential to drastically alter the entire business landscape within the country, as 62% of SMEs have already made or are planning to make redundancies; equating to 1.4m jobs.
Despite the bleak findings, recent research from The Federation of Small Business report that a little over one in ten business owners revealed that they believe their business prospects have "vastly improved", combined with 42% who expect an improvement as further lockdown measures are eased. Not only are SMEs proving resilient in the face of economic adversity but a recent report from Sage reveals they also demonstrate an appetite for innovation with 80% of SMEs citing digital adoption as an essential element to their recovery in the wake of COVID-19.
Complementing this demand for digital development, the Internet Advertising Bureau UK recently released the Powering Up study; an examination of how small businesses are using digital advertising. From understanding the barriers to entry that have traditionally prevented SMEs from engaging with online channels, to guidance on how the wider digital industry can play a part in ensuring smaller businesses are informed, engaged and supported, this study proves the value and potential for growth that digital advertising can offer the small business community.
Homegrown heroes
Our Advertiser of the Week series continues with four more programmes going under the spotlight. Throughout June and July, we showcased Balance, Walk London, Mela and Capsule Clean across our social channels. The aim of this series is to further support these burgeoning brands by providing the promotion and brand awareness their promising performance deserves.
London-born, premium footwear retailer Walk London has shone particularly bright amongst these star performers with Michelle commenting, "Walk London have done an amazing job to engage with the Awin publisher base achieving over 90 active partnerships in 2020. These include large organisations such as TopCashBack and Skimlinks, proving that you can gain incredible exposure on high traffic sites even as an SME".
Keep an eye out for the small brands making a big impact as the next round of top programme performers are released as the series continues.
Further information on Awin Access and how you can get started with an affiliate programme can be found here.
Share this