From Creators to Retailers: Empowering Entrepreneurial Ambition With Affiliate Partnerships
Written by

Gabriel Daramola on

.
As they scale in influence, content creators are now evolving into retailers and brands. Learn how you can also maximise the potential of the affiliate channel.
Share this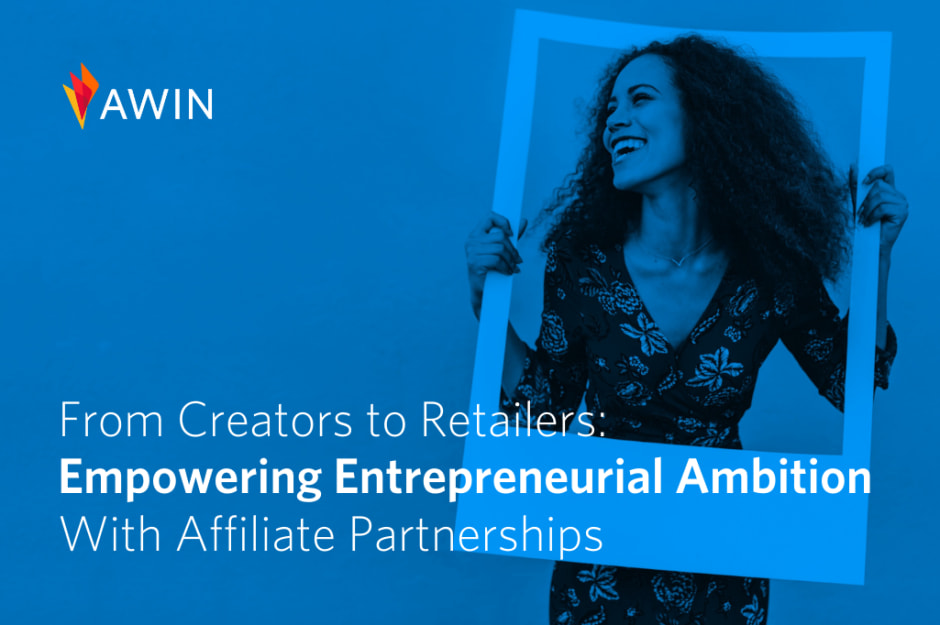 Over the past decade, digital innovation has transformed online content. Social media and platforms such as Squarespace, Wix and WordPress have made expression more accessible than ever. Ambitious content creators now engage audiences in the millions, rivalling leading magazines, television channels and news organisations. As they scale in influence, creators are now evolving into retailers and brands in their own right.
In this article we'll explore the dynamics driving these exciting developments, highlighting the important role affiliate partnerships serve in fuelling entrepreneurial expansion.
Fuel Your Passion
Where other advertising revenue sources have stagnated or declined in recent times, affiliate partnerships continue to grow from strength to strength. Even during the most challenging months of the global coronavirus pandemic, UK advertiser investment in affiliate partnerships grew 10%.
With many confined to their homes for weeks at a time, the pandemic also appears to have inspired creative and entrepreneurial interests. YouTube saw a whopping seven million more channels created in 2020 compared to 2019; an uplift of 23%. According to the Financial Times, Companies House UK registered 176,115 new companies in the second quarter of 2020, a 3.6% increase on the same period in 2019.
Awin has also witnessed a burgeoning wave of new ventures. Over 40 advertiser programmes launched every working day of 2021. Of these, many were grassroots start-ups powered by Awin Access. Publisher sign-ups also increased 21% year on year, with Tik Tok influencer growth outstripping all other platforms by a large margin.
Trust The Process
From the earliest days of the internet, when bedroom coders tinkered with HTML GeoCities sites, to today's full-time streamers, podcasters and influencers, affiliate marketing partnerships are often the first sources of revenue for creators seeking to fund their passions. The benefits are clear: speed, transparency and flexibility. Once joined to an affiliate platform, creators can rapidly partner with advertisers of all types and size, from global brands to grassroots retailers. When content monetisation begins, mutually transparent reporting enables both sides to understand the value delivered. Where performance exceeds expectations, creators and brands can in turn broker new commercial models, either by increasing commissions, or supplementing with fixed payments. Over time, as the creator's audience and earnings grow, so too does the wealth of performance insights, all of which can prove especially valuable should they seek to become a retailer in their own right one day.
Leap Into The Known
The visionary US automaker Lee Iacocca once quipped "every business and every product has risks. You can't get around it." For many entrepreneurs, this is a lesson learned too late. Inventory management, logistics, customer service, margin protection and accounting can all be incredibly challenging for new ventures. If done incorrectly, lost time and money may prove debilitating. Meeting customer demand also often requires significant up-front capital investment to acquire the inventory needed. Fortunately, subscription ecommerce solutions such as Shopify, Magento and WooCommerce (all of which are Awin integrated), now enable creative entrepreneurs to overcome these legacy barriers through reduced operating costs, drop-shipping solutions and intuitive digital platform user experiences.
Before leaping into the unknown, affiliate partnerships and the Awin platform provide content creators with useful insights into the buying behaviours of their audience. By marketing products for other retailers on a pay-per-sale basis, creators obtain real-world feedback on what really sells. The reporting, data and analytics available in the Awin platform then enables creators to derive important learnings on engagement, supply, and most importantly, demand:
What types of content and messaging drive most interactions?
What product types, colours, sizes and styles sell best?
How promotions improve conversion rates
What percentage of product return/refund rates to expect?
How to combine and bundle products to increase average order values
Using such information, for example, a fashion influencer may see that tie-dye 90's inspired graphic t-shirts sell especially well through Instagram story posts featuring a multi-buy promotional offer. Based on this, the creator may ultimately identify an emerging niche trend, drawing inspiration to create and promote their own designs.
Learn From The Best
At Awin, we see increasing numbers of content creators exploring hybrid affiliate and retailer models. The Toasty Bros, a PC and technology review site is an excellent example.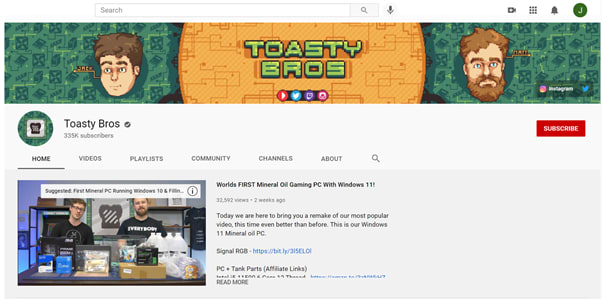 In their YouTube videos and channel description they simultaneously promote:
Technology products for partnered advertisers through Awin affiliate links
Promotion of their custom build PCs
A self-designed merchandise line consisting of t-shirts, hoodies and sweatshirts
With over 300,000 loyal subscribers, the Toasty Bros have created a trusted and highly engaged community eager to spend with both them and the brands they partner with.
YouTuber Jen of Eve Designs, is another inspiring example.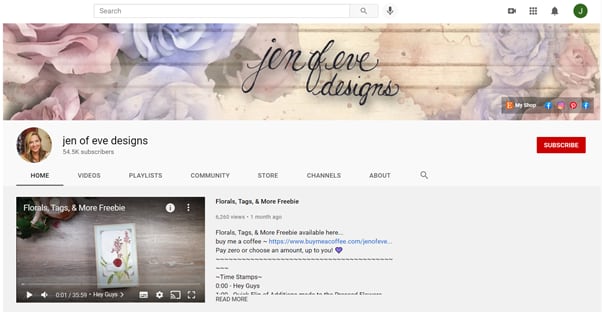 With over 50,000 subscribers, host Jennifer Harrison guides viewers through creative tutorials such as for making photo albums, journals, and scrapbooks. Through Awin affiliate links, purchasable products and even branded merchandise, Jennifer enables her audience to support her passion for home craft.
Complete The Circle
Whether you're a professional creator with a multi-million fanbase, or just starting out, affiliate partnerships are a fast, flexible, and highly accessible path to monetising content. In addition to delivering low-risk revenues, affiliate partnerships provide valuable insights, enabling creators to make data-led decisions when planning future entrepreneurial growth.
Like the examples of the Toasty Bros and Jen of Eve Designs, affiliate partnerships seamlessly complement other revenue streams (such as self-branded merchandise), by allowing creators to promote reputable global brands alongside their own. Beyond income diversification, this can also foster positive brand associations for creators, in-turn elevating awareness, perception and trust amongst their audience.
In the near future, Awin hopes to see increasing numbers of content creators scale their own product and merchandise offerings, so they too can launch their own branded affiliate programmes. This well-established growth strategy has been used with great success by other affiliate partner types, including market-leading price comparison, reward and voucher platforms. Recent channel innovations pioneered by Awin are also now making it easier-than-ever for fledgling businesses to start affiliate programmes. Launched in January 2020, Awin Access offers all the benefits of pay-per-sale marketing with low-cost, low-commitment and low-risk commercials, making it the perfect marketing channel for plucky creative entrepreneurs.
If you're a content creator wanting to learn more about becoming an affiliate partner, join Awin here.
Growing your new business? Launch a self-managed programme pain-free, without high cost or long commitment today.
Share this