Uniqodo launches free trial for Awin advertisers
Written by

Stefanos Kellaris on

.
Integrated with the Awin MasterTag, Uniqodo's exclusive six month trial promises to supercharge advertisers' ecommerce promotions.
Share this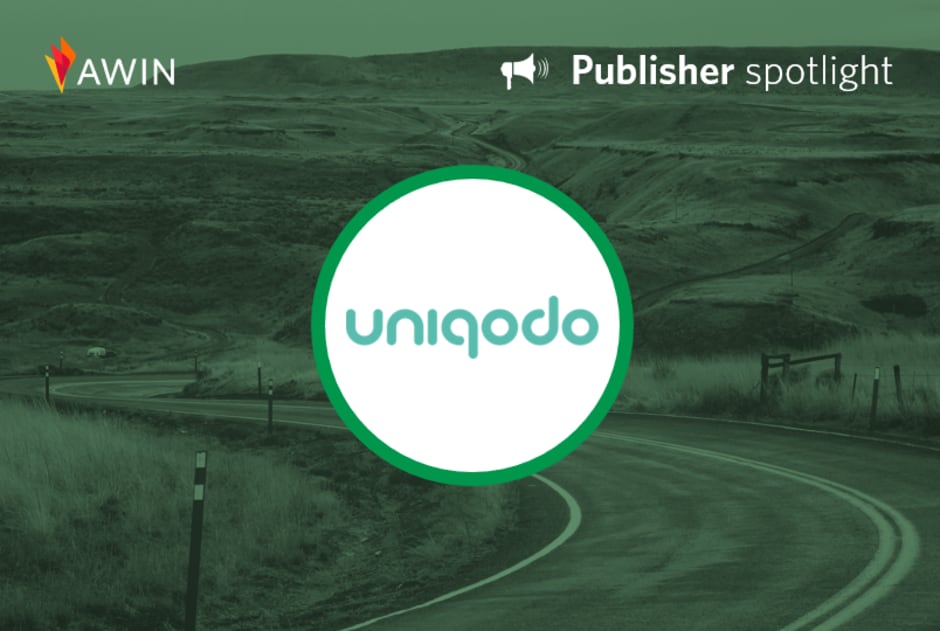 Uniqodo is a Promotion Management Platform that takes unique codes to a new level by supercharging the way brands issue and activate ecommerce promotions. Uniqodo combines the sophistication of a Promotions Engine with bespoke Activation Solutions to help you target the right people in the moments that matter and stay with them right through the buying process.
What are they offering?
They have partnered with Awin to offer a free trial exclusive to all Awin advertisers. The trial will include 1000 redemptions per month, one concurrent promotion, training and support as well as a promotion strategy. You can also add additional bolt-ons for any extra requirements you may have. Uniqodo are integrated into the Awin MasterTag so the integration is very simple. Some of the benefits of Uniqodo include:
Control
Reducing over-discounting, providing control and preventing code misuse. This is done by preventing coupon codes from being shared or leaking into places you didn't intend and disrupting other marketing activities.
Discovery
Leverage partnerships and all of your marketing channels to drive acquisition and revenue using unique codes and fully integrated APIs that only incentivise your targeted audiences and closed user groups.
Advanced promotions
Incentivising your customers through personalisation and data driven criteria. Go beyond the humble discount code with truly dynamic promotional distribution to any ecommerce platform with stand-out, code-based marketing campaigns that use validation rules and data-driven discounts to operate criteria based promotions.
Activation
Boosting revenue and profit, by increasing conversion, CRO and engagement. Bring promotions to life with A/B tests and creative messaging at key moments in the customer journey that target promotions to specific segments and audiences to deliver a sale.
How does it work?
Uniqodo has a host of solutions and creative ways to use their technologies. These include:
Tailored Campaigns for existing and new customers.
Promotion Journeys that include onsite and co-branded partner messaging to remind customers of the offer and directing them to the available deals.
Using Uniqodo's content gate will turn your unique code into an access key to a set of products or offers.
Uniqodo's advanced promotions also include tools to drive urgency using diminishing discounts, encouraging action with countdown codes, driving click-throughs with mystery discounts, improving AOV with basket value discounts, and rewarding loyal customers with a loyalty code.
Uniqodo also offer dynamic error messaging which uses advanced validation rules to dynamically message your customers to help them make changes to their order to qualify for the offers. Additionally, offer reminders, which remind a customer of an available offer on their next visit, provide a great, personalised experience online and helps drive retention as well as converting a sale.
Step forward your promotional strategies by leveraging the e2e promotional capabilities of unique codes, integrated partners, channel integrations, advanced codes and validation, and on-site activation solutions. Delight customers, drive sales.
Want to know more?
To learn more about this free trial please get in touch with Claire Van Der Zant, COO at Uniqodo or Awin's Media Partnerships Manager Stefanos Kellaris.