One Week On From The IAB's First Performance Affiliate Conference
Written by

Sophie Johnson on

.
On Wednesday January 25th, The IAB hosted it's first ever Performance Affiliate Conference showcasing a range industry of panels, talks and insights.
Share this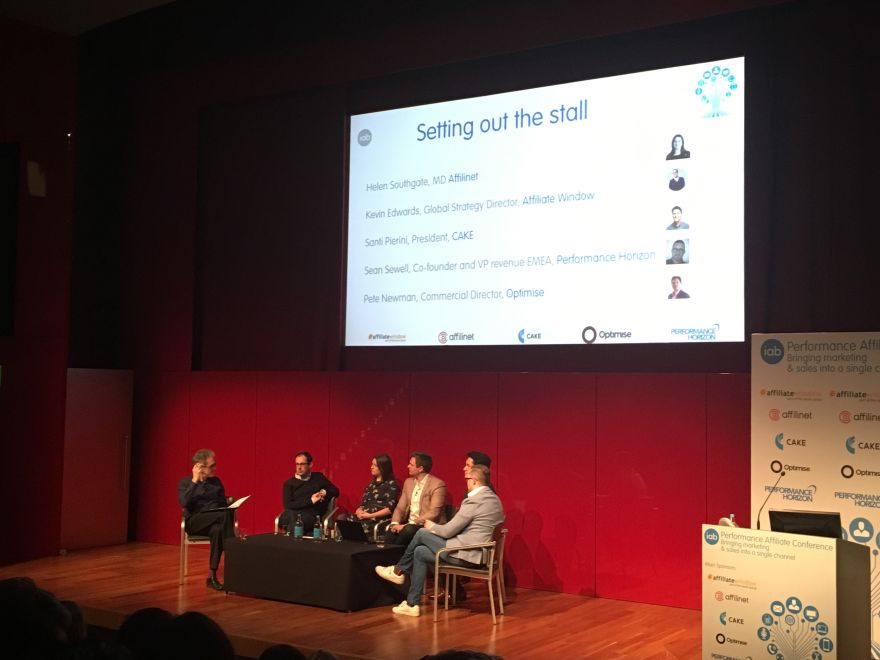 On Wednesday January 25th, The IAB hosted it's first ever Performance Affiliate Conference showcasing a range industry of panels, talks and insights.
Set within the walls of London's British Museum, this milestone event not only demonstrated how much the affiliate channel has grown, but perhaps more importantly, how seriously it is now viewed by the wider channels.
The free event hosted an action-packed agenda with brand speakers taking to the stage throughout the day. The first session was a sponsors' panel introduced by The IAB's Head of Industry Programmes, Clare O'Brien and chaired by The IAB's ex-CEO, Guy Phillipson. Steve Wilson of BT followed by sharing a client's view of the industry and responding to those criticisms often faced within the industry, stating: 'we need to bust the myths around lack of incrementality in the Affiliate channel'.
Ido Padani, CCO of Maple Syrup Media continued discussions after the first break of the day, expressing how important it is to understand engagement, followed by fireside chats with Tesco and Saltrock. Talks from Lloyds and the co-founder of Secret Escapes followed, complemented by speaker sessions from Quidco and Intu. PwC also gave an overview of how the UK is continuing to drive digital marketing adoption.
After the lunch break, the second half of the day saw installments from more traditional publishers, as VoucherCodes.co.uk's, Claire Davenport explained how to survive disruption and a second fireside chat got underway with Russel Carter, Head of Content Commercialisation at Trinity Mirror and Jo Holdaway, Chief Data Officer at ESI Media

 who detailed how traditional publishing works with commercial models built on digital only.
Affiliate originals and entrepreneurs, Duncan Jennings of Hoop, Sri Sharma of Increasingly and Leo Harrison of Squawka, drew the day to a close as they each told a story of how they built their successful publisher businesses before selling and moving on to new ventures; discussing why it has become such a mainstay of the digital marketing economy and sharing their views of how the industry will be shaped in the future.


You can begin to see some video's from the day here, including the BT presentation and the publisher fireside chat.
Awin's Global Strategy Director, Keven Edwards comments on the day: "This event marks an important milestone for the affiliate industry. With almost three quarters of attendees being client-side the event offered a fantastic opportunity to discuss the most important issues that will shape how affiliate marketing programmes are run in 2017. It was particularly interesting to hear about a noticeable shift in focus to qualitative measurement that will help push the channel further up the priority list. Similarly it is also encouraging to see how traditional media is increasingly turning to online acquisition tactics to boost revenue. The event is one we'd love to see become a permanent fixture on the events' calendar".