Highlights from The Performance Marketing Awards 2019
Written by

Maura Reidy on

.
In its 13th year, the Performance Marketing Awards recognises the excellence of advertisers, publishers, agencies and networks across the industry.  
Share this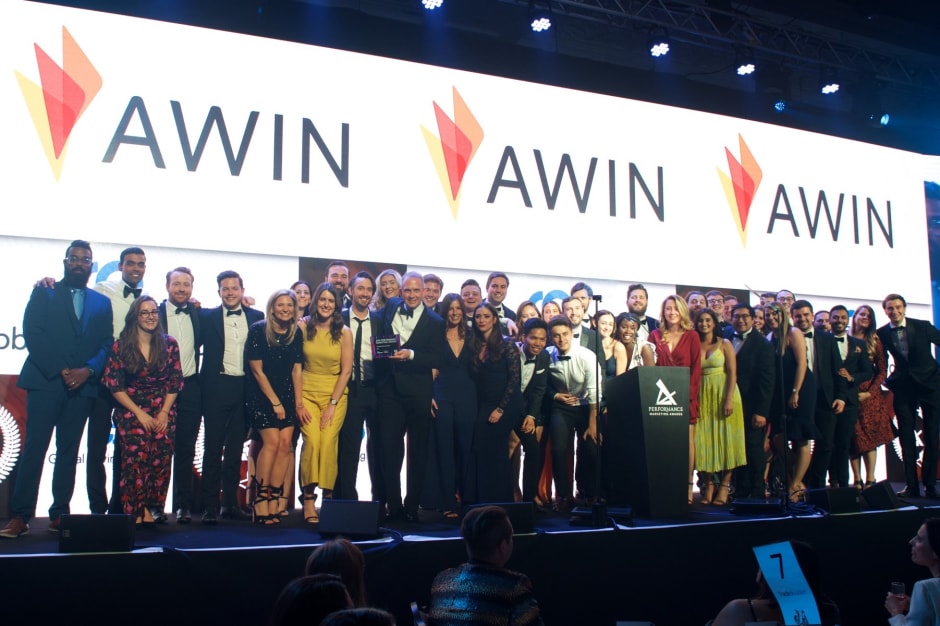 The Grosvenor Hotel, Park Lane was the setting for this year's ceremony, where close to 1,000 performance marketers were welcomed and hosted by comedian Romesh Ranganathan.
The calibre of the attendees was testament to the record number of entries, the quality of the nominees, and the unique, innovative and diverse nature of the performance marketing industry. Awin was proud to spend the evening with clients and peers; the creators of work that has and continues to revolutionise the industry.
We're delighted to share how Awin's evening unfolded as we celebrated some great wins alongside our clients, including the coveted Publisher's Choice of Network. To everyone who took the time and voted for Awin ahead of this year's awards, we'd like to express a huge thank you.
I am really proud and pleased for the Awin teams whose persistent hard work and focus sits behind these awards. In particular to pick up the awards for Publisher's Choice of Network, Best Team in Performance Marketing, and Industry Rising Star with Clementyne showcases what makes Awin so special – amazingly talented individuals working with passion to deliver the best outcomes for clients and publishers.
Best Influencer Marketing Campaign
Awin, VOXI and The Hook tapped into a new audience by harnessing the power of influencers with their Influencing Endless Possibilities campaign, winning the Best Influencer Marketing Campaign and becoming Awin's first award of the night.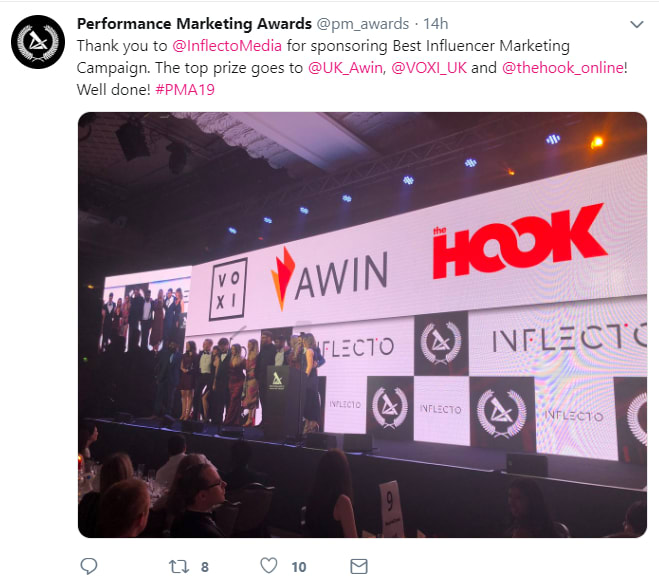 I have scored this highly due to the complexity of the execution and the targeted audience: they are huge social interactors and gaining their engagement to meet objectives is quite a feat compared to other segments.
Best Technology and Telecoms Campaign
Smarter Click, CPW and Awin won Best Technology and Telecoms Campaign for their work in delivering sales through personalisation. The collaboration which highlighted a strong partnership between advertiser, publisher and network, exceeded performance expectations.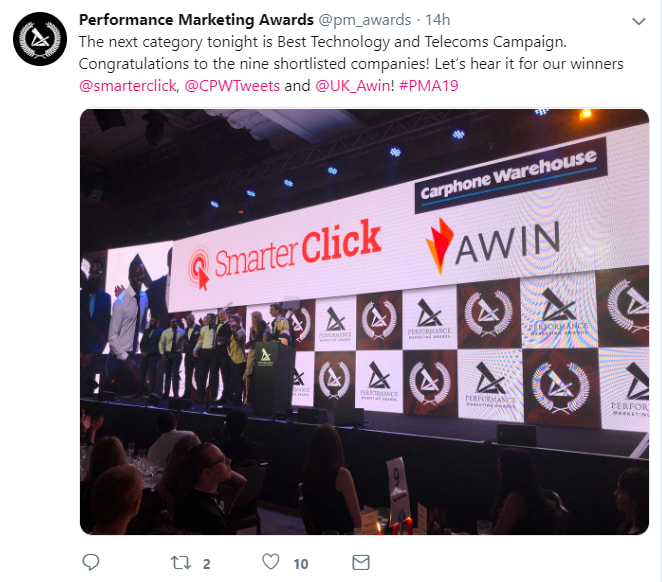 This is abondonment tech on steroids with the detail of personalisation particularly impressive.
Best Retail Campaign
Awin together with Very and vouchercloud won Best Retail Campaign. After a stand out campaign in 2017 which garnered three award wins, the innovation continued to evolve throughout 2018 with a strategic campaign whose results, according to judges, blew competitors out of the water.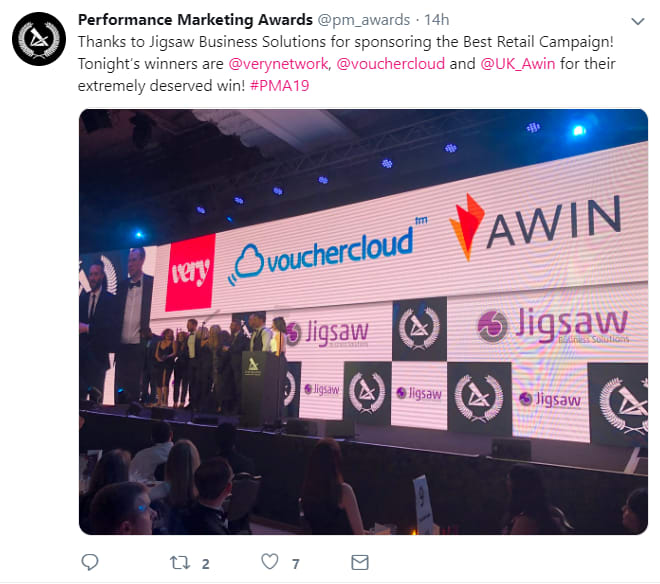 Great use of influencers and geo-targeting and loved the collaborative feel.
Industry Rising Star
Clementyne Lavender, Team Leader at Awin, was awarded as the Industry Rising Star for her work as Media Partnerships Manager, showing passion and drive for not only Awin as a business but also the industry as a whole.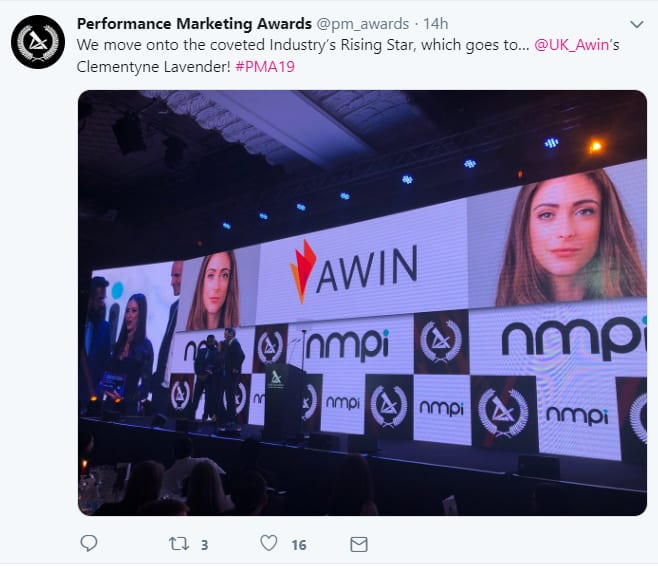 Bringing a fresh approach to the industry as well as forming a unique role, and the results speak for themselves.
Best Team in Performance Marketing
We were extremely proud that our Client Services team was awarded the title of Best Team in Performance Marketing. Made up of 125 staff across four divisions, this team continues to meet and protect the needs of clients, and demonstrates the importance Awin places on cultivating our internal talent in order to deliver great results.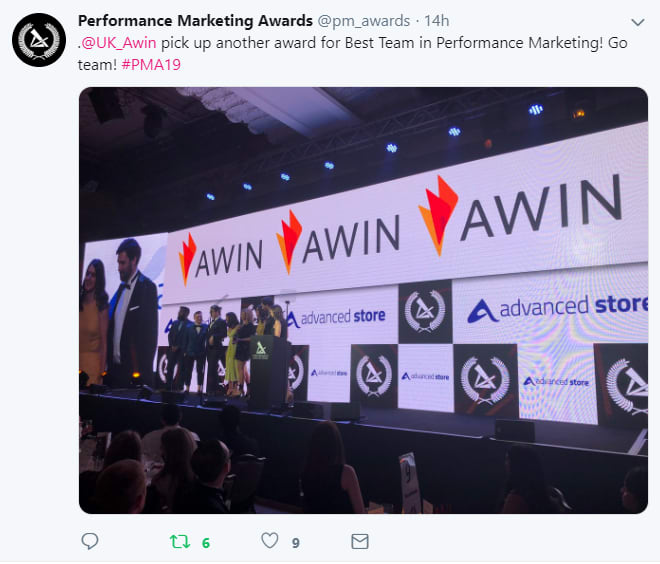 Can really see the scale at which the Awin team operates. They have adopted some very good processes and tech, and the results speak for themselves.
Publisher's Choice of Network
Arguably the most anticpated award of the night, the Publisher's Choice of Network award is a pretigious and important indication of the work Awin has done on behalf of our publishers across the past 12 months. As this award is voted for by publishers throughout the industry, it was a true honour to take home.
From the entire team at Awin, we would like to thank our partners and those who voted for us for their support. We would like to congratulate our clients who also took home awards and all those who were shortlisted at this year's ceremony.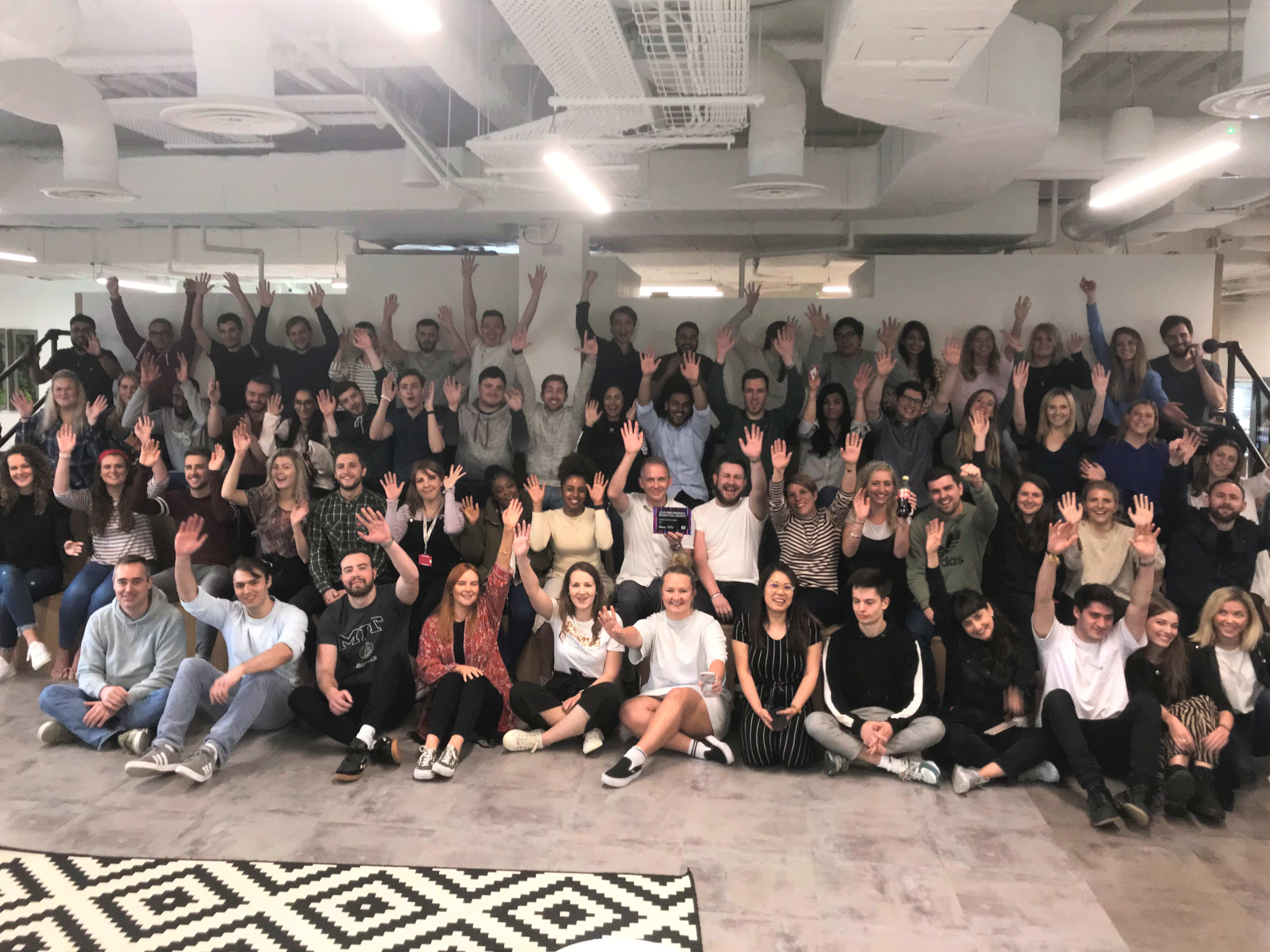 Share this