PI LIVE 2019 - Our Highlights
Written by

Maura Reidy on

.
Old Billingsgate became the hub for the performance marketing industry both in the UK and abroad as the annual PI LIVE show took place on 22nd and 23rd October.
Share this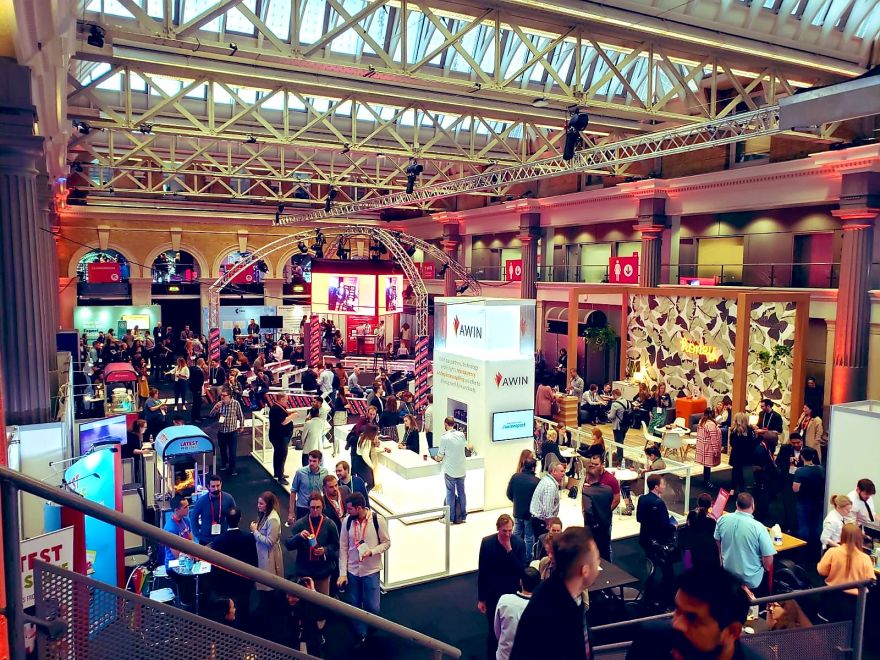 This year's show was a complete sell out and as promised by the organisers, it was bigger and better than its predecessors. Over 3,000 delegates from the industry's top brands, agencies, publishers, networks and tech partners were in attendance to share ideas, strengthen relationships and enjoy insights from the various talks, panels and debates that took place across the two-day event.
Awin were delighted to return to PI LIVE as headline sponsors for the 13th consecutive year. It was truly inspiring to observe how the performance marketing industry has evolved in recent years with this flagship event becoming one of the most valuable and educational events of the year.
Celebrating success with our partners at the IPMAs 2019
Before the doors to PI LIVE were opened, Awin was in a celebratory mood following the International Performance Marketing Awards ceremony which took place on Monday, 21st October. We were honoured to be recognised for our campaigns with partners Carrefour, HP, Smarter Click, Carphone Warehouse, vouchercloud and Currys PC World, winning the following four awards:
LATAM Best Performance Marketing Campaign with Carrefour – Local Expansion Through Publisher Diversity
Best Content Marketing Campaign with HP
Best Technology & Telecoms Campaign with Smarterclick and Carphone Warehouse
Western Europe Best Performance Marketing Campaign with vouchercloud and Currys PC World – Red Dead Redemptions
You can find out more about what the IPMA judges had to say on our winning campaigns here.
Awin on stage at PI LIVE 2019
Our Content Analyst Robert Davinson was the first speaker to take the stage at this year's show, opening the main stage on Tuesday morning with his 2020 Vision: An Affiliate Marketing Manifesto.
Considering the variety of challenges the industry faces, Rob wanted to use this session to lay a framework that can help both individual programmes and by extension, the wider industry to grow. Basing his research on industry interviews, he was able to identify the key principles which will enable the industry to be more adaptable, data-focussed, collaborative and strategic in their operations and affiliate marketing activity as we move into 2020.
If you missed Rob's talk and these key principles, referred to by Rob as the 'Performance Pyramid', then stay tuned as Awin will soon be releasing a recording of his presentation.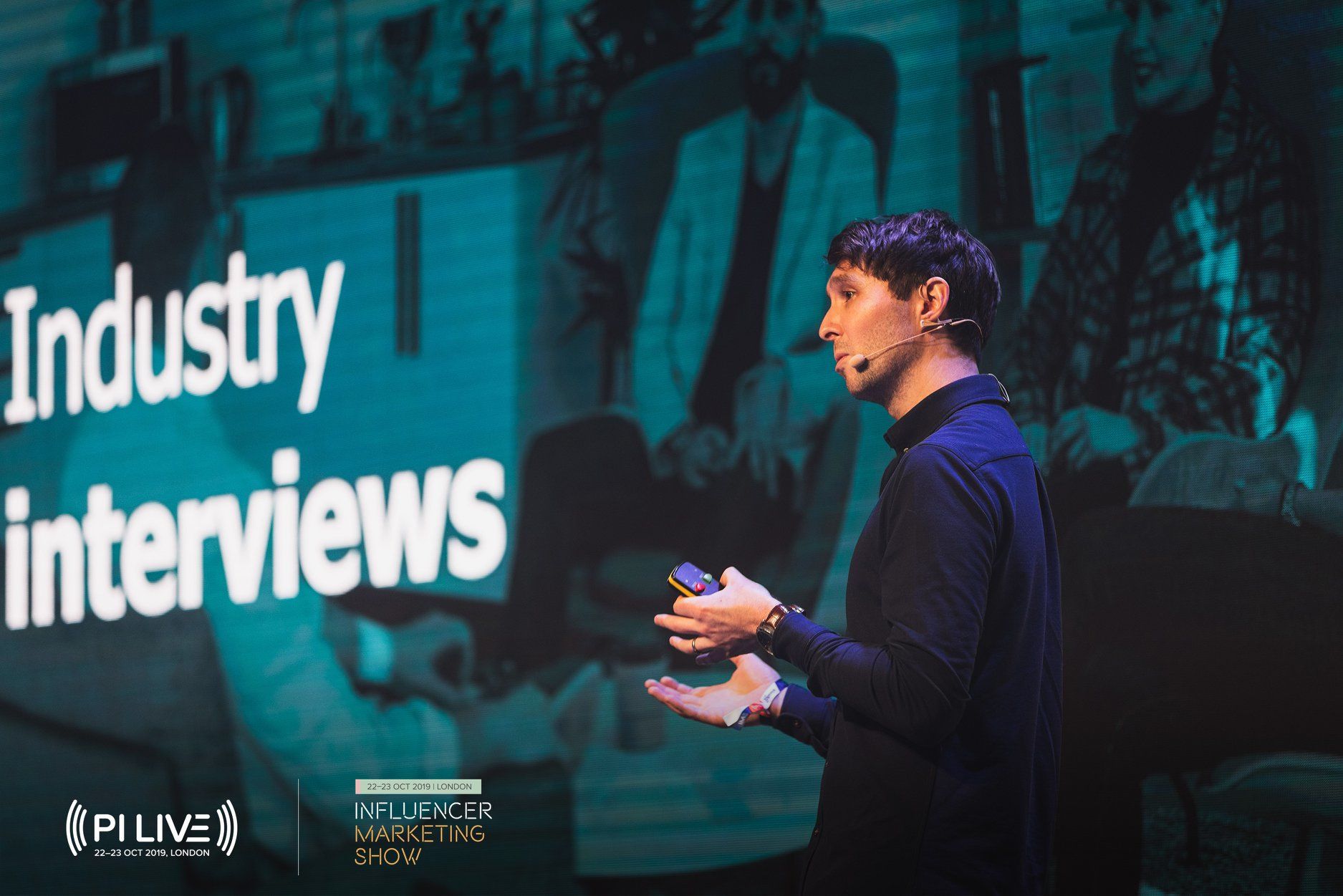 Following Rob's session, we made our way upstairs to the Influencer Marketing Show where Awin's Influencer Partnerships Manager, Carina Toledo was part of the Drawing Boundaries around Data Privacy in the Age of Influencer Marketing panel. Hosted by Dave Dickman, CEO of Tagger, Carina joined Tom Cornish, Director of Product Marketing, INCA (groupm), Stephen Farrell, Associate Director, Influencer Relations, Ketchum and Jon Binstead, Co-Founder, Wildfire Social. They questioned the use and commodification of data and influencer education around this subject, and examined how boundaries are essential to protect brands, influencers and their audiences.
Day one of the show drew to a close but not before Awin had the chance to host partner drinks at our stand. With plenty of food for thought following the day's sessions, and much to look forward to on day two, the event closed at 5pm.
Speaker Diversity at PI LIVE 2019
Day two of the show was off to an early start and Awin was delighted to be involved in Insider Insights, a brand new presentation format which featured five, five minute, rapid fire case-studies. In this session, the speakers identified a common account management challenge, explaining how they tackled it and giving the audience some key takeaways on how they can do the same.
Compered by Kevin Edwards, Global Strategy Director at Awin and Sean Mahon, Affiliate Team Leader at Equator, this session was designed to encourage diversity amongst industry speakers. As part of a wider movement to get some new faces (and voices) on stage at performance marketing events, Insider Insights gave first-time speakers the opportunity to present on stage and overcome those first-time nerves, but without the often-overwhelming responsibility of doing it alone. In this session, we welcomed five new faces to the stage: Laura Paterson, Senior Account Manager at Acceleration Partners, Ross Bowers, Affiliate Manager at Equator, Jamie White, Sales Director at Student Beans, Bryony Smith, Performance Manager at Optimise Media and Luisa Richardson, Brand Commercial Manager at Awin.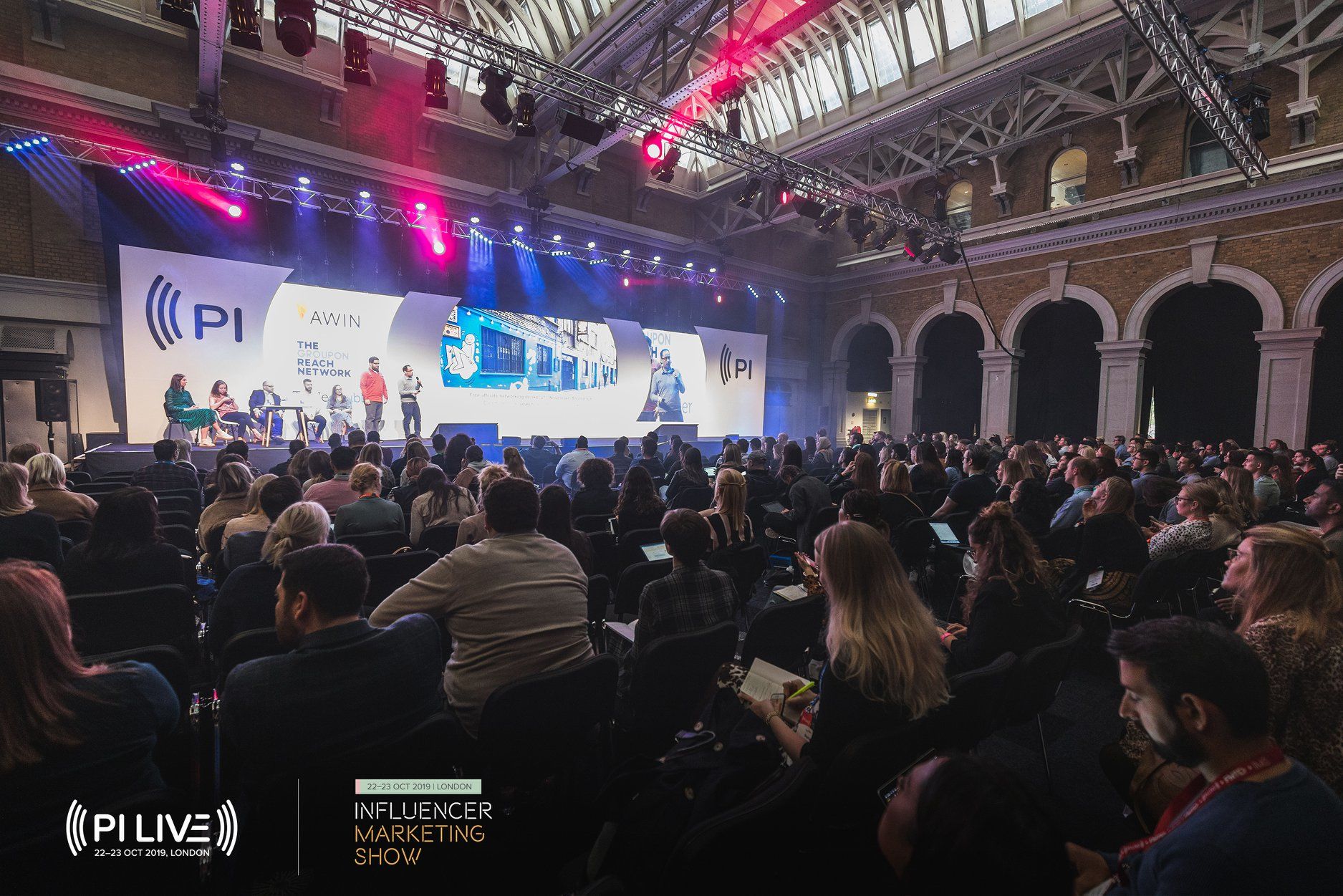 Commenting on the opportunity to present at PI LIVE, Awin's Luisa Richardson said:
"It was a fantastic experience being part of the Insider Insights - Time to Rethink Your Strategy, five minute case-study session. This was a great opportunity to enable first time speakers like myself to speak at leading industry event, I would definitely recommend others to get involved. I now feel more confident to put myself forward to speak at more events."
If you're interested in hearing more about the speaker diversity initiative or want to get involved then please check out Turn the Talk.
A huge thank you to everyone who visited Awin's stand at the show, and to everyone who attended our talks. Countless conversations, amazing insights and the chance to build upon our current relationships and create new partnerships made PI LIVE 2019 a truly fantastic event. Congratulations to PI LIVE and PerformanceIN for putting on such successful events at #PILIVE19, #IMS19 and #IPMA19. We look forward to seeing you all again next year.
If you would like to know about Awin events please contact out events team on uk-events@awin.com.
Share this