Case study: Growing importance of international marketing calendars
Written by

Andrew Crowley on

.
As cross-border purchasing trends continues to rise, it's becoming increasingly important for brands to tailor their campaigns for international markets. This case study exemplifies how prioritizing international seasonality allows brands to expand their reach into new markets, while maximizing returns.
Share this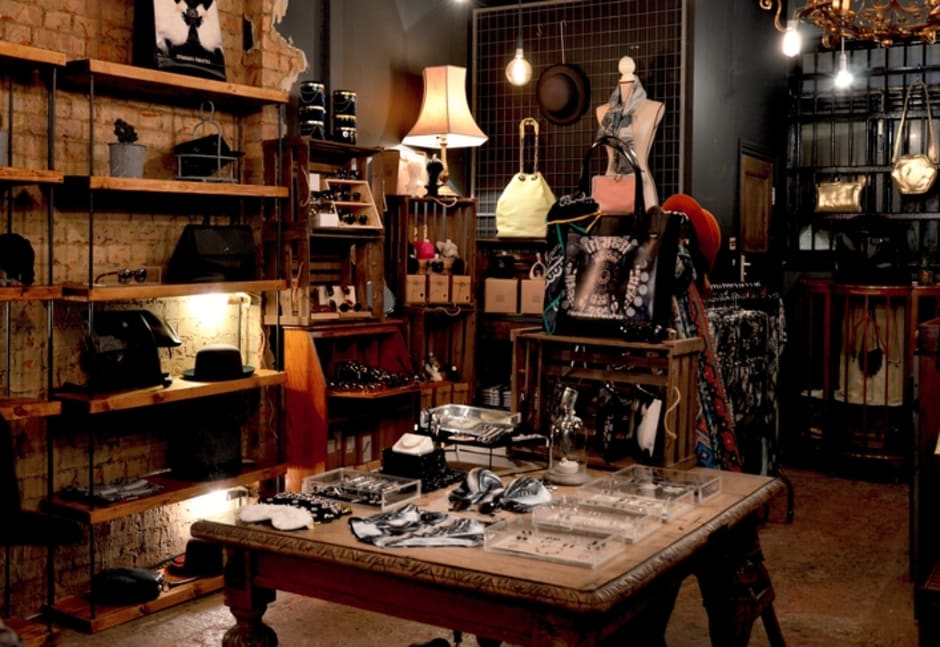 With the intention of testing the impact of promotions across various markets during peak seasonality, Superdry engaged with Dealmoon to test the impact of targeted campaigns on Singles' Day.
Superdry offered Dealmoon an exclusive discount code and increased Dealmoon's payout for a targeted feature in the top pick's section of their high traffic Singles' Page.
Through a focus on international marketing calendars and seasonal placements, Superdry was able to increase sales by more than 600% over Singles' Day. Their targeted placement planning with Dealmoon not only saw a significant return in revenue but also allowed them to reach a new audience while proving the growing importance of cross-border purchasing.
The Goal
Capitalize on the publicity of Singles' Day to reach a new audience (Chinese-American) and establish a new publisher relationship, while proving the importance of cross-border purchases and international marketing calendars.
Singles' Day
Singles' Day is China's (and the worlds) largest one day shopping event. It was created as a day for people who are single and is celebrated on November 11th (11/11) – with the '1's' in this date set to represent these singles.
It has been promoted as a time when consumers treat themselves to new items covering all verticals but most notably; fashion, health and beauty. Across the network for Singles Day we saw sales grow 109% YOY suggesting that Singles' Day is another fixture within the retail calendar along with the likes of Black Friday and Cyber Monday.
The Results
✔ Partnering with a single publisher to offer an exclusive code to reach a target audience on a main holiday returned a 689% increase in sales.
✔ Publisher was previously a smaller partner, but through targeted placement the brand was able to increase clicks and revenue, 1,761% and 1,003% respectively, while also increasing AOV 39% .
✔ The success of the 11/11 placement encouraged Superdry to extend the promotion an additional day allowing them to maximize late Singles Day traffic and demonstrating the value of targeted promotions during international holidays.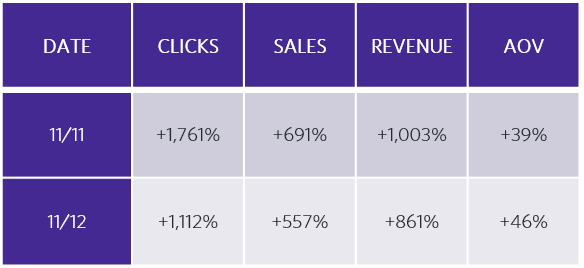 Interested in learning how your affiliate program can grow their marketing efforts to optimize the affiliate channel? Get in touch with your Account Representative.
Download the PDF version of the case study below.